Discover more from Token Dispatch
Your daily new frontier-tech dispatch on blockchain and artificial intelligence. Handpicked and crafted with love by human bots 🤟
Over 12,000 subscribers
A BTC Whale comes back to life. 10000 BTC, worth $167 million transferred out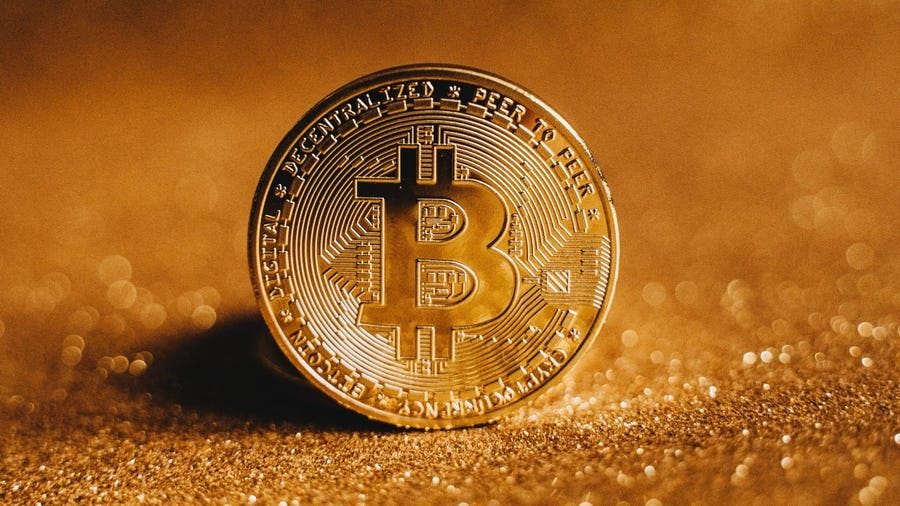 10,000 Bitcoin worth $167 million has begun to move from a previously sleeping wallet attributed to the BTC-e exchange, which has been linked to the 2014 Mt. Gox hack.
The total of 10000 BTC — the largest withdrawal made by BTC-e since April 2018 — found its way to various exchanges, personal wallets, and other sources.
Let's slow down a bit. Do you even remember BTC-e and Mt. Gox?
Here's the brief explainer:
Mt. Gox was the first Bitcoin exchange to open its doors in 2011. The Tokyo-based cryptocurrency exchange once accounted for more than 70% of Bitcoin transactions. It was hacked for over 740,000 BTC in February 2014 and then collapsed.
BTC-e was a Russian-focused cryptocurrency exchange that had its website shut down and funds seized by the FBI in 2017 for its role in laundering funds associated with various forms of cybercrime, including cryptocurrency stolen in the Mt. Gox exchange hack.
Alexander Vinnik, who denies being the operator of BTC-e, was arrested in 2017 at a resort near Thessaloniki, Greece, by US Department of Justice on money laundering and other charges.
As per Chainalysis, BTC-e still held a sizable amount of Bitcoin at the time of its shutdown, and in April 2018 transferred over 30,000 BTC out of its service wallet.
Skip to the present...
While the latest $165 million withdrawal is the largest since April 2018, BTC-e started withdrawing funds from its wallet about a month ago,
October 26: BTC-e and WEX (a cryptocurrency exchange assumed to be BTC-e successor), sent small amounts of Bitcoin to Webmoney, - a Russian electronic payments service that accepts cryptocurrency
November 11: BTC-e made a test payment from its wallet on November 11 before transferring approximately 100 Bitcoin indirectly to an exchange on November 21.
November 23: roughly 10,000 BTC were transferred to two unidentified recipients, totaling approximately $167 million.
Approx 9,950 Bitcoin remain in personal wallets, while the rest was transferred through a series of intermediaries to four deposit addresses at two large exchanges.
Japan's central bank to test digital yen
The Bank of Japan is collaborating with three megabanks and regional banks as part of a central bank digital currency (CBDC) experiment that the central bank of Japan has begun to develop.
According to today's news, the BOJ experiment will examine how deposits and withdrawals can operate with a digital yen.
Some Chinese people are able to use the digital yuan at local shops in their country, which puts China far ahead of the curve. In contrast, The Bahamas introduced its own CBDC in 2020.
Major American financial firms have also recently disclosed collaborating with the Federal Reserve to test a platform for digital currencies.
Directors of "Avengers" to Produce FTX Miniseries for Amazon
Amazon has commissioned the creators of Marvel's "Avengers" franchise to create a miniseries about the demise of the cryptocurrency exchange FTX.
Production on an eight-part limited series examining the fallout and scandals surrounding the leadership of the defunct crypto exchange FTX is about to get underway.
The Russo brothers labelled Bankman-Fried "an extraordinarily strange character with complicated and perhaps hazardous objectives". They described the collapse of FTX as "one of the most blatant frauds ever performed."
After spending six months with Bankman-Fried before FTX's collapse, author and financial journalist Michael Lewis, famed for his book The Big Short on the 2008 financial crisis, is trying to sell book rights on an FTX tale. With plans to produce a movie for its video-streaming service, Apple is reportedly the front-runner for the rights, beating out rivals Amazon and Netflix.