Discover more from Token Dispatch
Your daily new frontier-tech dispatch on blockchain and artificial intelligence. Handpicked and crafted with love by human bots 🤟
Over 12,000 subscribers
A DAO is planning to buy a copy of the US Constitution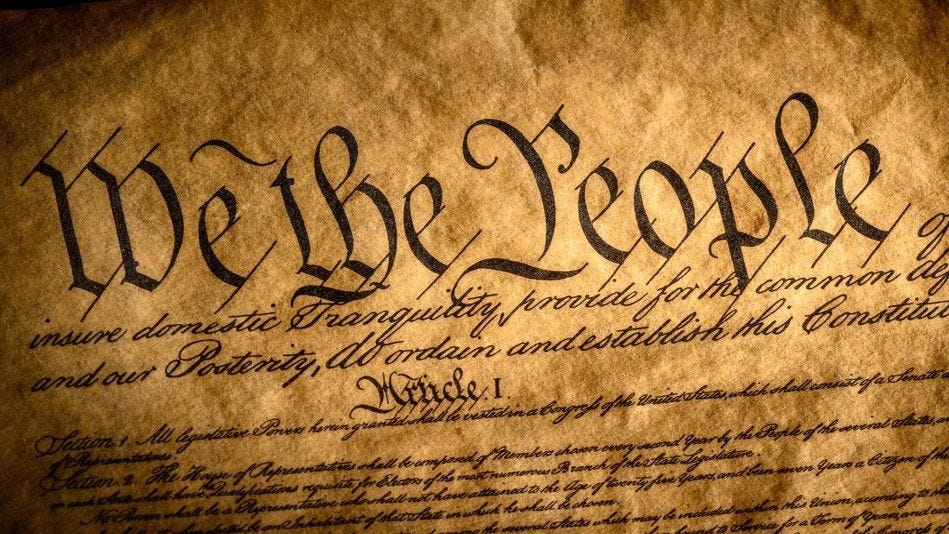 A new decentralized autonomous organization called ConstitutionDAO is planning to buy an original copy of the U.S. Constitution. Their goal is to preserve the U.S. Constitution by planning to pool capital using the blockchain to purchase a first-edition printed copy of the historic document. Sotheby's is set to auction the copy on November 18 at 6:30 pm EST.
Copy of a U.S. Constitution? Yes, this is one of the eleven surviving copies of the Official edition of the Constitution out of the 500 that were first issued for submission to the Continental Congress. The copy up for auction is valued between $15 million to $20 million. It is the only copy that private collectors still own. S. Howard Goldman was the one who purchased the Constitution copy for $165,000 in 1988, and his wife is now putting it up for auction. According to Sotheby's, the proceeds from that auction will be given to the Goldman family's charity.
"In the ethos and spirit of Web3, we intend to purchase The Constitution and find a home for it among the world's finest artefacts to be preserved and enjoyed by all. We the people plan to preserve the document for the people. The ownership, of course, will reside within the DAO. We'll fractionalize, NFT-ify, and mem-ify in the way that we do," wrote Graham Novak, one of the architects of the project, on Discord.
Sotheby said that it wouldn't be accepting cryptocurrency as payment for Goldman Constitution. FTX exchange president said that it would help the DAO convert crypto to U.S. dollars to make the purchase if the DAO wins the auction.
By purchasing this copy of the Constitution with the DAO's funds, the document will be fractionally owned by each of its contributors. The Discord server currently has around 8000 members. The DAO is also looking into the Metropolitan Museum of Art, and the New-York Historical Society as potential homes for the historic document.