Discover more from Token Dispatch
Your daily new frontier-tech dispatch on blockchain and artificial intelligence. Handpicked and crafted with love by human bots 🤟
Over 12,000 subscribers
Crypto is coming to wealth management, will it be a fun ride?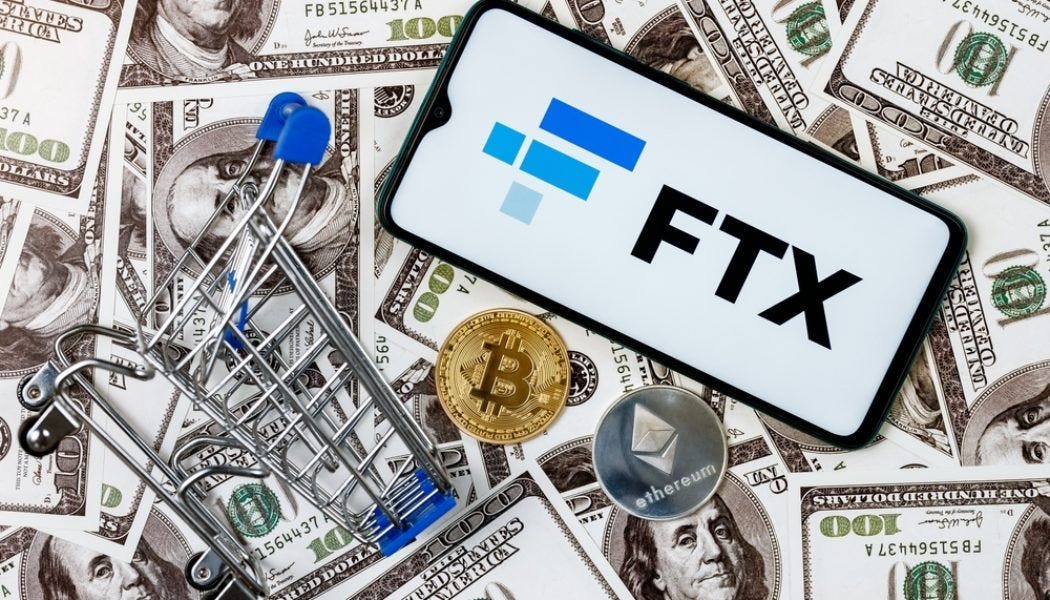 Traditional financial institutions and wealth management organizations throughout the world are under intense pressure to include this asset class in their marketing collateral for financial services.
If appropriately implemented, blockchain technology has the potential to be one of the most important innovations in the finance industry, with the ability to reduce fraud, ensure fast and safe transactions and trades, and provide a robust risk management system.
While many regulators have viewed the rise of crypto and even DeFi as a threat to traditional finance, it has also been demonstrated to have significant advantages.
Banking and payment behemoths have been testing the waters with crypto and DeFi. If an increasing number of investors and consumers prefer to invest in the space and offer crypto services, it's because they believe the advantages outweigh the risks.
Last March, PayPal rolled out support for crypto, and it had planned to introduce its own stablecoin as recently as January. JPMorgan has already entered the space by opening a Decentraland lounge, and American Express, the payment giant, has been planning to enter the metaverse lately, according to its Recent trademark registrations.
Cryptocurrency payment is slowly but steadily gaining traction. Now, the mobile banking app Dave (DAVE) revealed on Monday that it has partnered with FTX US to enable cryptocurrency payments on the platform. It also announced a $100 million investment from FTX Ventures.
FTX US is working with Dave to figure out how to integrate digital asset payments into Dave's platform. For any crypto offerings, FTX US will serve as the exclusive partner.
FTX Ventures, FTX's investment arm, debuted in January. Its mission is to "advance global blockchain and web3 adoption," It has a $2 billion fund to provide funding and support to companies interested in the crypto sector.
Dave is a fintech app with over six million users headquartered in the United States. It offers a budgeting and credit-building solution as well as a cash advance service to its customers.
"We believe blockchain technology has the potential to level the financial playing field across the globe. By aligning with a world-class leader such as FTX US, we are in a position to enter the digital asset arena, explore new growth opportunities, and improve the member experience," said Jason Wilk, CEO of Dave
Being the latest payment app to offer crypto services, In Monday's trade, shares of Dave were up 4.85 per cent, while after-hours trading was up approximately 3%. After the market closed on Monday, the business released its fourth-quarter profits.
The question of whether cryptocurrency represents the future of banking is a puzzle that the financial sector is now grappling with. As of now, there is no definitive response or clarification on the subject. Nonetheless, a call for moderate ground exists. A hybrid system will take advantage of blockchain technology while also taking into account and adhering to the importance of traditional centralised banking processes and sufficient regulation.
A more inclusive future is all we need. Don't we?
British Museum to sell NFTs of 200 Hokusai works — including The Great Wave
The British Museum (BM) has teamed with a French start-up to offer non-fungible tokens (NFTs) of 200 Hokusai masterpieces to coincide with its Hokusai: The Great Picture of Everything exhibition (30 September to 30 January 2022). Half of the photos are digital photographs of works in the exhibition, including the famous The Great Wave. The other 100 are from the museum's collection, including drawings from the recently rediscovered book, the show's focus. The venture is an initiative of a French start-up, LaCollection.io, co-founded by the entrepreneur Jean-Sébastien Beaucamps.
The BM's licencing manager, Craig Bendle, says: "It is so important that as a museum we continually adapt to new markets and find new ways of reaching people that we may not reach through traditional channels."
The NFTs will correlate to the BM's digitized images of the Hokusai. They are categorized as "unique" (a single image of one of the most well-known works), "ultra rare" (2), "limited" (1,000), and "common" (10,000). According to Beaucamps, the usual NFTs start at around $500.
They'll be sold on the LaCollection website, some at a fixed price, others at auction: "drops" will take place, with the editions progressively trickling out into the market. Payments can be made in fiat (conventional) cash or cryptocurrency. According to Beaucamps, a secondary market could arise, with owners able to resell on the company's platform or others like openseas.io.
"For me it is important to democratize art," Beaucamps tells The Art Newspaper: "This is a way of helping museums attract a younger, more diverse and more international public."
Malaysian comms official calls on the state to legalize crypto and NFTs.
The Malaysian Ministry of Communications and Multimedia (KKMM) supports cryptocurrency adoption, with the deputy minister urging the government to legalize digital currency.
According to local news outlet Harian Metro, Datuk Zahidi Zainul Abidin, Malaysia's deputy communications and multimedia minister, has encouraged Malaysia's regulators to allow some uses of cryptocurrencies and non-fungible tokens (NFT). Such steps, according to Zahidi, would benefit young people greatly, as the bitcoin industry has grown in popularity among the younger population. He also stated that the KKMM is looking into ways to expand the number of young people working there.
According to some sources, Zahidi recommended adopting cryptocurrencies as legal tender rather than only legalizing some cryptocurrency transactions in Malaysia.
In early March, Tengku Datuk Seri Zafrul Tengku Abdul Aziz, Malaysia's finance minister, stated that payments in cryptocurrencies such as Bitcoin and Ether (ETH) were unlawful in the country because they did not fit the universal criteria of money.
"In general, digital assets are not a good store of value and a medium of exchange. This is due to the fact that digital assets are vulnerable to volatile price fluctuations due to speculative investments, the risk of theft due to cyber threats and lack of scalability," he said. In response to the expanding trend in the digital asset business, Bank Negara Malaysia is working on developing a central bank digital currency (CBDC) and blockchain-related advancements, said the minister.