Discover more from Token Dispatch
Your daily new frontier-tech dispatch on blockchain and artificial intelligence. Handpicked and crafted with love by human bots 🤟
Over 12,000 subscribers
"Project Iceman" to be funded through NFT sales after turning down a $1.25 million offer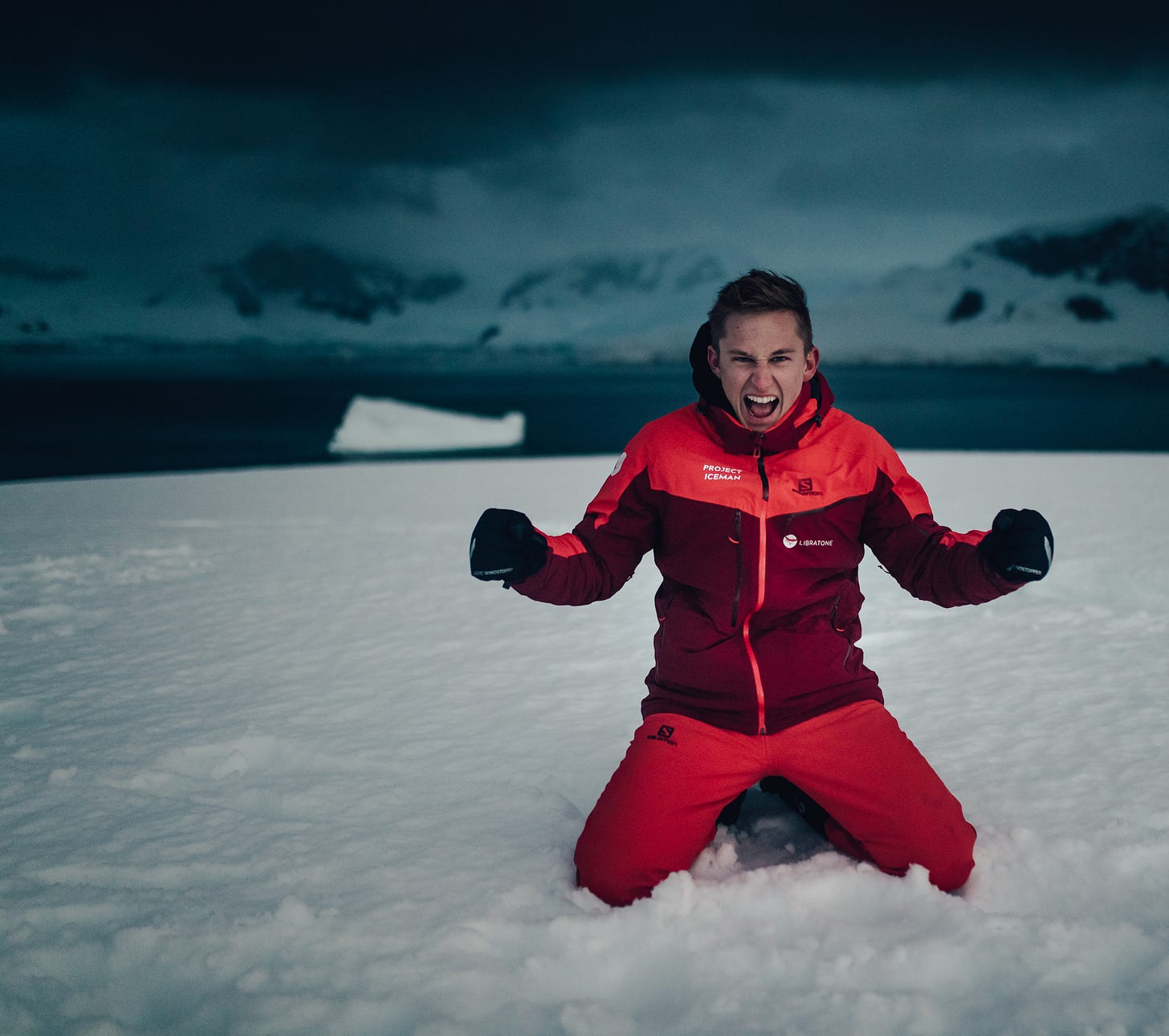 NFTs and the film industry are getting along really well, as expected. NFTs allow creators new methods to communicate with their audiences, generate money, develop new distribution channels, and turn it all into a proof of concept for marketing their movies. Even though NFTs are a relatively recent phenomenon, many producers and businesses are eager to jump in, anticipating that this medium will flourish in the future.
The marriage of both digital and real worlds makes the movie NFTs a really exciting idea. Film producers have primarily employed NFTs to help with the financial side of their projects by adopting new ways to raise funding for their films. NFT holders not only own a piece of the content represented by the token or the movie rights themselves. Owners of such assets can stake them even while the film is still in development, extracting yield before the film's release while also owning the NFT, which provides them with benefits through royalty fees.
"Project Iceman" is one of many projects attempting to disrupt the film industry by using crypto, Web3 concepts such as DAOs, and non-fungible tokens (NFTs). It is an NFT-Backed documentary following "Iceman" Anders Hofman's attempt to complete the first long-distance triathlon in Antarctica.
Several films have launched NFT crowdfunding campaigns similar to "Project Iceman", while the decentralized autonomous organization Nouns have partly funded the indie film "Calladita" DAO in exchange for a "product placement" deal that will see its NFTs featured in the movie.
Interestingly,  "Project Iceman's" crowdfunding raise comes after the film's producers turned down a $1.25 million offer from a major streaming platform because it gave them "limited creative freedom." The project aims to create a community around the film, with participants functioning as  "investors and digital owners of the film."
There are four NFT tiers included in the raise, with perks such as getting access to the film's virtual and physical premiers, future events and NFT launches, and furthermore, ownership of 10-second clips of the film itself.
It is unknown what the future holds for Film NFTs, but things will get really exciting once it becomes mainstream and is explored by a larger audience. It will benefit both the film industry and the NFT space.
Stripe to Let Clients Make Payments in USDC Stablecoin via Polygon.
Stripe, a payments processor, is partnering with Ethereum scaling platform Polygon to let Stripe customers pay retailers, freelancers, content creators, and service providers in crypto. The payment giant is launching a crypto trial as part of its Interact service, which allows organizations to connect with the company's payment APIs, including its KYC onboarding. The service is available in over 70 countries and accepts various payment methods and currencies.
They are starting a crypto payments pilot on Twitter, which will allow a "limited selection of Twitter creators" to be paid in cryptocurrency. Payouts will be made on the speedy crypto network Polygon and will primarily support only Circle's USDC stablecoin, adding other networks soon.
Users who participate in the pilot will have the option of receiving their payments in USDC. They can either connect them to the Ethereum blockchain or hodl on Polygon. The experiment is anticipated to be integrated into Twitter's various revenue services, such as Super Follows and Ticketed Spaces. Super Follows allows users to produce one-of-a-kind, pay-to-view content for their followers. Ticketed Spaces is exactly what it sounds like: Users can charge followers to attend Live Spaces events.
Stripe's pilot offering also comes roughly a month after the firm began servicing crypto companies.
Nike and RTFKT Reveal CryptoKicks—Their First Ethereum NFT Metaverse Sneakers.
Nike made a massive move into the metaverse in December when it purchased RTFKT Studios, a company recognized for creating creative digital sneakers marketed as NFT assets. RTFKT unveiled Nike's first Ethereum NFT sneakers today, marking the start of their partnership.
The RTFKT x Nike Dunk Genesis CryptoKicks are digital wearables that appear to be designed for usage in metaverse worlds. RTFKT first teased them on Twitter with a teaser video that demonstrates how the look of the digital shoes can be changed with collectible "Skin Vials" that can be swapped for different looks.
RTFKT's MNLTH Ethereum NFTs, which were airdropped for free to holders of RTFKT's valuable CloneX profile image NFTs and other prior RTFKT NFTs in February, can be used to launch Nike's first CryptoKicks. Collectors had to complete a series of missions or puzzles before RTFKT published the website that allows holders to access the secretive NFT vaults. The MNLTH vaults contain a pair of CryptoKicks, a single Skin Vial, and a second MNLTH vault, as some holders have posted on social media.
The RTFKT x Nike Dunk Genesis CryptoKicks NFTs are already being resold on secondary markets. The sneakers start for roughly 5 ETH, or about $14,800, on OpenSea.