Discover more from Token Dispatch
Your daily new frontier-tech dispatch on blockchain and artificial intelligence. Handpicked and crafted with love by human bots 🤟
Over 12,000 subscribers
Animoca and Eden Games team up to power the future of gaming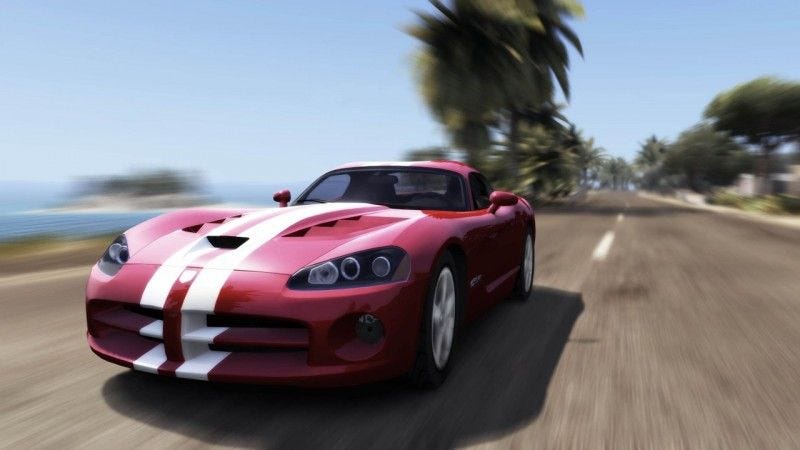 Although Metaverse is for everyone and is being accepted by various businesses, the gaming industry embraced Metaverse earlier than others in order to reap its great benefits. Players who were previously interested in other types of online games, such as multiplayer games, are frequently shifting their focus to the Metaverse.
Leading blockchain and GameFi investment company Animoca Brands has a long history of backing some of the most popular blockchain games. As one of the leading crypto game publishers and metaverse investors, the company has lately been valued at over $5 billion, and it is expanding even further by acquiring Eden Games, a long-running video game producer.
Animoca Brands is also the company behind the REVV Motorsports blockchain platform, The Sandbox, Quidd, GAMEE, Lympo, and a slew of other noteworthy projects and companies.
Animoca Brands is a leader in digital entertainment, blockchain, gamification, and artificial intelligence and was ranked in the Financial Times list of High Growth Companies Asia-Pacific 2021. The Web3 and Gamefi investment firm develops and releases a diverse range of products, including the REVV token and the SAND token; original games such as The Sandbox, Crazy Kings, and Crazy Defense Heroes; and products based on popular intellectual property such as Disney, WWE, Snoop Dogg, The Walking Dead, Power Rangers, and Formula E.
Given Animoca's Web3 emphasis, it's not surprising that Eden Games will be assigned with developing blockchain-based racing games. The studio will work on existing titles in Animoca's REVV Racing ecosystem as well as "a series" of new racing games.
Eden Games, which was created in 1998, is best known for its racing games for consoles and PC, such as the Test Drive Unlimited series and Need for Speed: Porsche Unleashed. The French firm has mainly specialised in racing games, with ventures into mobile games such as Gear.Club and F1 Mobile Racing in recent years.
Eden Games has several collaborations with some of the largest luxury companies in the automotive business, including 30 established brands such as BMW, Bugatti, Porsche, Lotus, and Pagani.
Animoca acquires 100 per cent of Eden from Engine Gaming & Media, which bought a primary stake in the studio in 2017 when it was still known as Millennial Esports.
The REVV Racing ecosystem contains the NFT-powered racing game REVV, as well as MotoGP: Ignition, Formula E: High Voltage, and Torque Drift, which are all based on Ethereum sidechain scaling solution Polygon. Animoca's racing games are built around the REVV token and are play-to-earn experiences. The Eden Games purchase comes less than a month after Animoca abruptly shut down F1 Delta Time, its Formula 1 game. When Animoca could not renew the league licence, the Ethereum-based game was forced to shut down.
As a result, Animoca gave REVV Racing NFTs as free replacements for players who had purchased REVV Racing NFTs for F1 Delta Time and a Race Pass NFT that grants access to features like token staking.
Animoca Brands intends to use Eden Games and the company's racing history to create richer gaming experiences through blockchain technology as part of a goal to "advance digital property rights for gaming and the metaverse".
"With its quarter of a century of expertise in building high-quality motorsport video games, Eden Games will enhance and accelerate the development of the REVV Motorsport ecosystem and add powerful value to the REVV community and the racing metaverse," Animoca co-founder and executive chairman Yat Siu said in a statement.
This is Animoca's second acquisition of a racing game studio in 2022. Torque Drift creator Grease Monkey Games was bought by the company in February.
Coinbase to Produce Bored Ape Yacht Club Animated Short Films
The Bored Ape Yacht Club will formally enter the entertainment scene with "The Degen Trilogy," a collection of animated short films produced by Coinbase.
The Bored Ape Yacht Club, a collection of 10,000 disinterested-looking ape NFTs, and ApeCoin, the recently-launched governance token for Yuga's developing Web3 environment, will be featured in "The Degen Trilogy," which was created with Yuga Labs' approval. The first film in the series will premiere at NFT.NYC in June, followed by two further releases over the next year. The series' concept was created as a tie-in to Coinbase's planned NFT marketplace.
Interested members of the Bored Ape Yacht Club NFT can now submit their Apes for consideration via the website's official portal and their descriptions. After reviewing the submissions, a casting director will select a character to feature in the animated flicks.
The Bored Ape Yacht Club is one of the most popular NFT ventures, with more than $3.2 billion in cumulative secondary market trade activity. The cheapest Bored Ape Yacht Club NFT currently for sale on a marketplace is 109 ETH, around $329,000.Yuga Labs has recently purchased the CryptoPunks and Meebits NFT project properties from Larva Labs and will soon launch Otherside, an online metaverse game universe.
Epic Games raises $2 billion in funding to accelerate metaverse plans
Epic Games has raised a large sum of money to pursue its goal of developing a metaverse in the near future. The company has raised a $2 billion round of funding for the cause, backed by existing investors Sony Group Corporation and Kirkbi, and has stated its intentions in a recent press release.
The new round of funding values Epic Games at a whopping $31.5 billion. Of the $2 billion funds, both Sony and Kirkbi, the holding and investment company behind The LEGO Group, account for $1 billion each. The firms agree that the fund will be used to develop "new social entertainment" based on the connection between the digital and real worlds.
"This investment will accelerate our work to build the metaverse and create spaces where players can have fun with friends, brands can build creative and immersive experiences, and creators can build a community and thrive," said Epic Games founder and CEO Tim Sweeney, in a release.
With the agreement, Sony and Kirkbi will both rely on Epic Games' ability to build a metaverse. While the firm does not yet have one, many of its gaming titles, notably the massively multiplayer battle royale game Fortnite, mirror what a metaverse would look like in theory. In addition to FPS action, the game allows players to interact in a digital world, similar to what a metaverse will attempt to create.
Stay informed in just 5 minutes
Get a daily email that makes reading crypto news informative. Have fun keeping up and getting smarter.
The dispatch is sent in time zones at 8:30 am. Choose your preferenceEastern Time Zone (UTC-05:00)USTISTGMTSST
Subscribe
​