Discover more from Token Dispatch
Your daily new frontier-tech dispatch on blockchain and artificial intelligence. Handpicked and crafted with love by human bots 🤟
Over 12,000 subscribers
Singapore tests fiat tokenization with smart contract functionality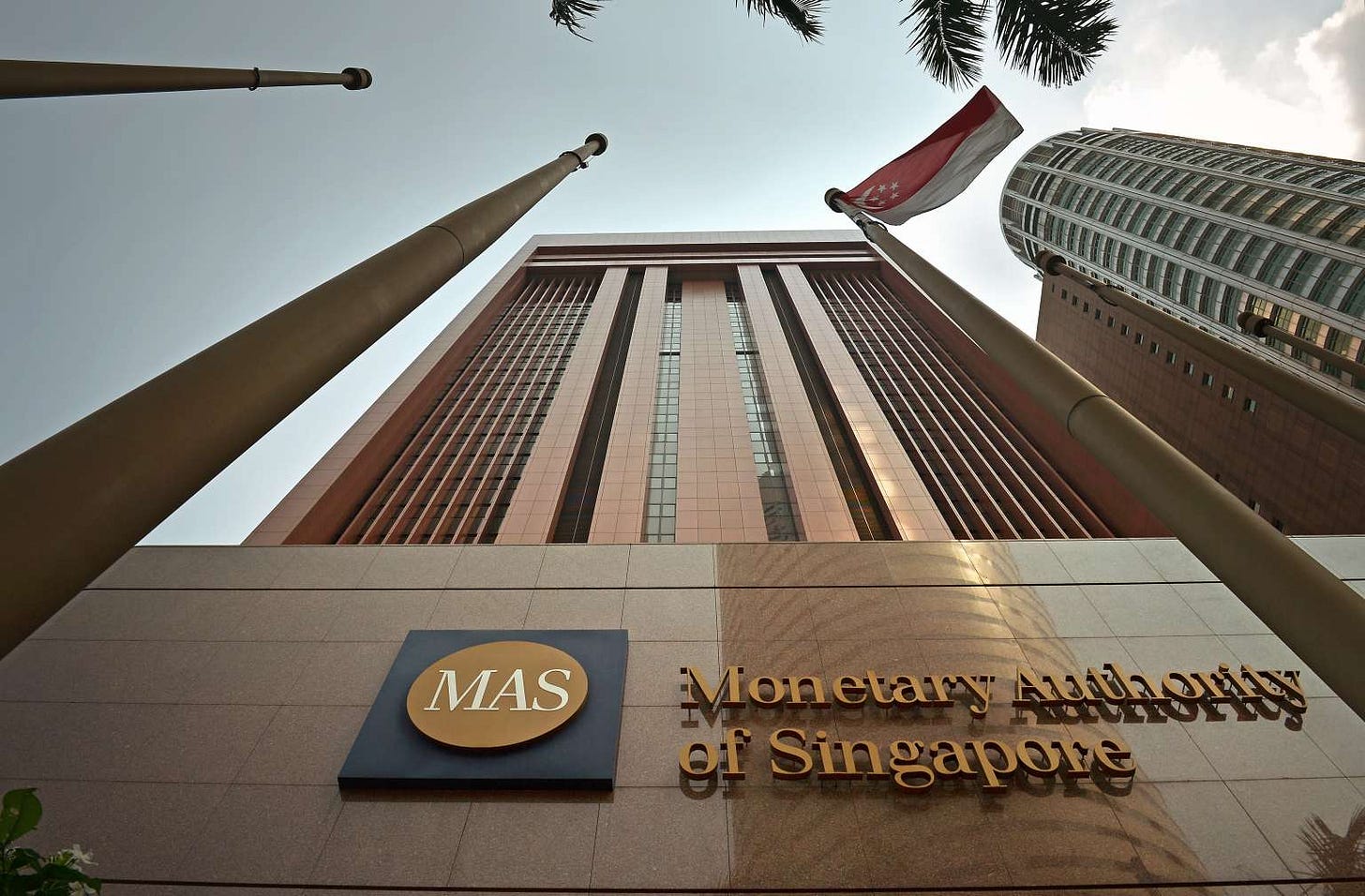 The Monetary Authority of Singapore (MAS) has finished the first stage of its central bank digital currency (CBDC) initiative. It was a part of Project Orchid, which intends to create a programmable digital Singapore dollar.
Digital Singapore dollars will be printed by DBS, while smart contract functionality will be available via Open Government Products.
All over the world, retail CBDCs have drawn attention. 90% of the 81 central banks that responded to a BIS survey in May said they had begun developing a CBDC.
The idea of "purpose-bound digital Singapore dollars" is to let retail storefronts profit from immediate settlements, payments, and collections.
"Second, the retail CBDC system will form part of Singapore's national foundational digital infrastructure, which brings together payments, digital identity and data exchange and authorization and consent mechanisms to protect the privacy and welfare of individuals more holistically," the report said. It will be fully interoperable with other payment systems.
Apollo joins with Anchorage to offer crypto services to its clients.
Apollo Global Management(APO), a private equity behemoth with over $513 billion in assets under management, has chosen Anchorage Digital as its custodian for cryptocurrency assets. It will place a "substantial amount" of its holdings of digital assets in Anchorage, the first federally chartered crypto bank in the U.S.
"As we explore creative ways to apply blockchain technology across Apollo's business, we look forward to collaborating with Anchorage for the safekeeping of client assets," said the chief operating officer of Apollo's digital asset team, Adam Eling.
Apollo entered the cryptocurrency market by appointing Christine Moy, a former executive at JPMorgan Chase (JPM), as its head of digital assets strategy in April. She will assist the business in funding tokenized web3 and blockchain applications.
Anti-Money laundering group backed by Coinbase expands Into Europe
The Coinbase-backed cryptocurrency anti-money laundering (AML) group, the Travel Rule Universal Solution Technology (TRUST), has expanded into Europe.
TRUST, kick-started in the U.S. by Coinbase with help from BitGo, Gemini, Kraken and Fidelity, said it had established a footing in Canada and Singapore earlier this year. As part of its European advancement, the TRUST membership has grown to 67 firms, according to a press release. In mid-2019, the Financial Action Task Force (FATF) introduced the Travel Rule, which ordered crypto service providers to meet its AML guidance.
This meant that exchanges, trading desks and custodians had to transfer personally identifiable information about their customers and crypto transactions over a certain threshold.
TRUST, one of several approaches to crypto AML, is now emerging as the consortium with the most industry weight behind it. TRUST now has members from Germany, the U.K., Switzerland, Ireland, Lithuania, Austria and the Netherlands.