Discover more from Token Dispatch
Your daily new frontier-tech dispatch on blockchain and artificial intelligence. Handpicked and crafted with love by human bots 🤟
Over 12,000 subscribers
Apple CEO Tim Cook adds crypto to his portfolio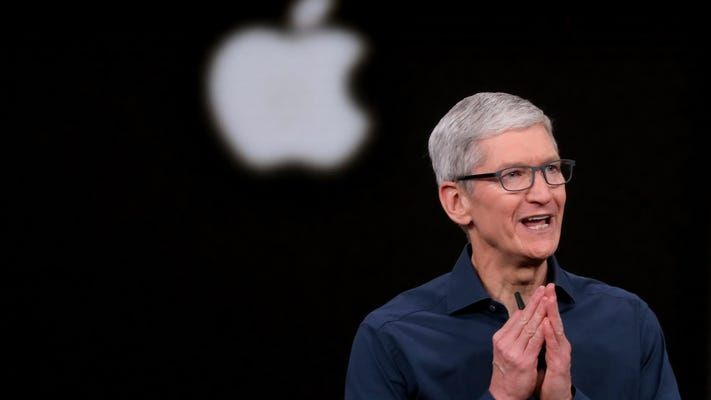 Tim Cook stated his personal opinions about owning crypto at the New York Times Online Summit.
"I think it's reasonable to own it as part of a diversified portfolio," he said.
He confirmed that he personally owns crypto. However, he explicitly stated that this is not investment advice but his personal opinion. The shift to cryptocurrencies among traditional financiers could be attributed to the effects of the ongoing COVID-19 pandemic and decrease in government trust. We have already seen many corporations accelerate this trend by making investments in Bitcoin.
Does Apple hold crypto on its balance sheet? Tim said that Apple does not have any holdings in crypto, nor does Apple plan to join several companies that have already added crypto to their portfolio.
Last year, MicroStrategy invested $425 million into Bitcoin and holds around 114,042 BTC, currently valued at over $7 billion. Companies like Tesla, Coinbase, and Square also have significant crypto holdings ranging from over 4,000 to 42,000 BTC.