Discover more from Token Dispatch
Your daily new frontier-tech dispatch on blockchain and artificial intelligence. Handpicked and crafted with love by human bots 🤟
Over 12,000 subscribers
Apple is ready to enable NFTs, but with a small catch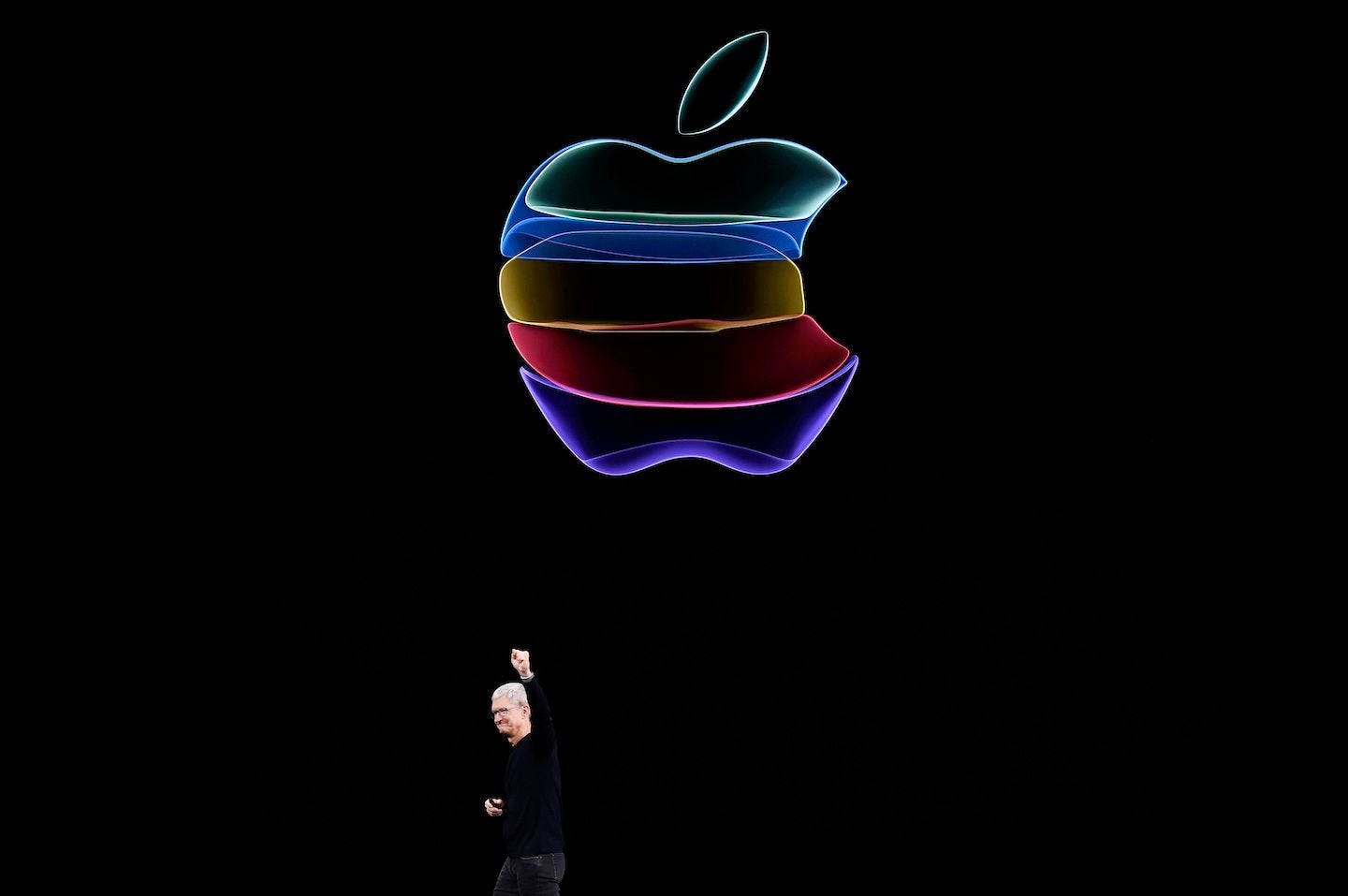 Here's the big news: Apple is onboarding NFT apps and games to their App Store! Existing app developers can sell NFTs within their apps, and new apps can include NFTs.
And here's the catch: Apple will charge a 30% hefty fee on NFTs sold through apps on its marketplace.
What's more, the smartphone giant is not accepting cryptocurrencies; users must make transactions in US dollars.
Basically, Apple is Putting NFT purchases in the same category as regular in-app purchases. Which could be a good thing in general for the "adoption," but,
NFT marketplaces, such as OpenSea and Magic Eden, typically charge no more than 5% commission. So, the NFT firms, especially startups, couldn't help but worry about the huge cut and exclusion of cryptocurrency in Apple's NFT mix.
To draw a silver lining, Apple offers to reduce its commission to 15% for companies with less than $1 million in annual revenue. However, even after learning of the policy, the popular Solana NFT market Magic Eden removed its service from the App Store.
Apple is "crushing another nascent technology that could rival its grotesquely overpriced in-app payment service. Apple must be stopped," Epic Games CEO Tim Sweeney stated on Twitter.
However, one part of the crypto Twitter is excited about the smartphone giant finally adopting NFTs. First off, let's face it: Apple's involvement means mass adoption is closer than we realize. Secondly, this could mean that almost every iPhone can have a wallet now.
Anyways let's wait and see what Apple has in mind.
Australia's CBDC Pilot to Be Completed in 2023
Australia is progressing with its central bank digital currency (CBDC) research. The country's CBDC pilot should be finished by mid-2023, according to a whitepaper released on Monday by Australia's central bank.
A media statement stated that the pilot's goal is to "examine new use cases" that could be facilitated by the issue of a CBDC. The pilot for Australia's CBDC research project began in August after the project's research phase started in July.
The project aims to "facilitate ideation and innovation in use cases, and in turn use those results to understand better the case for introducing a CBDC in Australia," which also stated that it expected industry participants like financial institutions, fintech, and established businesses to contribute to the research.
Different nations are at varying stages of developing or launching CDBCs. China is quickly moving forward with the program by allowing users to test out the digital yuan in an increasing number of provinces.
California Governor vetoes crypto regulation bill
Gavin Newsom, governor of California, declined to sign a measure that would have created a licencing and regulatory framework for digital assets, adding to the already high regulatory hurdles facing the crypto ecosystems.
It would have also legally accepted new regulations governing stablecoins, including demands that regulated enterprises only deal with bank-issued stablecoins, which must continue to be fully backed by reserves.
"A more flexible approach is needed to ensure regulatory oversight can keep up with rapidly evolving technology and use cases and is tailored with the proper tools to address trends and mitigate consumer harm." According to the governor, the law would need "tens of millions of dollars" from the state's general fund.
The governor declared that while he had declined to sign the legislation into law, he would work "collaboratively" with the California legislature to establish regulatory clarity once federal authorities had expressed their views on the new asset class.