Discover more from Token Dispatch
Your daily new frontier-tech dispatch on blockchain and artificial intelligence. Handpicked and crafted with love by human bots 🤟
Over 12,000 subscribers
Gaming companies are investing in the metaverse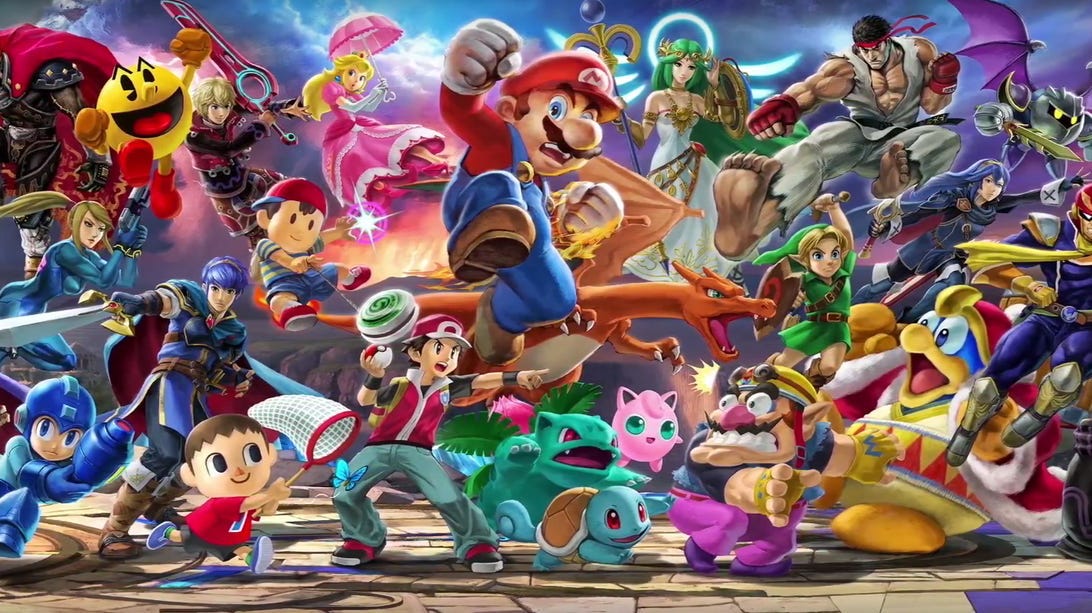 Gaming companies worldwide are rushing to build their own metaverse's and get ahead in the blockchain race. Recently we have seen Microsoft buying a leading game developer Activision Blizzard for almost $69 billion, describing the deal as providing "building blocks for the metaverse", and in January, Take-Two Interactive announced the acquisition of Zynga, a creator of mobile and social games, with CEO Strauss Zelnick citing "Web3 opportunities" that the business sees ahead. On the other side, the actual users (gamers) and the gaming community is not happy with companies turning onto the blockchain for their environmental impact, which varies widely based on a blockchain platform. They criticise NFTs and call them a grift or scam, but many companies are trying to work with blockchains with less environmental impact. Since the technology is itself in the early stage, there will always be people who pull out only the cons and not look at the overall impact it can make. Today, we talk about what the world's largest video game company by revenue has to say about the metaverse and its plans to build them.
After Facebook (now Meta) presented its vision in October, the metaverse became an important buzzword, and now gaming and industrial companies alike are weighing in on the future internet's possibilities. Nintendo, the Japanese game and console behemoth, is the latest, with President Shuntaro Furukawa claiming that the metaverse has "huge potential" ahead of it.
However, there is some disagreement about the term "metaverse" refers to. Some consider NFTs—assets that demonstrate ownership of digital items—as the most significant pillar of its design. In contrast, others see immersive shared experiences via virtual reality (VR) or augmented reality (AR) headsets as the essential pillar of its creation.
In any event, while Furukawa seemed to be optimistic about the metaverse's potential, he also stated that Nintendo is not yet ready to begin exploring the possibilities. Nintendo, the creator of Super Mario, The Legend of Zelda, and other enormously successful game series, isn't known for following trends. Furukawa believes the company needs to develop its metaverse strategy.
"It is not easy to define what kind of surprise and fun the metaverse can provide to customers," Furukawa said. "As a company that proposes entertainment, we have to think about how to provide fresh surprises and fun."
---
P.S. we have also launched Asset.Money in closed beta yesterday. Asset Money lets you track your NFTs, estimate their actual value, stay on top of your transactions and file taxes!
You can read more about the existing and upcoming features here.
---
AssangeDAO raises $38M in donations to help free WikiLeaks founder
A decentralised autonomous organisation (DAO) was set up to promote WikiLeaks founder Julian Assange's release from prison and has raised 12,569 ETH, or roughly $38.8 million at current exchange rates.
In December, following a court judgment that overturned a British court ruling preventing extradition, Assange is currently seeking extradition to the United States. He has been imprisoned in a London prison since January of this year.
According to JuiceBox, the community financing site hosting the campaign, donations began to pour in on February 4th. Over the weekend, funding increased dramatically, more than doubling in the last 24 hours to reach the present amount.
It is currently the largest JuiceBox Ethereum raise in history, according to the AssangeDAO Twitter feed, surpassing that of ConstitutionDAO, which raised cash in November to purchase an authentic copy of the United States Constitution.
AssangeDAO is a "cypherpunk group" that wants to raise ETH in exchange for JUSTICE governance tokens. These will be used to bid on a "Censored" NFT collection created by digital artist Pak in partnership with Julian Assange.
The sale revenues will go to Assange's defence fund, which will be used for "legal fees and lobbying to raise awareness about Julian's extradition case."
Bank of England is 'highly unlikely to develop a retail wallet for CBDC
According to top management, the Bank of England's 327-year-old institution is "very unlikely" to build a retail-facing wallet that could be used to store and spend digital currency.
The subject of whether the Bank of England will create a so-called Central Bank Digital Currency (CBDC) is still up in the air.To understand what are CBDCs and how are they different from stable coins, we have deep dived it in our last week rabbit hole,do check it out here. Coming back, the Bank expects to release a consultation document outlining its appraisal of the advantages of what has been termed the "Britcoin" later this year.
While the issuing of CBDCs is still up in the air, the development of a companion wallet looks to have been ruled out.
According to Fortune, it's unclear whether any CBDC issued by the Central Bank would have to be backed by blockchain technology, a type of digital ledger that underpins most significant cryptocurrencies.
After publishing its consultation paper later this year, if the central Bank decides to move through with a CBDC, it will enter a development phase that will include "drawing out some prototypes," according to Fortune. She believes that a CBDC will not be established in the United Kingdom until 2025.
---
P.S. we have also launched Asset.Money in closed beta yesterday. Asset Money lets you track your NFTs, estimate their actual value, stay on top of your transactions and file taxes!
You can read more about the existing and upcoming features here.