Discover more from Token Dispatch
Your daily new frontier-tech dispatch on blockchain and artificial intelligence. Handpicked and crafted with love by human bots 🤟
Over 12,000 subscribers
Are NFTs the future of Photography? Let's find out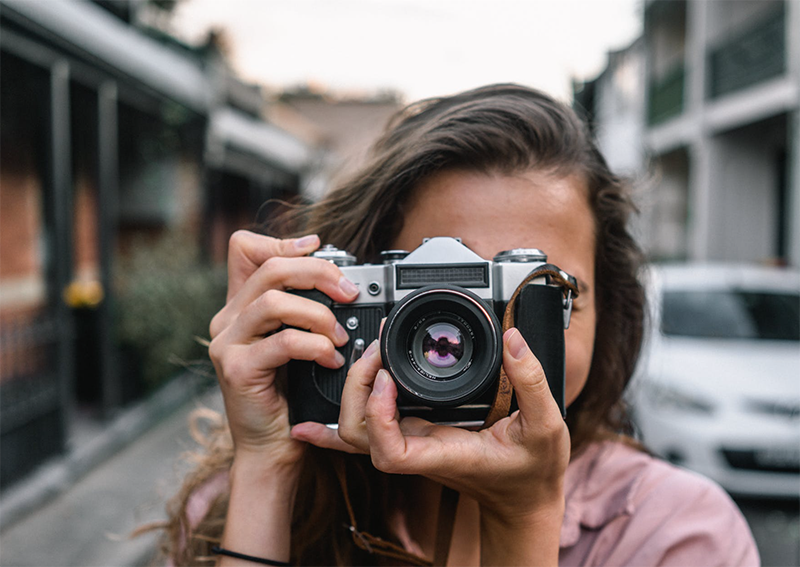 The value of Photography as an art is often diminished in a world where Photography is viewed merely as a scrollable item. We see an interesting photo on Instagram, we click the like button and move on. Artists are undervalued, they struggle to make ends meet by promoting their work on social media platforms, and meanwhile, duplicates are everywhere. And let's not even get started on the hardships of lesser-known photographers with talent trying to break into a very competitive field.
Nonetheless, a photographer's options have never been restricted, but with the emergence of the NFT market and its subsequent boom, the possibilities appear unlimited. NFTs provide photographers more control over how their work is distributed and sold by allowing them to authenticate their work, connect directly with their market, and have more control over how and at what rate their work is being sold.
An NFT photograph is a picture uploaded to the blockchain by a photographer. Like a specific image number on a roll of film, each image a photographer mints as an NFT becomes one-of-a-kind.
Customers aren't just purchasing a photograph here. They're investing the money into it. This is a transparent approach to selling photos while also combating rip-offs and unequal compensation, resulting in a significant transformation in the industry.
And as expected, NFT photography is expanding, with a slew of interesting new projects in the works. Photographers are forming a strong community, supporting one another's work and exchanging ideas and suggestions for how to improve the space. It's almost as if Photography has reunited with a long-lost sibling: NFTs.
The world of Photography is undergoing a massive transformation because of the new global phenomenon transforming every sector. According to Artprice and estimates from Collector Daily, the NFT photography market grew to a whopping $200 million in 2021, surpassing the size of the traditional fine art print photography market. Among the successful NFT photographers are Kate Woodman, Aaron Ricketts, Justin Aversano, and Quantum Curated.
Photographers made a living for a long time by selling prints, stock photography, or shooting for magazines, social media platforms and other media. However, as the market becomes more competitive, it's getting more difficult for photographers to make a steady income. That's where NFTs come to the rescue.
Every NFT issued is one-of-a-kind and cannot be duplicated or destroyed. An artist can limit supply, control essential metrics, and have a direct influence on demand by digitally verifying authenticity. They also incorporate royalty clauses, which means they get a cut of the profits if their artwork is sold to another collector.
A variety of factors influence the price of NFT photography, including the photographer's popularity, the price established by the photographer, pricing history, current demand, market conditions, and more. While a photographer might sell a print for a cheap rate in real-life, their work as an NFT could be worth a lot more than expected.
Furthermore, Photographers now have the option of submitting their work as NFTs and selling them in virtual metaverse auctions.
As the traditional and crypto art markets merge, the value of NFT photographs is expected to shift toward high-quality artwork with authenticity, circulation, and artistic merit.
We totally agree with Pixelpete, the NFT photo and generative art collector and photographer, when he said: "NFT photography is likely to become the primary manner of distribution and collection of photographs soon, in the same way that digital photo production has become the dominant mode of photo production today."
One cannot unsee the immense opportunities blockchain, and NFTs can offer the photography industry. We don't know for sure if NFTs are the future of Photography, but if they are, it's the most promising future the industry could hope for.
NBA Teases Ethereum NFTs for Playoffs After Launching Discord Server
The NBA has decided to go all-in on NFTs. ACCORDING TO THE LEAGUE, the NBA introduced a new Twitter stream called NBAxNFT to "showcase all things intersecting basketball and Web3, including NFTs, gaming, and the metaverse," according to the league.
It has also created a Discord channel as part of this endeavour, which already has over 30,000 users. It announced intentions to deliver Ethereum NFTs related to the current season's playoffs.
While Dapper Labs' NBA Top Shot is one of the most well-known NFT projects to date, has helped to popularise the concept of digital sports collectibles and push NFTs into the mainstream, the pro basketball league now appears to be planning to expand into other NFT and Web3 initiatives, including Ethereum NFTs, based on this season's playoffs.
"To tip things off, we're working on an NFT project to celebrate the NBA Playoffs," reads the announcement. "We're not quite ready to announce the specifics just yet—that'll come soon."
The first 10,000 members of the server will be able to add an Ethereum wallet address to an allowlist by 5 p.m. ET on Saturday, and those who do so will be "assured access to mint an NFT from this project" according to the post. Minting the NFTs will be free, except for Ethereum network gas fees. The NBA recently submitted a trademark application in the United States for a brand named "The Association," which would cover everything from collectibles to game tickets and retail.
Portugal Grants First Crypto License to Bison Bank
Bison Bank has been awarded a licence to act as Portugal's first crypto bank by the Banco de Portugal, the authorized institution responsible for licencing virtual asset service providers.
According to Sapo, a Portuguese news outlet, the bank has been permitted to form Bison Digital Assets, a firm that would provide cryptocurrency custodial and exchange services.
Customers will reportedly be offered a "new and broader set of products and services that, in line with market demand trends in this new segment, match their global needs present in financial and virtual assets," per Sapo. Bison Digital Assets is also targeting high-net-worth institutional investors. However, the company hasn't said which cryptocurrencies it would support.
The Banco de Portugal will regulate bison Digital Assets for anti-money laundering and counter-terrorism funding purposes. Crypto service providers are not subject to the regulator's supervision in prudential or market behaviour.
When it comes to cryptocurrency, Portugal boasts one of the most tax-friendly laws in the world. Since 2018, the proceeds from the sale of cryptocurrencies have been tax-free. Traditional investment income, which does not yet include bitcoin investment income, is taxed at over 20%.In recent months, Portugal has also been the host of some important crypto-related events, including the Solana Breakpoint Conference in November 2021.
Stay informed in just 5 minutes
Get a daily email that makes reading crypto news informative. Have fun keeping up and getting smarter.
The dispatch is sent in time zones at 8:30 am. Choose your preferenceEastern Time Zone (UTC-05:00)USTISTGMTSST
Subscribe
​