Discover more from Token Dispatch
Your daily new frontier-tech dispatch on blockchain and artificial intelligence. Handpicked and crafted with love by human bots 🤟
Over 12,000 subscribers
Artist Damien Turns His Drake Album Art into 10,000 Ethereum NFTs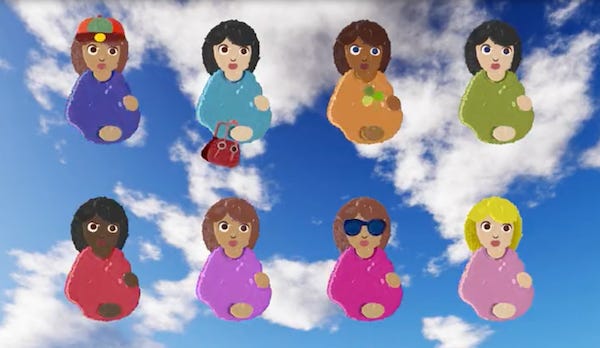 Damien Hirst is an English artist, entrepreneur, and art collector. He is one of the Young British Artists who dominated the art scene in the UK during the 1990s. He is reportedly the United Kingdom's richest living artist.
In August, Damien Hirst launched an NFT collection called "The Currency". This project comprises 10,000 A4 sized pieces of handmade paper covered in similar but not identical coloured spots.
Damien Hirst has turned his recent cover art for Drake's "Certified Lover Boy" album into a series of NFTs. The new NFTs were airdropped to holders of Hirst's previous collection called "The Currency."
The collection stands apart from those of his contemporaries as it features a grid of the iOS pregnant woman emoji in 12 different skin tones. "Everything done well is art; with Drake's support and blessing, I've created this free Thanksgiving gift for all Currency NFT holders; it's loosely based on the album cover I made for Drake." Hirst tweeted
Each of the 10,000 pieces features the same basic grid of 12 cartoonish depictions of pregnant women. But there's a twist; each woman varies in terms of colour palette, background, hair, and accessories like handbags and party hats. Some of the women even have a skull in place of a face.
The cheapest-available NFT in the set is currently listed above 1.1 ETH, or about $4,500. Secondary sales of The Currency NFTs have thus far yielded $61.7 million worth of trading volume in ETH on OpenSea.