Discover more from Token Dispatch
Your daily new frontier-tech dispatch on blockchain and artificial intelligence. Handpicked and crafted with love by human bots 🤟
Over 12,000 subscribers
ASICS partners with STEPN to launch ASICS X SOLANA UI running shoe collection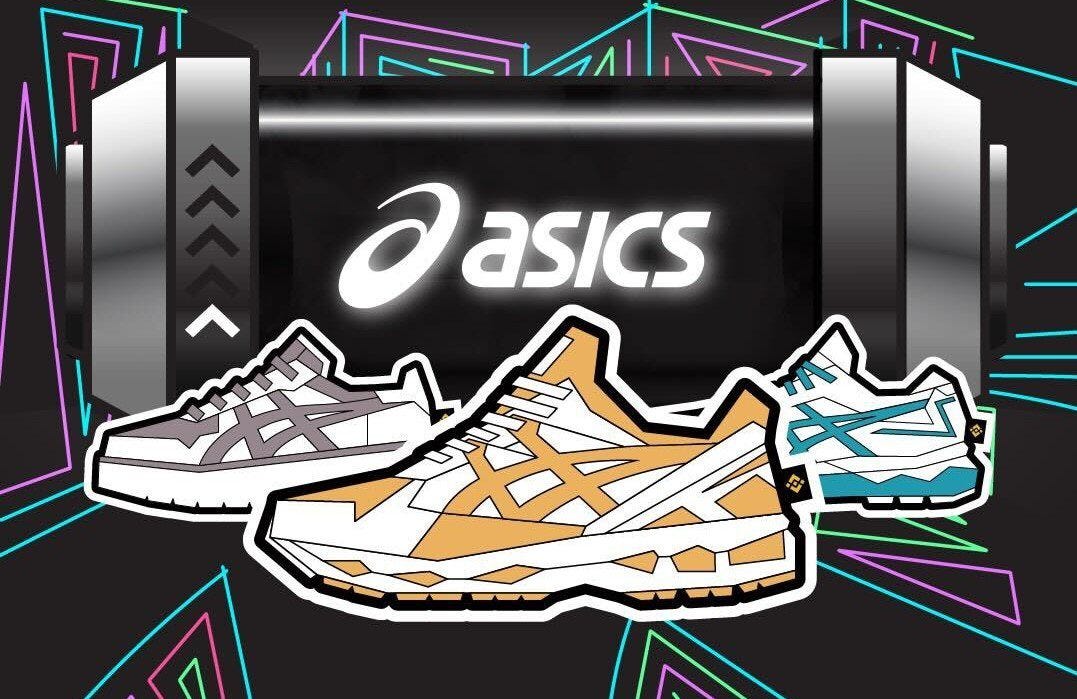 ASICS today announced the launches of its new ASICS X SOLANA UI Collection, partnering with STEPN, as a major step forward in the Japanese sportswear manufacturer's Web3 strategy!
What's special? The collection features custom-made GT-2000™ 11 running shoes. Customers will automatically receive a loyalty ASICS Badge NFT with purchase, with a chance to receive an airdrop of a limited number of ASICS x STEPN GT-2000 NFTs.
The new Asics GT-2000 11 sneakers are available for pre-order between November 4 and 8, and can only be purchased with USDC via Solana Pay at ui.asics.com. The shoes will sell for $200.
The shoes' two colour schemes are light mode and dark mode - A Solana-inspired design symbolising the balance between computers and phones and physical activity.
ASICS wants to bring products that "inspire people to be physically active," which is already what STEPN is trying to do, so things become easier.
"We're proud to leverage Solana Pay and partner with STEPN to help us scale our mission to inspire the global Web3 community to create healthy habits with our products. Building on learnings and successes from our Sunrise Red and Genesis STEPN collections, we're excited to continue delivering world-class Web3 experiences," says ASICS Director of Web3 & Digital Goods Joe Pace.
When you buy these shoes, you will also receive an ASICS Badge NFT. This digital collectible will allow you to gain access to future ASICS rewards and experiences. Asics first released an NFT in July 2021 as part of its Sunrise Red collection, and they previously collaborated with STEPN in April 2022.
Square Enix announces NFT game Symbiogenesis
Square Enix has increasingly focused on Web3 after creating and releasing some of the most popular video game franchises, including Final Fantasy and Tomb Raider. The Japanese company recently revealed Symbiogenesis, its first game incorporating NFTs.
A new brand called "Symbiogenesis" is touted as a place where various characters, dubbed "symbiosis," may be gathered as digital art.
The illustrations may be used as social media profile photos (PFP) and as characters in a narrative that takes place in a parallel universe where players can "untangle" a mystery by completing tasks focusing on resource monopolisation and distribution issues.
Square Enix made its debut in the Web3 market in 2021 with the launch of NFT "digital stickers" for the anime and video game franchise Million Arthur via the LINE blockchain platform in Japan.
Google cloud becomes a Solana validator.
The Solana blockchain is currently being validated by Google Cloud, a part of Google, which also said on Saturday that it would soon introduce capabilities to make it easier for node operators and developers to use Solana.
To integrate its Blockchain Node Engine into the Solana ecosystem, Google Cloud has been working with Solana. Google Cloud offers a fully managed node-hosting solution called the Blockchain Node Engine that does away with the necessity for complex node operations.
By being included in the Blockchain Node Engine, Solana will dramatically reduce the time needed to maintain a node, opening it up to more users. In response to the announcement, Solana (SOL) gained 12% and was trading at about $36.8.
"We want to make it one-click to run a Solana node cost-effectively," said Google Web3 product manager Nalin Mittal at Solana's Breakpoint conference in Lisbon.