Discover more from Token Dispatch
Your daily new frontier-tech dispatch on blockchain and artificial intelligence. Handpicked and crafted with love by human bots 🤟
Over 12,000 subscribers
Australia wants to push for Crypto regulation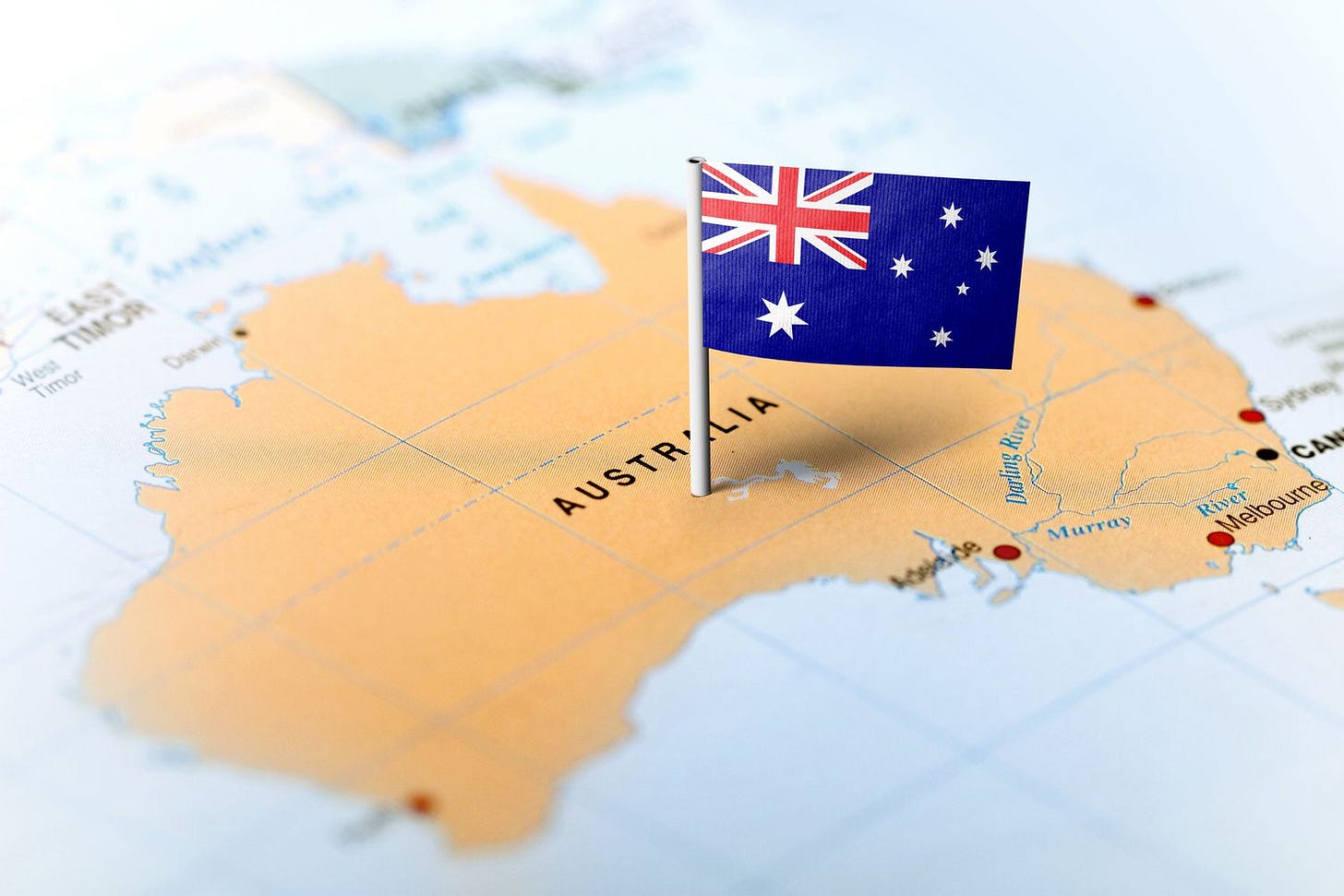 As part of its effort to "modernize Australia's financial system," the Australian government plans to release a consultation paper in early 2023 and also release a token mapping initiative.
Token mapping involves exploring the characteristics of all digital asset tokens in Australia, such as the type of crypto asset, its underlying code, and any other distinguishing technological feature.
The consultation document, due out in early 2023, will include information on frameworks for:
Crypto business licencing

Asset custody

Consumer safeguards

Guidance on how specific crypto assets should be governed
And probably more!
Like everything else that's happening in the crypto world rn, Australia's quick move for regulation also comes in the wake of the FTX collapse.
Australia is still pro-crypto; they want to explore the possibilities but want to play it safe. The government is "taking action to improve the regulation of crypto service providers and ensure additional safeguards for Australians." According to Australian Treasurer Jim Chalmers.
The consultation paper will be open for feedback until February 6, 2023, and it will also look into "the policy rationale for an Australian CBDC, including economic, legal, regulatory, and technological considerations associated with an Australian CBDC." The Australian central bank expects to complete its CBDC pilot programme by mid-2023.
The CEO of Binance warns staff that the upcoming months "will be bumpy."
According to an internal memo, Binance Chief Executive Officer Changpeng "CZ" Zhao has urged his team to prepare for turbulent times as the giant cryptocurrency exchange experiences a surge of crypto withdrawals amid worries about its financial health.
Early this week, Binance saw more than $900 million in cryptocurrency withdrawals. On December 12, net outflows totalled almost $3.66 billion as consumers took physical possession of their currencies in response to the exchanges' audit report, which was widely panned.
Several prominent crypto community members have criticized Binance, arguing that its most recent attestation, which demonstrated that it had more than enough Bitcoin to cover all customer deposits, was insufficient.
Since FTX filed for bankruptcy last month, cryptocurrency exchanges have been vying to publish their audit report to demonstrate that customer assets are secure.
Brazil Central Bank Plans to Launch a CBDC in 2024
By 2024, the Central Bank of Brazil intends to launch a central bank digital currency (CBDC), according to bank President Roberto Campos Neto
The bank will run a trial programme in collaboration with a few financial institutions before beginning wider usage of the CBDC
Campos Neto says the tokenization of deposits should reduce the banks' settlement, auditing, and funding expenses.
The nation chose nine partners in March to assist it in creating a digital currency. When the CBDC is released, Brazil will join the countries that have already released their CBDCs, including the Bahamas, Nigeria, the Eastern Caribbean, and Jamaica.
"Greater inclusion, lower cost, intermediation, competition with reduced barriers to entry, efficiency in risk control, monetization of data, complete tokenization of financial assets and contracts," Campos Neto said. "This is what we see in this digital economy in Brazil."