Discover more from Token Dispatch
Your daily new frontier-tech dispatch on blockchain and artificial intelligence. Handpicked and crafted with love by human bots 🤟
Over 12,000 subscribers
Ava Labs and EV maker Togg to build blockchain-based mobility services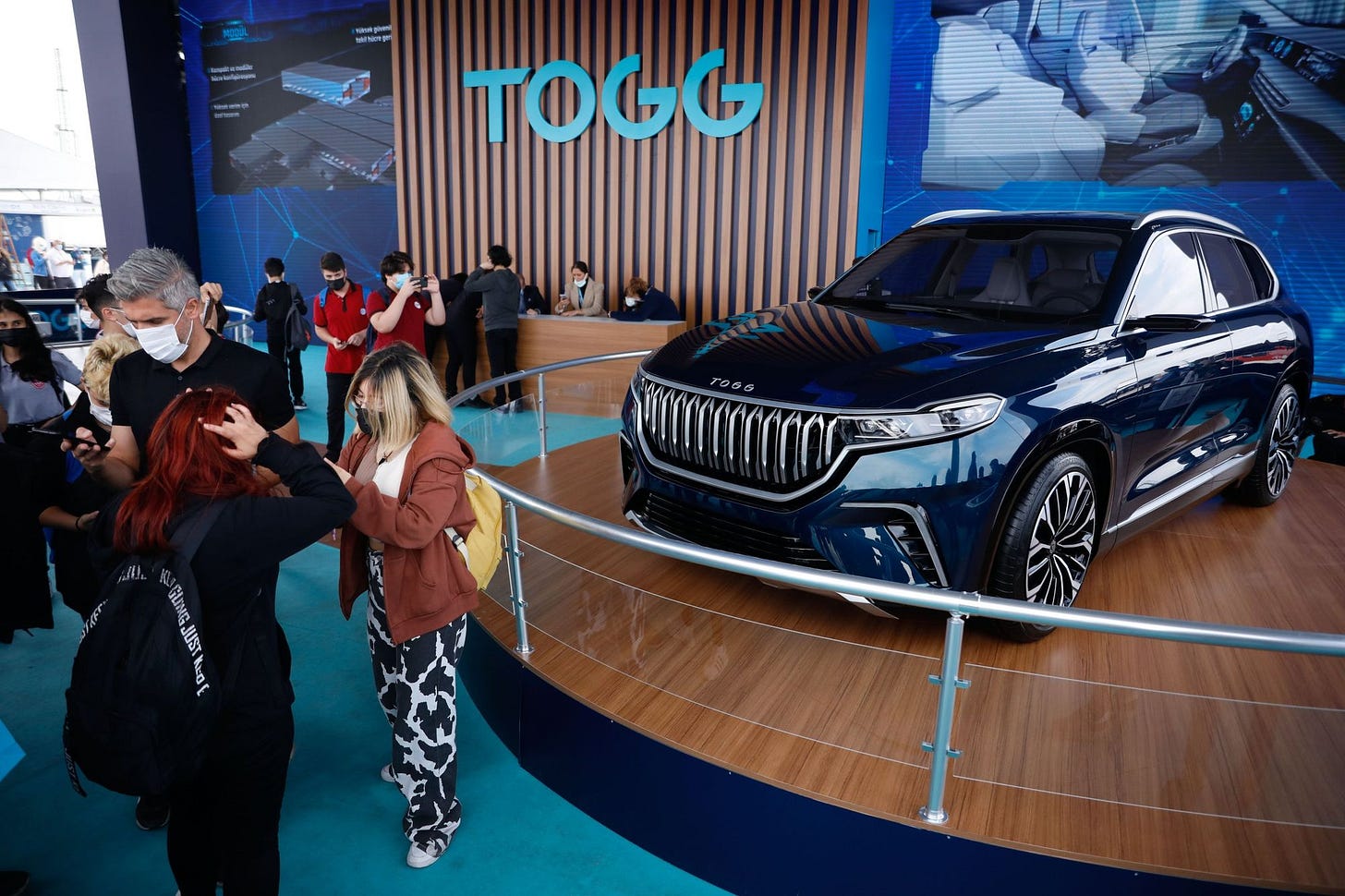 Togg, a Turkish EV manufacturer, has established strategic cooperation with Ava Labs to develop innovative contract-based services to boost autonomous mobility.
At the CES 2022 show in Las Vegas, Togg announced his collaboration with Ava Labs, a company dedicated to supporting and growing the Avalanche public blockchain. The agreement intends to accelerate Togg's Use-Case Mobility programme, which combines various technologies and transportation solutions to build cars with more functionality than typical EVs.
AVA Labs makes it simple to launch finance applications using blockchain technology–with highly scalable and efficient networks, customizable public and private blockchain. They are towards empowering people to build an open, simple, and democratic internet of finance.

Togg has been researching blockchain and similar technologies in EVs for more than a year, according to the official release. Togg plans to use Ava Labs' relationship to expand and accelerate its EV capabilities by including Internet of Things (IoT) and machine-to-machine (M2M) connectivity.
Togg will leverage smart contracts and blockchain technology to allow consumers to reserve a scooter or cab while charging their electric vehicles, allowing for seamless mobility. Furthermore, Togg's cooperation with Ava Labs will let it keep car maintenance and components data on the Avalanche blockchain, which will be essential for a dependable second-hand market.

Gürcan Karakaş, the CEO of Togg, said: "Our collaboration with Ava Labs is built on taking the experience of Togg users to the next level, going beyond automobiles to empower partners, users and non-Togg users across the mobility ecosystem to benefit from this platform."