Discover more from Token Dispatch
Your daily new frontier-tech dispatch on blockchain and artificial intelligence. Handpicked and crafted with love by human bots 🤟
Over 12,000 subscribers
Axie Infinity's Ronin Bridge finally reopens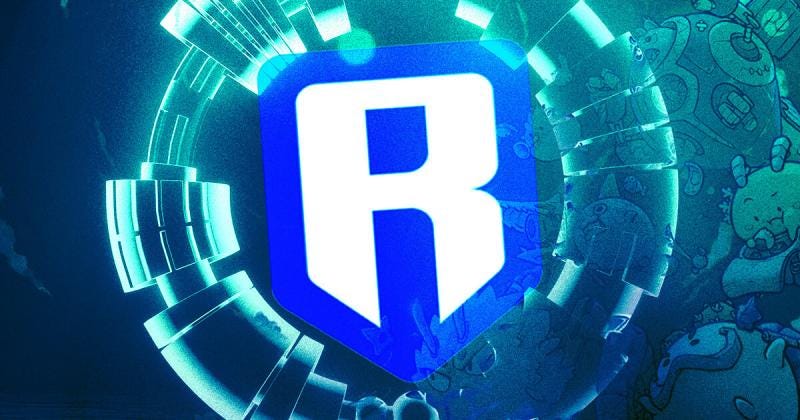 After one internal audit, two external audits, a revised design, and full restitution for users' stolen assets, the Ronin bridge is back online, according to the Sky Mavis team's announcement on Tuesday.
In March, the popular blockchain game Axie Infinity found that its Ronin Bridge and Katana DEX had been exploited for 173,600 ETH and 25.5 million USDC, worth a combined $612 million at that time (currently worth about $232 million). An attacker "used hacked private keys in order to forge fake withdrawals" from the Ronin bridge across two transactions, according to a blog posted at the time.
Sky Mavis revealed that they were getting ready to reopen the Ronin bridge last week. Ronin bridge is an Ethereum sidechain created for Axie Infinity that allows users to move assets between the sidechain and the Ethereum mainnet.
According to the developers, all user funds are fully backed on a 1:1 basis by the new Bridge, and users have been made whole.
Axie Infinity added more security layers with the new design. For additional security, Sky Mavis employed a zero-trust redesign and a circuit-breaker technology that halts suspiciously huge withdrawals.
Out of the 173,600 ETH and 25.5M USDC stolen from the Bridge, 56,000 wETH belong to Axie Infinity DAO. This will remain undercollateralized as the developers work with law enforcement to recover the funds. And if the funds are not recovered within two years, then the Axie DAO will vote on what to do with this treasury.
By April, around 46,000 ETH had already been paid out when Binance offered a bridge to its exchange so that users could swap out wETH for ETH. Furthermore, alongside Andreessen Horowitz and others, Binance led a $150 million funding round to help Sky Mavis repay Axie Infinity users.
The remaining sum, which totalled 71,600 ETH and 25.5M USDC, has now been fully reimbursed by Sky Mavis.
Since the lack of decentralization had left the Ronin bridge susceptible to the hack, Sky Mavis outlined intentions to raise the number of nodes with a long-term goal of surpassing 100 total nodes.
Data from CryptoSlam shows that in 2022, Axie Infinity's monthly NFT sales volume drastically decreased, dropping from $126.4 million in January to just $2.8 million in June.
USDC issuer Circle Partners with New York Community Bancorp
Circle Internet Financial, the company that issues USD Coin, or USDC, disclosed an agreement that New York Community Bancorp will be the custodian of the USDC reserves that support the stablecoin.
To help those who lack access to banking, the corporations also declared that they would work together to develop blockchain-based platforms. In addition, some reserves can be directed to banks with minority ownership. The move is a part of the company's pledge to give MDIs and community banks around the nation a portion of its USDC dollar-denominated reserves.

"If we want to make the future of money and payments more inclusive than the past, we have to build new partnerships and connections at the community level," Dante Disparte, chief strategy officer and head of global policy for Circle, said in a prepared statement. "By partnering with NYCB, we are opening up new pathways for community banks and (minority-owned banks) across the country to be key participants in the fast-growing digital assets market."
By successfully developing and running the USD Coin (USDC), the second-largest stablecoin in the market, Circle has already demonstrated its value. This week also marks the launch of its newest project, The Euro Coin (EUROC), a fully regulated stablecoin pegged 1:1 to the Euro.
Lido Community Opposes To Limit Ethereum Staking
Lido is a service that offers liquid staking, allowing users to deposit assets such as Ethereum, Polygon and others in exchange for a reward. Every time a user stakes one of these assets, they also obtain another staked token that can be utilised in other markets.
They have launched the service to stop centralised exchanges from capturing the majority of staked Ethereum, but a stunning 31.80 per cent, or around 4.126 million ETH, of total staking on the Eth Beacon chain is accounted for by Lido.
After receiving criticism from the cryptocurrency community last week, Lido put forth a governance proposal to restrict the amount of Ethereum that users can invest. Still, the Lido community rejected the governance proposal limiting Ethereum staking on the Lido liquid staking protocol as 99 per cent of the community voted against it.
For the upcoming Ethereum Merge, which will take place in two months, Ethereum experts consider Lido's dominance a severe issue. The Beacon Chain now contains the ETH staked on Lido. All of Ethereum will be transferred to the Beacon Chain after the fusion. Hence, it might pose a systemic risk to the Merge.
According to Danny Ryan, a researcher at the Ethereum Foundation, Lido's dominating staking position could threaten the Ethereum network's decentralised design and encourage attacks.