Discover more from Token Dispatch
Your daily new frontier-tech dispatch on blockchain and artificial intelligence. Handpicked and crafted with love by human bots 🤟
Over 12,000 subscribers
Bankrupt crypto lender Genesis owes $900M to crypto exchange Gemini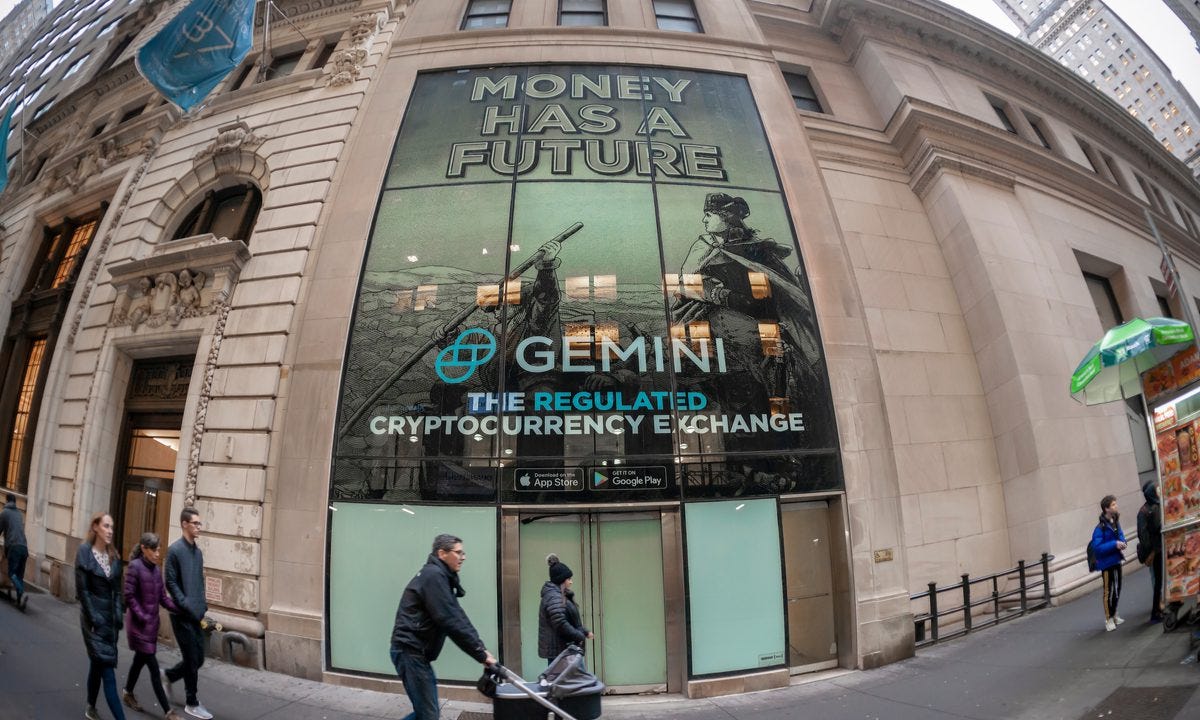 Genesis and its parent company, Digital Currency Group (DCG), allegedly owe $900 million to Gemini's clients, and Gemini is working as part of a creditors' committee to get its fund back.
Let's see what happened:
Crypto exchange Gemini operates a product called Gemini Earn in partnership with Genesis, offering investors the opportunity to earn between 0.45% and 8% in interest by lending out their crypto, including Bitcoin and stablecoins. Users were assured by the exchange that all funds held are backed 1:1.
The FTX collapse was not kind to The Gemini Earn service.
Genesis had at least $175 million exposure to FTX through its derivatives trading business.
On Nov. 16, Genesis informed users that they had temporarily suspended withdrawals citing "unprecedented market turmoil." Gemini Earn also started experiencing issues with deposits.
And, with their Earn programme partner suspending withdrawals, Gemini may also be in trouble. According to some reports, DCG now owes Genesis $1.7 billion out of its total outstanding debts of $2 billion.
And now, the product remains unavailable while all other Gemini services, including its exchange, Gemini credit card, and Gemini Staking, are still fully operational and operating as usual.
However, the exchange has assured its users that it is attempting to recoup its funds.
Genesis is discussing prospective financing alternatives with investment bank Moelis & Co. Earlier this month. It was revealed that the lender made an effort to raise $1 billion to avoid the "liquidity bottleneck" that compelled it to restrict withdrawals.
The ETHIndia hackathon wrapped up on a high note
ETHIndia 2022 is the largest Web3 & Ethereum Hackathon, with 2000+ attendees from 30+ countries building 459 projects. The event, which took place from December 2nd to December 4th, was organised by Ethereum India, a non-profit organisation intended to promote the use of Ethereum technology across the country.
In the event held in Bangalore, a bunch of builders and entrepreneurs from around the globe gathered around with the goal of building decentralised applications for the future and making Web3 bigger and better. They networked with industry experts, shared knowledge and built solid connections.
The hackathon was open to everyone, and participants received prizes for their initiatives, with the top ideas being showcased at the Ethereum India Conference.
The programme aimed to give developers the opportunity to create innovative blockchain-based solutions to real-world problems.
Furthermore, it wanted to enable accelerated innovation in web3 by supporting new ideas, products, services, solutions, business models, and even policies.
TIMEX Launches $2,500 Bored Ape Watches and Matching NFTs
Soon, Bored Ape Yacht Club NFT owners will be able to wear their PFPs on their wrists in a custom TIMEX watch.
500 watches with prominent displays of the owner's ape or mutant will be made available thanks to a partnership between TIMEX and the Bored Ape Yacht Club group. Customers who purchase the watch can personalise it with a selection of cases, straps, and etchings.
Timepiece Forge Pass NFTs, which can currently be purchased for 2 ETH, or around $2,500, went on sale today. On the TIMEX website, Forge Pass owners can create their watch starting in the middle of December.
An NFT separate from the Forge Pass NFT will be sent with each physical watch and will be an exact digital replica of the physical version.
"Timex is joining Web3 by keeping innovation and community at the forefront," said the CEO of Timex Group's international marketing and creative services Shari Fabiani
After just last month's debut of a marketing challenge in the famous video game Fortnite, Timex has dubbed itself the "timekeepers of the metaverse."