Discover more from Token Dispatch
Your daily new frontier-tech dispatch on blockchain and artificial intelligence. Handpicked and crafted with love by human bots 🤟
Over 12,000 subscribers
Banks are adopting crypto - Switzerland's SEBA Bank Launches ETH Staking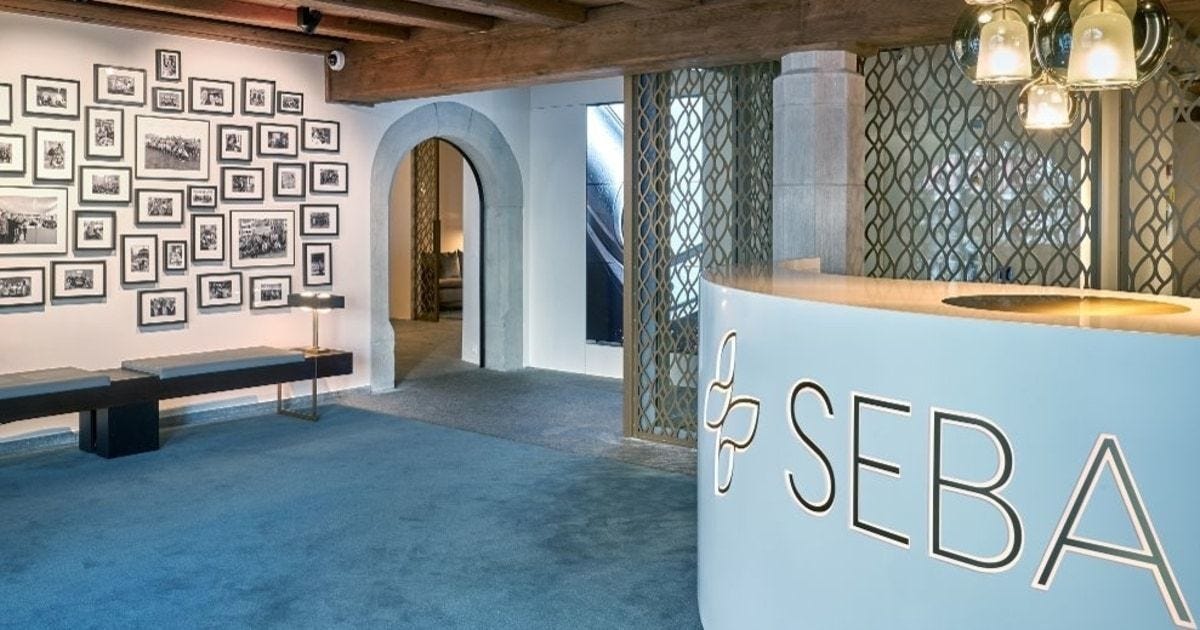 Switzerland's SEBA Bank has announced the launch of Ethereum (ETH) staking services, an institutional-grade offering that will enable clients to earn staking rewards on Ethereum, the second largest cryptocurrency by market cap.
According to its press release, its Ethereum staking services will cater to growing demand from institutions to manage a range of digital asset yield use cases from staking to decentralized finance (DeFi). The bank also intends to provide a staking management platform with a fully integrated institutional-grade solution for generating rewards from investments on Proof-of-Stake (PoS) crypto networks.
With the emergence of newer projects on Eth and the astounding interest of institutions and retail investors in the protocol, more and more players seem to participate and take a share of this pie.
Recently, Ethermine, the world's largest Ethereum mining pool, announced the launch of a staking pool service for users as Ethereum prepares to switch from Proof-of-Work (PoW) into a Proof-of-Stake network. The Ethermine Staking service will allow users to lock up a minimum of 0.1 ETH, which is roughly $159. However, solo staking requires an immense amount of ETH (at least 32 ETH or $51K).
Interestingly, in 2021, SEBA was included in the list compiled by Swiss CV VC of the unicorns of the crypto industry.
Some experts are of the opinion that staking on Ethereum 2.0 might result in a loss of funds, including slashing, and the possibility that the network will somehow fail to launch fully.
Taiwan Approves 24 Crypto Platforms, Including WOO Network, for AML Compliance
The Financial Supervisory Commission (FSC) of the Banking Bureau of Taiwan has released a list of 24 registered virtual asset providers, or VASPs, with WOO network being the sole foreign applicant on the list.
Taiwan's financial industry has been heavily regulated for many years since the country is wary about cash inflows tied to money laundering. However, in an effort to promote financial innovation and establish Taiwan as a fin-tech powerhouse, the government has recently loosened its regulations.
"This is an important milestone for us as many foreign-owned firms are seeking to serve the Chinese-speaking market who are looking to diversify their portfolios," said Jack Tan, founder and CEO of WOO Network, in a press release shared with CoinDesk.
Users in Taiwan can only access crypto trading services if the exchanges have been responsible for carrying out the regulations after successfully registering with the FSC.
Chicago Bulls to release NFT artwork with its Iconic logo
Later this month, the Chicago Bulls will unveil a new NFT collection with "1-of-1" artworks created by several well-known artists who were assigned with reinterpreting the National Basketball Association team's distinctive logo.
Since the team was established in 1966, the logo, which features a red charging bull's face with black and white accents, hasn't seen any substantial changes. The collection invited NFT artists and designers like Bobby Hundreds, Deadfellaz, and Ghxsts to reimagine it.
Through Coinbase's NFT platform, an auction for the collection, dubbed "The Aurochs," will begin with a bid of 0.2 ETH or around $320 from September 22.
40% of the collection's proceeds will go to artists, while 40% will be given to the Bulls. The remaining 10% will go to a Chicago-based nonprofit, and The NBA will keep 10% of the proceeds.