Discover more from Token Dispatch
Your daily new frontier-tech dispatch on blockchain and artificial intelligence. Handpicked and crafted with love by human bots 🤟
Over 12,000 subscribers
Binance registers in New Zealand, opens local office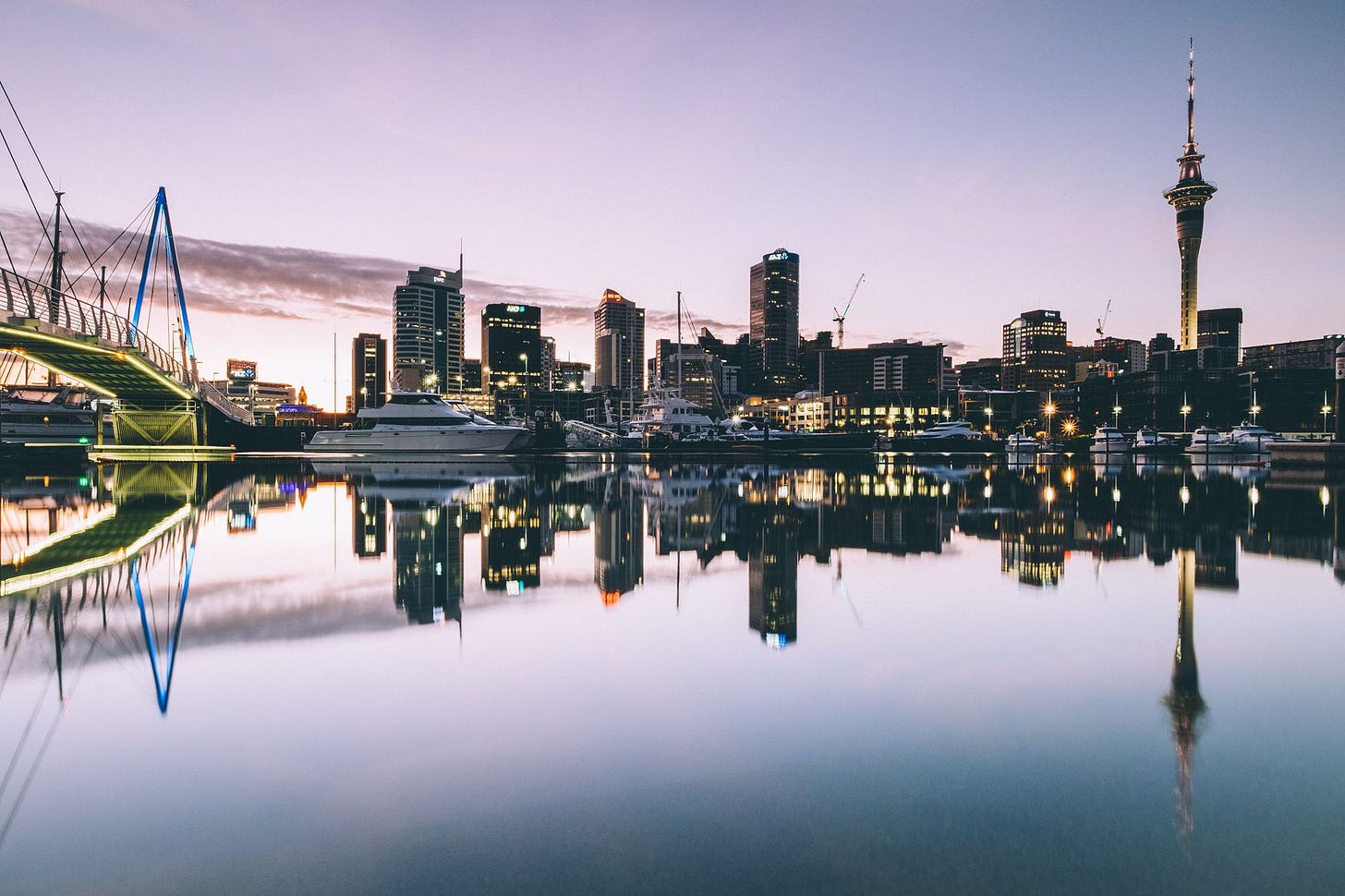 Because of its unwavering global expansion, Binance has become a target for some regulators. Even the Netherlands recently fined Binance $3 million for alleged illegal operations. But Changpeng Zhao is not the person who gives up.
According to an emailed announcement, Binance has registered as a financial service provider in New Zealand and launched Binance New Zealand, following similar recent moves toward global expansion in France, Italy, and Spain, among others.
Binance has registered with the Ministry of Business, Innovation, and Employment in New Zealand (MBIE). This also allows it to proceed with the establishment of a local office.
This means, NFTs, spot trading, and staking are now readily accessible to Kiwis. Its local website is now live for New Zealand residents.
"We see New Zealand as a bit of a pioneer, so from that perspective, I think there's a lot to be learned here with our local team working with Kiwis to envisage the future of currency, transactions and the web." Says Binance founder Changpeng Zhao
New Zealand, with a population of about 5.1 million people, is a smaller market than its neighbour Australia, where an estimated 4.2 million people own cryptocurrency.
New Zealand's central bank announced last year that it would hold public consultations on topics such as bitcoin, stablecoins, and central bank digital currencies (CBDCs).
Binance has made significant hires, including a senior vice president of compliance from competitor Kraken, and formed a board to advise it on regulatory and political matters in response to growing regulations.
Telefónica Launches Payments Pilot
Spain's largest telecom corporation, Telefónica, has invested $29 million in crypto exchange Bit2Me. Additionally, Telefónica will begin testing cryptocurrency payments on its online marketplace. Bit2Me is purportedly in charge of the technology's development.
Payments will only be accepted for up to $500 worth of products, such as televisions and cell phones, but the company says there are currently no plans to allow clients to pay their phone bills with crypto.
Crypto in Spain? Spain has not adopted cryptocurrencies to the same extent as nations like the United States. The government has been warily scrutinizing cryptocurrencies, and in January, its watchdog issued explicit regulations regarding crypto advertising but moves like this might increase the crypto's adoption in the country.
Warner Music Group Launches Partnership with OpenSea
The massive record label giant Warner Music Group (WSG) declared that it would collaborate with NFT marketplace OpenSea to boost the expansion of its musicians into Web3.
The partnership will enable early access to OpenSea's recently disclosed functionality, which allows artists to create their own NFT collections and limited-edition projects on their customizable and dedicated drop pages.
"For artists and musicians, NFTs represent a new medium and a mechanism to build community, engage directly with fans, and express themselves across borders and languages," Shiva Rajaraman, vice president of product, OpenSea, said.
And Alsoo 🎶: Warner Records UK and Web3.0 firm Probably Nothing are currently working together to build the first collection of music NFTs called NFT Label Passes.
Pass holders will get access to 'Probably A Label's ' upcoming music releases, the ability to create and invest in community-generated, IP-backed virtual musicians, and attend live events like meet-and-greets and meals with music executives.