Discover more from Token Dispatch
Your daily new frontier-tech dispatch on blockchain and artificial intelligence. Handpicked and crafted with love by human bots 🤟
Over 12,000 subscribers
KPMG adds Bitcoin to its treasury and funds hacked on Bitfinex exchange recovered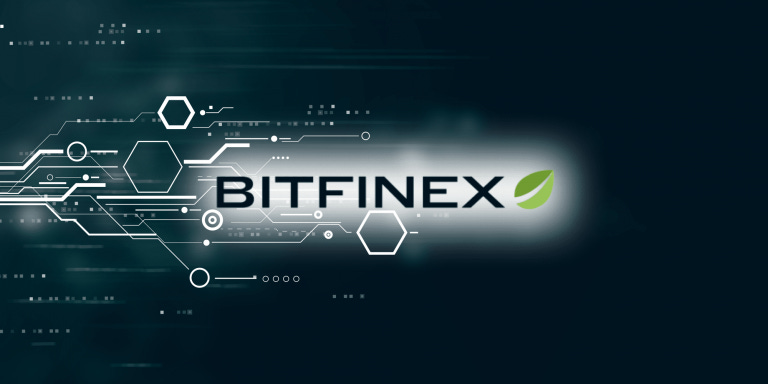 Cryptocurrency is highly renowned for its transparency, but it is also well known for cyber-criminals bypassing security walls and exploiting platforms. Major cryptocurrency exchanges such as KuCoin, Upbit, and Binance have all been attacked by hackers at some point.
One of the biggest crypto hacks in history had come to a dramatic climax past days when the US officials seized $3.6 million in bitcoin stolen in the 2016 hack.
Bitfinex is a Hong Kong-based cryptocurrency exchange that was created in 2012. It is owned by iFinex Inc., the same corporation that created the Tether stablecoin. In 2016, hackers broke into the crypto exchange and stole coins worth more than $60 million.
Following the incident, Bitfinex was able to trace some funds and give refunds to consumers in the form of equity. In 2021, it was revealed that the stolen coins had been transferred from one wallet to another. It was believed that the attackers were aiming to profit from the soaring prices of bitcoin that year.
After the hackers were arrested Tuesday morning in Manhattan, New York, Bitfinex's unused leo token, which trades under LEO, dominated with a 51% increase, its market capitalization stood at roughly $7.2 billion, according to reports.
LEO was trading at $7.19 in the European afternoon hours, rising from a low of $4.98 on Tuesday. LEO reached an all-time high of $8.16 in early Asian trading hours but has since declined 11.6 %, according to CoinGecko data.
The hack recovery spurred crypto community responses, as many didn't expect the funds to be recovered after the long gap of five years. Prominent personalities like Emin Gun Sirer has praised the authorities for recovering the funds. Binance CEO Changpeng Zhao and Crypto banter host Ran Neuner, the founder of Crypto Pragmatist Jack Niewold, reacted to the incident.
US recovers $3.6 billion from the 2016 Bitfinex hack
The US Justice Department officially confirmed on Tuesday that it had seized more than $3.6 billion in bitcoin tied to the 2016 breach of the cryptocurrency exchange Bitfinex. Ilya Lichtenstein, 34, and his wife Heather Morgan, 31, were detained for allegedly conspiring to launder cryptocurrency stolen in the incident. According to a press release from the US Department of Justice, the duo will appear in court in New York at 3:00 p.m. ET. The duo is well-known on social media, where Lichtenstein also goes by the nickname Dutch. Morgan is a journalist who has written for Forbes and a rapper who goes by the stage name Razzlekhan.
In the attack, 120,000 BTC were stolen, which was worth roughly $60 million at the time and represented nearly one-sixth of the overall trading volume. The total quantity of bitcoin stolen is worth $4.5 billion at today's values, yet the DOJ only seized roughly 94,000 BTC worth $3.6 billion. The DOJ announcement claims the two conspired to launder these funds and implies but does not claim that they were the initial hackers.
In a statement issued Tuesday, the Bitfinex exchange stated that it still expects to purchase back and burn the tokens if the money is refunded.
"After the execution of court-authorized search warrants of online accounts controlled by Lichtenstein and Morgan, special agents obtained access to files within an online account controlled by Lichtenstein," the press release said.
KPMG Canada Adds Bitcoin and Ethereum to Its Treasury
The accounting giant is the latest big company to buy cryptocurrency.
The move is the latest in a rising trend of huge institutional players, including MicroStrategy, Square, and Tesla, to add cryptocurrencies to their balance sheets. KPMG Canada said that it had made direct investments in Bitcoin and Ethereum, the two most valuable cryptocurrencies by market capitalization. KPMG is a British-Dutch multinational and one of the "big four" accounting organizations, including PricewaterhouseCoopers, Deloitte, and Ernst & Young.
The firm stated that "belief that institutional adoption of crypto assets and blockchain technology will continue to grow and become a regular part of the asset mix."
KPMG did not disclose the money they invested but did state they purchased carbon offsets to ensure a net-zero carbon transaction. MicroStrategy, a software company, started the trend in August 2020, when it bought $250 million worth of Bitcoin. According to Bitcoin Treasuries statistics, it has continued to buy Bitcoin since then and now holds $5.5 billion in the most prominent digital asset. Other companies, such as Square, a payments company, and Tesla, an electric car company, have followed suit. They currently have $355 million and $1.9 billion in their respective bank accounts.
"We've invested in a strong crypto assets practice, and we will continue to enhance and build on our capabilities across Decentralized Finance (DeFi), Non-Fungible Tokens (NFTs) and the Metaverse, to name a few; we expect to see a lot of growth in these areas in the years to come," said Kareem Sadek, KPMG Canada's advisory partner.
Ubisoft Bringing Rabbids to The Sandbox Ethereum Metaverse Game
In our previous dispatch, we have discussed how gaming companies are lining up in building their metaverse's. Ubisoft is now back in the news with progress. The world's largest video game publisher has announced a partnership with The Sandbox, which will see the business bring its well-known game franchises to the Ethereum-based metaverse game environment.
In The Sandbox's shared online environment, Ubisoft will have its LAND tract, which it may modify and monetize as it sees fit. The Rabbids series will kick off the publisher's interactive environment in The Sandbox, with blocky recreations of the silly, rabbit-like extraterrestrial critters that users may employ in the game's VoxEdit and Game Maker tools.
Other IPs from the publisher's extensive collection of popular gaming franchises will also be included. Assassin's Creed, Just Dance, Far Cry, and Tom Clancy's Rainbow Six are among Ubisoft's most popular video game franchises; however, the company hasn't revealed which other IPs will be included in The Sandbox.
To those who are not aware of the Sandbox, it is an online metaverse game in which players can buy LAND plots sold as NFT assets. Users may create interactive experiences on top of the digital land and even monetize it by charging for access to games and venues or renting out their land to other builders.
"We're pleased to see a company such as Ubisoft embrace the values of decentralization and let fans play with the Rabbids in novel experiences owned by their creators. The moment aligns with our mission to build the open metaverse, where everyone is welcome." said The Sandbox co-founder and COO Sebastien Borget.
Stay informed in just 5 minutes
Get a daily email that makes reading crypto news informative. Have fun keeping up and getting smarter.
The dispatch is sent in time zones at 8:30 am. Choose your preferenceEastern Time Zone (UTC-05:00)USTISTGMTSST
Subscribe
​