Discover more from Token Dispatch
Your daily new frontier-tech dispatch on blockchain and artificial intelligence. Handpicked and crafted with love by human bots 🤟
Over 12,000 subscribers
Solana was down for the 7th time, read on to know why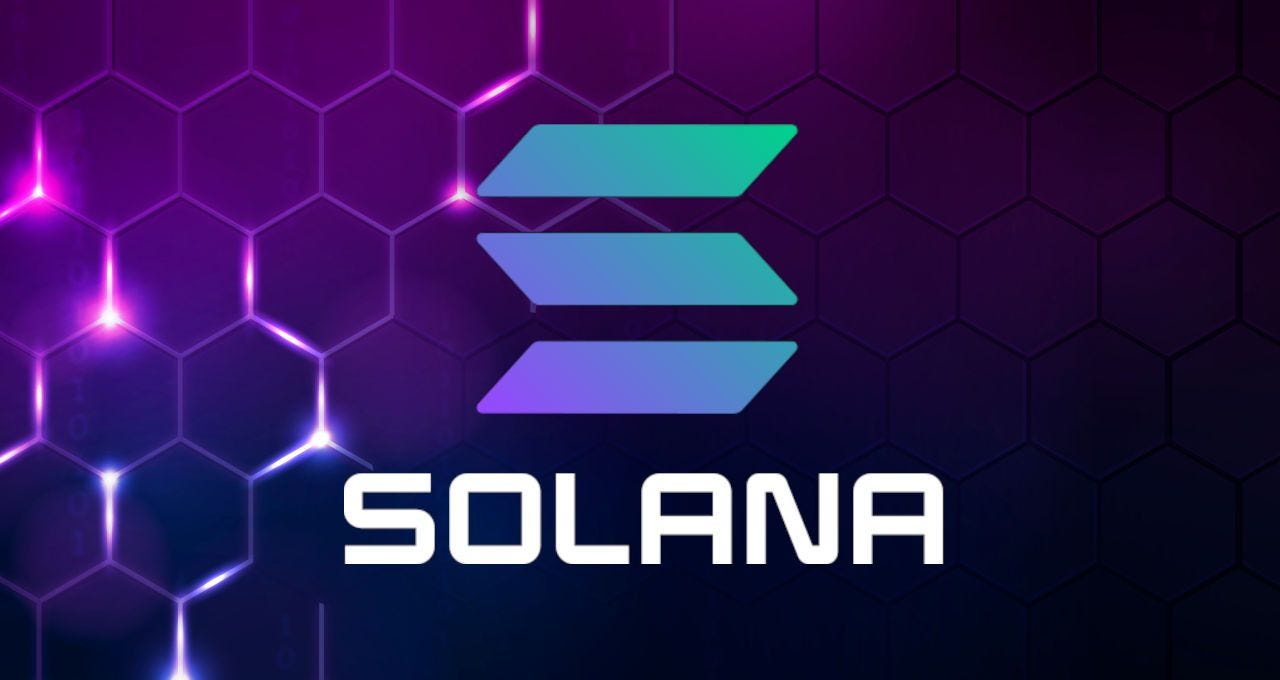 The scalability of public blockchains has recently been a major topic of debate. It has always been a major concern for those involved in the blockchain community. As the technology is becoming more mainstream, networks are rapidly filling up with millions of users.
There is only a limited amount of bandwidth available to handle the transactions taking place. Furthermore, each transaction must be validated by checking the records, requiring a certain amount of storage space. This causes processing issues, which sometimes slows everything down and causes the network to crash for hours.
The Solana blockchain, which is often referred to as the "Ethereum killer," appears to pose a challenge to the Ethereum network in terms of transaction costs and a lower environmental impact. However, it appears that the network is succumbing to the problem more frequently than expected. Over the weekend, the platform suffered a partial outage for the seventh time in 2022.
Between January 6-and 12, 2022, the network was plagued with problems causing partial outages for between 8 and 18 hours.
Later that month, between the 21st and 22nd of the month, over 29 hours of downtime was recorded, with excessive duplicate transactions causing network congestion and outages on the blockchain.
In September 2021, Solana experienced a major outage that knocked the network offline for over 17 hours. That outage, according to Solana, was caused by a distributed denial-of-service (DDoS) attack on an initial decentralized exchange (DEX) offering, with bots spamming the network at 400,000 per second.
Now, Solana is experiencing an outage as bots infiltrate the network for the seventh time. Bots associated with a new Solana-based NFT project caused a seven-hour network outage on Saturday. During that time, the network generated no new blocks.
According to developer documents, Solana processes an average of 2,700 transactions per second (tps), with a peak of over 710,000 tps on a standard network.
However, on Saturday night, millions of transactions flooded the network each second. According to the developers, this caused network validators – or entities that process transactions on and support the network – to run out of memory and crash.
While attempting to clear transactions in other abandoned blocks, validators ran out of memory. The total number of forks that validators had to evaluate exceeded their ability to do so automatically, necessitating manual intervention to resolve the issue.
Most of these transactions came via Metaplex, a popular application used by Solana NFT projects to launch collections called Candy Machine. In response, Metaplex is instituting a 0.01 SOL fee for the first time to prevent bots from effectively spamming the network with invalid transactions during minting attempts.
Validators were unable to successfully restart the leading network until seven hours later, at 3:00 a.m. UTC on Sunday.
The outage caused the price of SOL, the blockchain's native coin, to fall by nearly 7% to $84, though prices have since recovered to just over $89.
Major or minor, the Solana blockchain has now had 11 such incidents in the first four months of the year. It has also sparked the ire of crypto watchers, as outages like this cause transaction to halt.
Square Enix Sells Off Tomb Raider and Three Studios to Fund NFT Games
Square Enix has long been a vocal supporter of blockchain and NFT-based games in the gaming industry, and now it's proving it with its actions. Today, the Japanese company revealed that it would sell studios and important franchises, including Tomb Raider, to help fund new business ventures, including blockchain.
Square Enix has agreed to pay Embracer Group $300 million for Tomb Raider, Deus Ex, Legacy of Kain, Thief, and game developers Crystal Dynamics, Eidos-Montréal, and Square Enix Montréal. In total, roughly 1,100 people are employed by the three studios.
In its press release, Square Enix pinned the sale to a need to "[adapt] to the changes underway in the global business environment by establishing a more efficient allocation of resources." It is also explicitly called the "launch of new businesses," with blockchain listed alongside technology such as A.I. and cloud computing.
Embracer Group will also acquire the rights to more than 50 previous Square Enix games. The Swedish publisher was founded in 2011 and rose to prominence due to a succession of prior acquisitions, including Borderlands creator Gearbox Entertainment and Dark Horse Comics. Square Enix first entered the crypto gaming space in 2020, spearheading a $2 million fundraising round for The Sandbox, an Ethereum-based metaverse game. Square Enix announced intentions to put its legendary Dungeon Siege franchise into The Sandbox's gaming environment, which allows players to own virtual land plots sold through NFTs, just this past March.
Following a successful test run selling NFT trading cards based on the video game and anime property, the publisher announced plans to offer its own NFT collectibles and NFT-powered games in November. Square Enix is now the latest gaming studio embracing NFTs for fun and going all-in into the space.
Argentina's Largest Private Bank to Offer Bitcoin, Ethereum Trading
Banco Galicia, Argentina's largest private bank, is now offering four major cryptocurrencies to its customers: Bitcoin, Ethereum, USD Coin, and XRP.
Bitcoin is the most well-known and largest cryptocurrency by market capitalization. The second-largest cryptocurrency is Ethereum. USD Coin is a stablecoin, implying it is less volatile than Bitcoin and Ethereum, whose prices can swing dramatically. The asset is backed by actual money in the United States. Banco Galicia has also stated that more cryptocurrency choices may be added in the future.
"Banco Galicia launches a new and innovative service for its customers, offering the purchase, sale and custody of cryptocurrencies in a simple, secure and one-stop place," the bank said.
One of the reasons crypto is so prevalent in Argentina is that it has one of the world's highest inflation rates—year-on-year, it's currently over 50%, according to the country's central bank. Bitcoiners have long argued that the asset serves as an inflation hedge because the digital currencies' supply is limited to 21 million. Still, some analysts say that cryptocurrency is more closely linked to equities.