Discover more from Token Dispatch
Your daily new frontier-tech dispatch on blockchain and artificial intelligence. Handpicked and crafted with love by human bots 🤟
Over 12,000 subscribers
India taxes crypto, opening the flood gates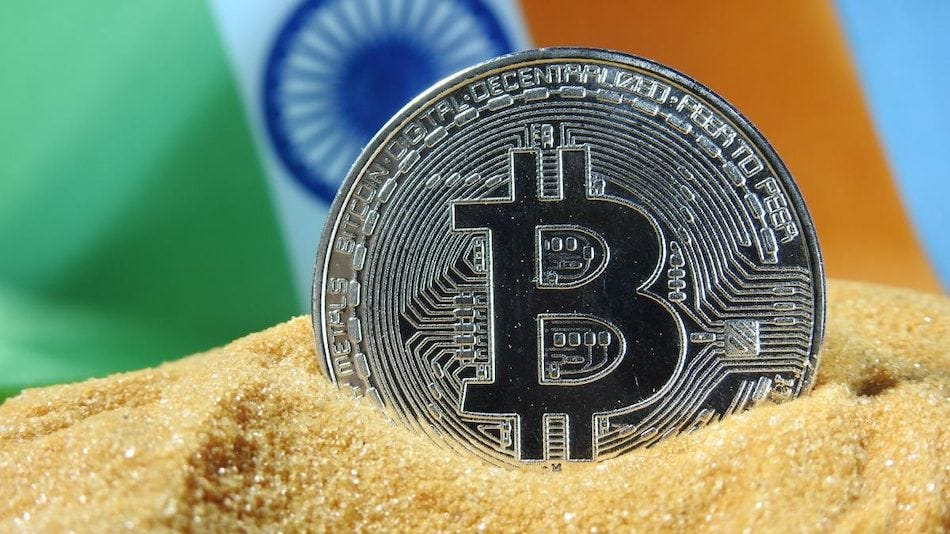 The crypto-community in India is in a great mood today! Crypto just became legal in the nation with strong regulations.
For a while now, many investors have worried that the Indian government might outlaw cryptocurrency altogether. But, budget 2022 had big news for the Indian crypto industry.
Cut to the chase, Indian Finance Minister Nirmala Sitharaman declared a 30% tax on any income earned from the transfer of virtual digital assets. Moreover, she stated that the central bank digital currency (CBDC) would likely be issued in 2022-23. Definitely a break in the clouds for those who were expecting the ban announcement.
The lack of restrictions is what has made cryptocurrency a divisive topic. The taxation of virtual decision assets, the introduction of CBDC and the favourable crypto regulations would accelerate India's digitalization.
Crypto-positive highlights
Any income derived from the transfer of any virtual asset will be taxed at a rate of 30%.

There will be no allowances for deductions or offsets. Losses will not be carried through into subsequent assessment years.

India's digital currency based on Blockchain technology
will be launched by next year.

Digital asset gifts are included in the definition of "property" and will be taxed in the hands of the recipient.
How does the Digital Rupee work?
Cryptocurrencies are independent digital currencies that run without predetermined value or backing, such as Bitcoin (BTC) or Ethereum (ETH). In contrast, CBDC has the support of central banks.
With this initiative, India joins the club of countries like China, the Bahamas, Sweden, South Korea and the European Union, who are piloting their currency systems through CBDC.
In a survey released in January 2020, the Bank for International Settlements (BIS) asked 66 central banks whether they are working on a CBDC; 80% of the central banks said they are exploring the idea, while 10% are "imminently close" to launching a CBDC for the general public.
Also, most countries see CBDC as a supplementary form of money and not a currency that will replace the existing infrastructure.
The future looks bright. Doesn't it?
Let's have a look at the major headlines now:
Crypto Exchange FTX Now Valued at $32 Billion With $400 Million fundraise
FTX, a cryptocurrency exchange, announced today that it has raised a $400 million Series C funding round, valuing the company at $32 billion. FTX has now raised over $1.8 billion in the last six months, boosting its valuation by 77 percent. FTX founder and CEO Sam Bankman-Fried stated that the Series C funds might fund mergers and acquisitions. Since the October raise, the company's user base has increased by 60%, with daily trade volume rising by 40% to almost $14 billion.
Shopify CEO joins Coinbase as a Board of Director 👀
Tobias Lütke, the CEO of eCommerce behemoth Shopify, will join Coinbase's board of directors. Coinbase CEO Brian Armstrong praised Lütke's early support for cryptocurrencies in a blog post, suggesting that Ottawa-based Shopify might play a significant strategic role in the coin's future. The addition of Shopify's CEO to Coinbase's board of directors may indicate the growing importance of cryptocurrency in everyday business.
White House reportedly preparing executive order on crypto
Like India, in the next few weeks, Joe Biden's White House is anticipated to publish an executive order outlining the U.S. government's plans for digital assets. The executive order would be released in a national security memorandum, according to a source "familiar with the White House's strategy." Biden's memorandum would designate some government institutions to research crypto, stablecoins, and nonfungible tokens to build a workable regulatory framework.
For some excellent commentary on the impact of the Budget announcement on cryptocurrency in India, please check out some interesting takes here, here and here (tell Satish we sent you ;).
P.S. This weekend, Nameet is launching a new newsletter that covers ALL THINGS NFTs - Sign up here?