Discover more from Token Dispatch
Your daily new frontier-tech dispatch on blockchain and artificial intelligence. Handpicked and crafted with love by human bots 🤟
Over 12,000 subscribers
China Releases Digital Yuan Wallet as it continues Bitcoin breakdown.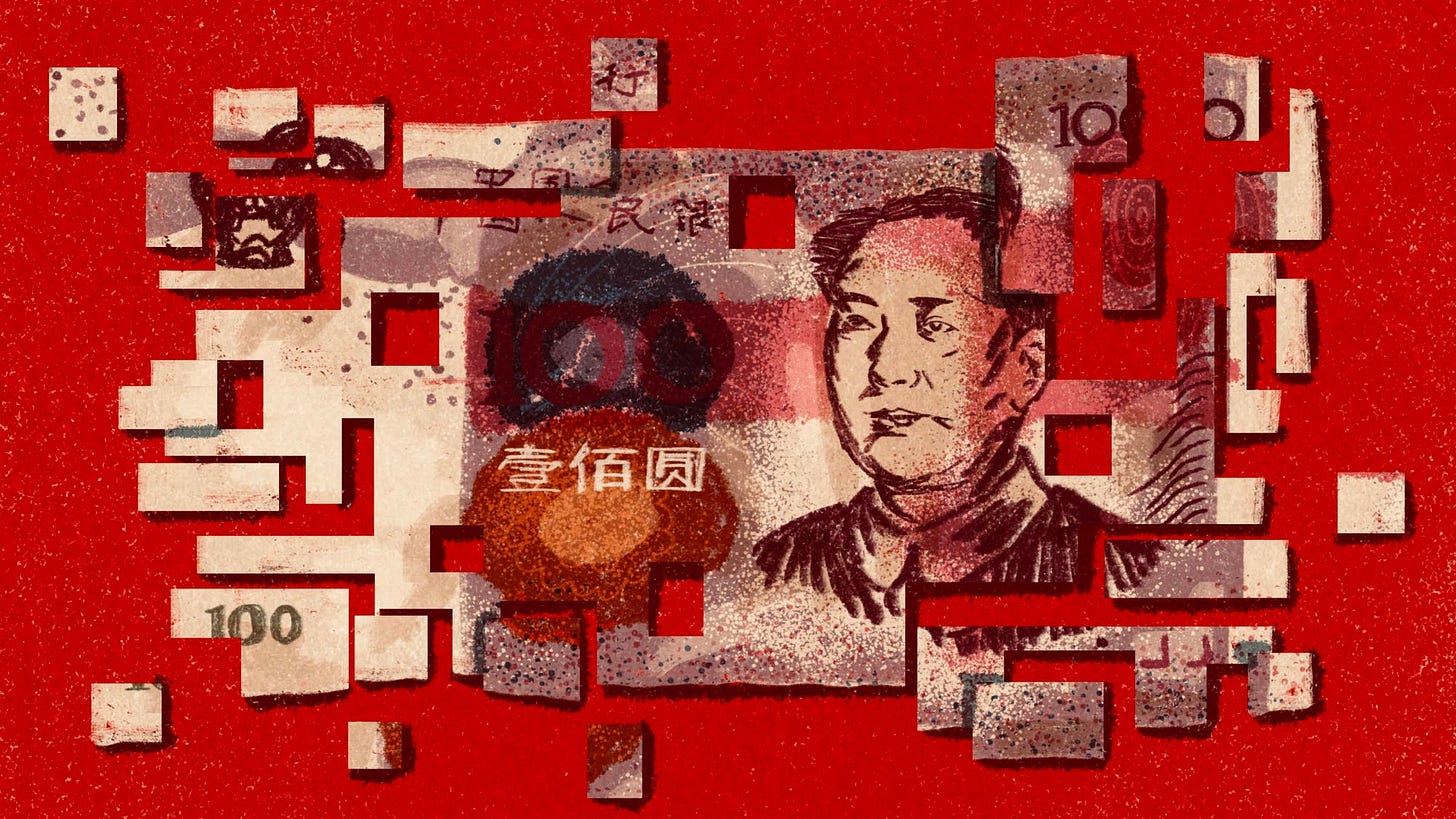 China dominated the Bitcoin mining sector at the start of 2021, minting more than half of all new BTC. Chinese Bitcoin mining had vanished by the middle of the year after the government outlawed the process. Meanwhile, it ramped up its plans for a central bank digital currency.
It is an electronic version of the yuan that will eventually replace bills and coins—and began testing the concept in various parts of the country.
China's Apple and Android app stores now have the government's e-CNY (electric Chinese yuan) wallet accessible for download. Like Shanghai and Shenzhen, citizens in the pilot cities can sign up for the trial version. Next month, foreigners will be permitted to use the app at the Winter Olympics activities.
Many governments are looking into central bank digital currencies (CBDCs), which are often backed by distributed ledgers like blockchains, to go paperless and improve security while cutting payment costs and speed. Jamaica has recently completed its CBDC pilot and Thailand is soon planning one.
By late October, the project's developer, the Digital Currency Research Institute, claimed that over 140 million citizens had established accounts. In contrast, Alipay has been a one-stop shop for financial, having almost 90 per cent of the country's citizens as users.
Government authorities have been organising digital yuan lotteries to encourage locals to use the network, distributing 30 million yuan ($4.7 million) to 150,000 inhabitants of Shenzhen and Suzhou.