Discover more from Token Dispatch
Your daily new frontier-tech dispatch on blockchain and artificial intelligence. Handpicked and crafted with love by human bots 🤟
Over 12,000 subscribers
Circle to launch its first euro-backed stablecoin EUROC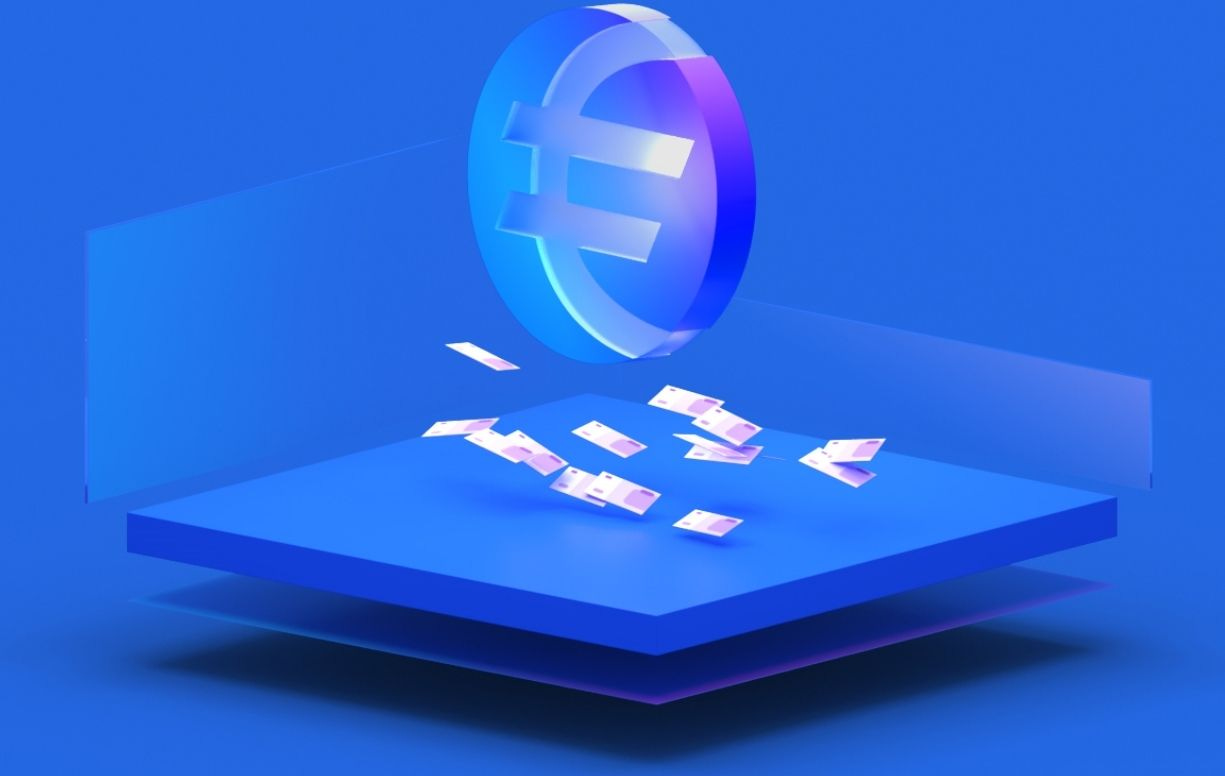 The US dollar is continuously at the forefront of the worldwide financial markets. Even in the crypto market, the huge majority of stablecoins, almost 98 percent, are pegged to the US dollar. The dominance of the greenback over other fiat currencies and the less stringent regulatory requirements are the apparent reasons why it is always considered the best choice for backing stablecoins. However, other alternatives are surfacing within the crypto landscape now.
Euro Coin, or EUROC, the first stablecoin that is pegged to euros, is all set to be available for trading on June 30. Circle Internet Financial, the company behind the dollar-pegged stablecoin USD Coin (USDC), announced today that it is all poised to launch a fully-reserved euro-pegged stablecoin from the United States.
The Euro Coin (EUROC) will be completely backed by euro-denominated reserves held in the custody of financial institutions operating within the regulatory boundaries of the United States. The euro-pegged stablecoin's initial custodian was listed as Silvergate Bank, a crypto-friendly financial institution.
Initially, the token will be available only on the Ethereum blockchain, but other networks are likely to follow later this year. There are only a few euro-backed stablecoins in existence at the moment, including EURt, issued by Tether, and EURS, from Malta-based Stasis.
The entire crypto world is still reeling from the Tether debacle, but the market is still in demand for secure and interoperable stablecoins. EUROC is a stablecoin that allows businesses to have more access to euro liquidity for payments, trading, lending, and borrowing. Euro Coin will be compatible with a wide range of ERC-20 wallets, protocols, and other blockchain services as an Ethereum ERC-20 standard coin.
Anchorage Digital, Binance.US, Bitstamp, Compound, Curve, CYBAVO, DFX, Fireblocks, FTX, Huobi Global, Ledger, MetaMask Institutional, and Uniswap Protocol are among the ecosystem leaders that will support Euro Coin on its launch.
According to CoinGecko data, Circle's USDC is currently the fourth-largest cryptocurrency, with a market worth of $54 billion. During the current upheaval, it has been a popular spot for cryptocurrency investors to move their funds.
The USD-pegged stablecoins are currently leading the way and will likely continue to do so for a long time. The long-awaited introduction of stable and liquid crypto alternatives, on the other hand, is reason to rejoice.
DeFi protocol Inverse Finance exploited for $1.2M
Inverse Finance, the decentralised lending platform, has been hacked yet again, this time losing $1.26 million. An attacker stole $15 million worth of crypto from Inverse Finance in a similar attack just over two months ago.
Exploiters appeared to have used a flash loan operation to trick the protocol and steal over 53 bitcoin worth $1.1 million and 10,000 tether (USDT).
PeckShield, a blockchain security and data analytics firm, revealed how the attacker used the loan platform to facilitate the hack, stating that the attack was most likely carried out by a bot.
The funds were transferred to the attackers' Uniswap wallet. To disguise the transaction's trail, a total of 1,000 ETH was transferred to Tornado Cash, leaving only 68 ETH in the wallet. Inverse Finance momentarily ceased borrowing transactions a few hours after the exploit was detected and confirmed it was examining the incident.
Nansen Launches Messaging App for Web3 Communities
Every new technological advancement changes the way humans connect and communicate. W web3 places a high value on communication, as it should. And we're all curious to see what Web3 messaging will look like? And what will compete with Discord's dominance?
Nansen, a blockchain analytics platform, has now launched an "end-to-end encrypted messaging app", allowing global crypto participants to communicate with one another while increasing developer accountability. A "crypto-native communications hub" for Web3 communities.
Nasen connect is a messaging app that allows users to log in with a cryptocurrency wallet and then join groups based on their crypto holdings and which NFTs they own.
Subscribers to Nansen and holders of certain NFTs, such as those from the Bored Ape Yacht Club (BAYC), Azuki, Clonex, Doodles, and Moonbirds, will be allowed to join the company at first.
The app is intended to be a "secure, crypto-native method for users and groups to explore the frontiers of Web 3 communication. While certain Web 2 platforms can be used to token-gate communities, they rely on plugins and are rife with problems," Paul Harwood, a Nansen product manager, said in a statement.