Discover more from Token Dispatch
Your daily new frontier-tech dispatch on blockchain and artificial intelligence. Handpicked and crafted with love by human bots 🤟
Over 12,000 subscribers
Coinbase joins the Fortune 500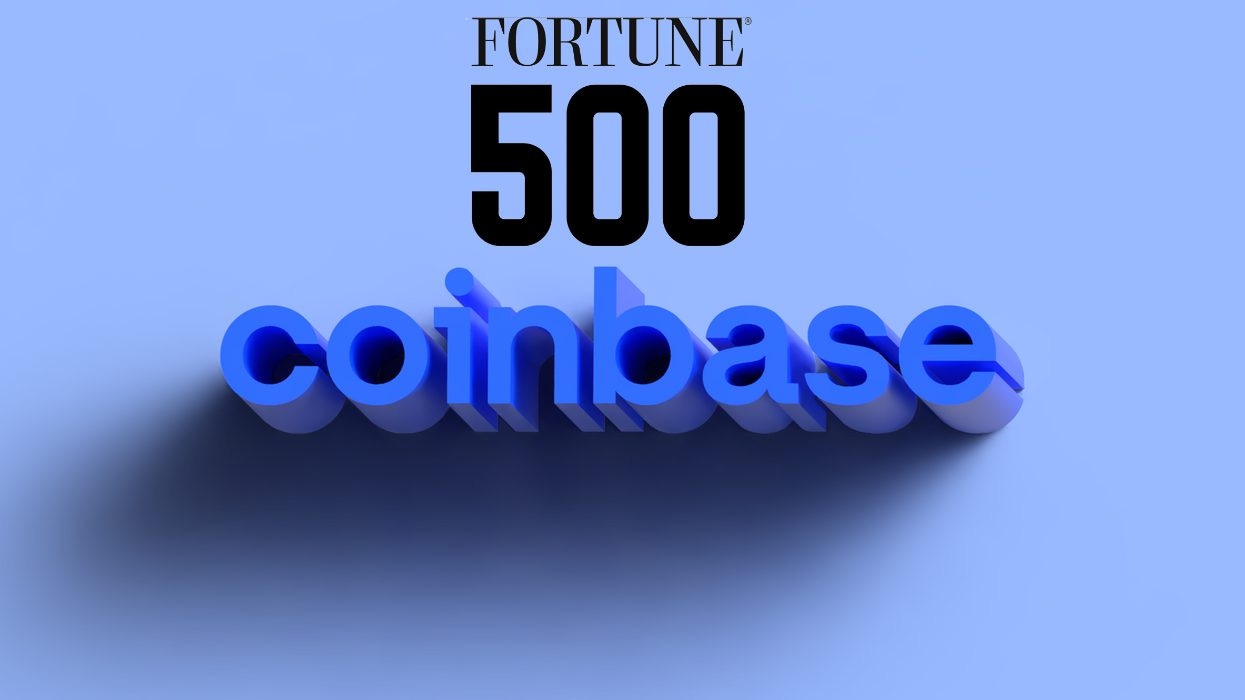 To get their names listed on the Fortune 500 is a pretty big deal for companies all around the world. Coinbase, the largest cryptocurrency exchange platform in the United States, has finally made it to the list and is the first cryptocurrency company to join the ranks of Fortune's most prestigious companies.
Coinbase, like the rest of the crypto world, has been going through a rough patch in recent weeks. But thankfully,  Fortune has ranked companies for its 2022 list based on their 2021 revenues. The majority of Coinbase's revenue is generated by trading fees. On Monday, the exchange announced a $7.8 billion profit for 2021 and ranked 437th on the Fortune 500 list.
Fortune Media revealed that the revenue threshold for the 2022 Fortune 500 list was $6.4 billion, a 19% increase over last year's limit. And since Coinbase's revenue in 2021 is $7.8 billion, things worked out.
Coinbase drew a lot of attention when it went public in 2021, just over a decade after its launch. On its first day, Coinbase was valued at approximately $61 billion. Despite its focus on cryptocurrency trading, Coinbase has been attempting to rebalance and diversify, including the launch of its own NFT marketplace in May, which currently has over 2,900 active users.
Fortune editor-in-chief Alyson Shontell singled out the exchange as one of "several pandemic winners" that "thrived under the freakish circumstances of COVID" and flourished thereafter.
2022 didn't treat the exchange very well. Coinbase reported a $430 million net loss in the first quarter, or $1.98 per share, due to declining sales and active users. Analysts expected a profit of 8 cents per share. Revenue fell as trading volumes fell, and active monthly users fell 19% from the previous quarter. Shares have lost more than half their value in the last week alone. Stock is trading near all-time lows at $66. They fell as low as $40 earlier this month, a drop of 88% from their debut price of over $328.
This downturn appears to have forced cryptocurrency exchange Coinbase to postpone plans to triple its headcount this year. On May 17, the company announced a hiring freeze to "ensure we're best positioned to succeed during and after the current market downturn."
"Heading into this year, we planned to triple the size of the company. Given current market conditions, we feel it's prudent to slow hiring and reassess our headcount needs against our highest-priority business goals," Coinbase's president and chief operating officer, Emilie Choi said.
However, this was clearly the best occasion for Coinbase to receive some positive news.
South Korean crypto exchanges to face closer supervision following Terra collapse.
Following the collapse of the Terra stablecoin and its sister token LUNA, which affected hundreds of thousands of investors, South Korean financial regulators will increase supervision of local crypto exchanges and create legislative safeguards in the industry, according to The Korea Times. If you are curious to know more about the backstory, do read our breakdown here.
Upbit, Bithumb, Coinone, Korbit, and Gopax were among the top five local crypto exchanges represented at the two-day meeting, including the Financial Services Commission Vice Chairman Kim So-young and other government officials.
"We need to make exchanges play their proper role, and toward that end, it is crucial for watchdogs to supervise them thoroughly," Rep. Sung Il-jong of the ruling People Power Party said during a National Assembly emergency meeting
Terra's UST stablecoin, which relied on an algorithm to keep a dollar peg, crashed earlier this month, causing havoc in the crypto markets. According to reports, almost 280,000 Korean investors were affected by the historic meltdown of stablecoins. High transaction fees and trading volumes, according to Chang-Hyeon, incentivized platforms to keep the UST and LUNA trades available despite evident customer hazards.
According to Newspim, South Korean police have ordered that any monies related to the Luna Foundation Guard (LFG), the Terra ecosystem's non-profit organization, be frozen. However, this request is not legally binding, and each exchange can decide how to respond on its own.
MetaKings raises $15M to launch web 3 strategy game blocklords.
MetaKings, a Web 3 gaming studio, has raised $15 million in a seed round led by Makers Fund and Bitkraft Ventures. The money will go toward game development and a marketing campaign for the studio's first game, Blocklords, which will be released next year, a medieval-themed massively multiplayer online (MMO).
Blocklords' gameplay was influenced by games like Total War, Age of Empires, Civilization, and Crusader Kings, according to MetaKing co-founder and CEO David Johansson.
"What we're trying to do is have the first MMO grand strategy game with features from turn-based strategy and also real-time strategy," Johansson said.
Real-time battles, fantasy narratives, and a deep lineage system merge in Blocklords. Players control non-fungible token (NFT) Hero characters who can learn new talents, trade, fight and establish a dynasty through marriages and births.
"You're not going to be a powerful lord or lady or a powerful king or queen, but you'll be able to join up under another lord's banner, start up your little farm and start gathering resources that way," explained Johansson.
This summer, the first Hero mints will take place on Immutable X, the carbon-neutral layer 2 blockchain for NFTs. Blocklords, according to Johansson, will eventually have a multichain future. Following the NFT sale, Blocklords will be released as an early access game featuring farming and city-building elements. The battle features will be released, followed by the entire game in 2023.