Discover more from Token Dispatch
Your daily new frontier-tech dispatch on blockchain and artificial intelligence. Handpicked and crafted with love by human bots 🤟
Over 12,000 subscribers
Coinbase launches Web3 mobile DApp, DeFi wallet, and browser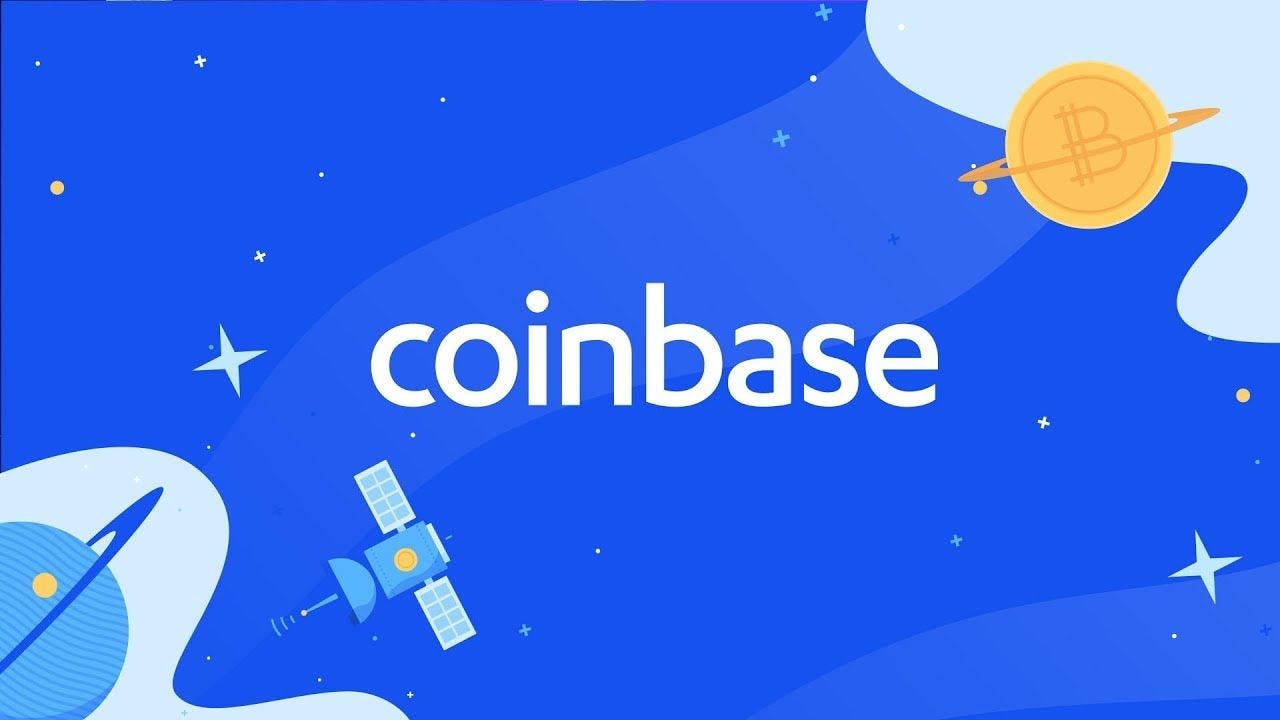 Coinbase is the most popular consumer-facing crypto exchange in the United States. Since its inception in 2012, the company has grown in popularity and become the on-ramp for mainstream crypto investors by positioning itself as a safe haven among crypto-asset exchanges.
Coinbase has now expanded its service offerings, with a special emphasis on Web3 integration. For a select group of its mobile app users, the crypto exchange has launched several Web3 products, including a decentralized app (DApp), decentralized finance (DeFi) wallet, and a browser. Users can now buy NFTs, trade them on decentralized exchanges, and borrow and lend them on various DeFi platforms.
According to Rishi Dean, Coinbase's Director of Product Management, eligible users will be able to begin trading on non-fungible token (NFT) marketplaces.
"Starting today, we'll roll out the ability for a small set of Coinbase app users to access Ethereum-based dapps directly from the Coinbase app," Dean said in a blog post.
Select users can now access DeFi and other Ethereum-based DApps via the Coinbase app. Ethereum based dapps include NFT marketplaces such as Coinbase NFT, Decentralized exchanges such as Sushiswap and Uniswap and even DeFi platforms such as Curve and Compound.
Decentralized applications (dApps) are digital applications or programmes that exist and run on a blockchain or peer-to-peer (P2P) computer network rather than a single computer. DApps exist outside of the authority and control of a single authority.
The new features will be powered by Coinbase's new dapp wallet and browser. In contrast to decentralized hot wallet apps like MetaMask, the Coinbase hot wallet will use a co-custodial setup. This means that the private key for the wallet will be stored by the company and can be personally stored by the user as well.
This dapp wallet is built with Multi-Party Computation (MPC) technology and can be recovered via Coinbase's live support if a user loses his device. The dapp wallet and dapp browsing feature is still in testing and has only been made available to a tiny proportion of Android users.
This is the second big announcement by the exchange this month. On May 4, Coinbase launched its NFT marketplace, which received only $75,000 in sales from 150 transactions.
Last week, Coinbase CEO Brian Armstrong stated that the company disabled its Unified Payments Interface (UPI) services just a few days after they were launched due to "informal pressure" from the Reserve Bank of India.
Coinbase's Q1 earnings report, on the other hand, shows that the exchange is struggling during the downturn, posting its first net loss since going public last year. Since Q1 2021, revenue has dropped 27% to $1.1 billion from $1.6 billion year-on-year, while monthly users have dropped from 11.4 million in Q4 2021 to 9.2 million. However, this major development is expected to change things for the exchange.
Japan's Nomura Said to Launch Crypto Unit With DeFi and NFTs on Menu
Nomura, a Japanese investment bank, is forming a subsidiary to provide access to digital assets to institutions. According to the article, the new entity will employ 100 people by the end of 2023 and will provide exposure to cryptocurrencies, decentralised financing (DeFi), and non-fungible tokens (NFTs).
Last week, Nomura and Cumberland DRW began trading bitcoin futures and options on the CME, joining competitors Goldman Sachs (GS) and JPMorgan (JPM) in allowing their clients access to crypto markets. In June 2020, Nomura became one of the first banks to look into crypto asset custody, entering the Komainu custody joint venture with fund manager CoinShares and custody specialist Ledger.
The announcement of Nomura's intentions, which have been in the works for four years, comes as the value of some of the world's most well-known cryptocurrencies plummets, raising fears about the entire crypto sector.
Despite the concerns, Nomura executives indicated that institutional clients' interest in digital assets was high and will continue to expand as the market for cryptocurrencies, NFTs, and other assets become more appealing to diversify more traditionally run portfolios.
In 2020, the Nomura Research Institute, the bank's economic consultancy arm, will create a crypto-asset index that will track the Japanese cryptocurrency industry.
Grayscale Launches European' Future of Finance' ETF Tracking Crypto Firms
The London Stock Exchange, Borsa Italiana, and Deutsche Börse Xetra will list Grayscale Investments' "Future of Finance" exchange-traded fund (ETF). ETFs are a popular investment vehicle that allows investors to purchase commodities or a basket of stocks for a minimal management charge.
The Grayscale Future of Finance UCITS ETF (GFOF) allows investors to bet on the performance of various enterprises significantly invested in the crypto economy with a single stock investment. The fund follows the performance of financial services companies "projected to be leaders of the growing digital economy," based on the Bloomberg Grayscale Future of Finance Index (BGFOF).
Stocks like Robinhood, PayPal, Block, Coinbase, and crypto mining and energy management companies like Argo Blockchain, Northern Data, and Canaan are among them.
"At Grayscale, we have long believed that the digital economy will be a major driver for the development and growth of the global economy," said David LaValle, Grayscale's global head of ETFs.
Grayscale is well recognised for its cryptocurrency investment products, mainly its flagship product, the Grayscale Bitcoin Trust (GBTC).GBTC has been suffering from a widening discount since February 2021, which hit historic lows below 30% this week.