Discover more from Token Dispatch
Your daily new frontier-tech dispatch on blockchain and artificial intelligence. Handpicked and crafted with love by human bots 🤟
Over 12,000 subscribers
Compound Goes Multi-Chain In New Update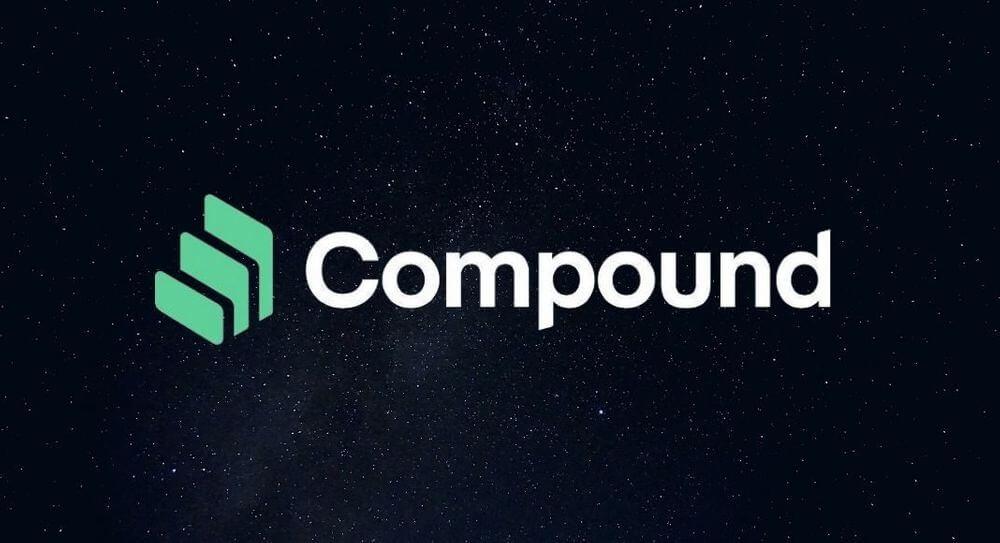 Compound Finance launched as Ethereum's first decentralized money market in September 2018, has published the code for its forthcoming third iteration, called Comet, on June 30. The protocol is taking a route to be deployed across any network compatible with the Ethereum Virtual Machine (EVM).
The protocol is designed to facilitate a single borrowable, interest-earning asset, with all other supported assets functioning as collateral. Comet's risk management and liquidation engine were also redesigned to bolster the protocol's safety while preserving liquidators' incentives.
Compound is the ninth-largest DeFi protocol, and its total value locked has skidded 78% since last May, to $2.7B, according to DeFi Llama. In May, it made crypto history when S&P rated its treasury.
Comet uses Chainlink directly for price oracles, among other new features, rather than a custom price feed. Supply and borrow models can be decoupled and operate independently. Compound said it would work with the community to finish auditing the new protocol over the coming weeks. Once the audit is complete, an initial release of Comet will be deployed on Ethereum.
Reddit to launch new NFT marketplace with Polygon
Reddit is introducing a brand-new NFT-based avatar marketplace today that enables you to pay a fixed price to buy blockchain-based profile pictures. Users can use credit or debit cards to purchase them.
The website will collaborate with indie artists to produce distinctive avatars that Reddit users may personalise with gear, earning creators a share of the purchases. Owners of these avatars have permission to use the artwork both on and off Reddit after purchasing them.
"In the future, we see blockchain as one way to bring more empowerment and independence to communities on Reddit," the company said. "Blockchain-backed Collectible Avatars are one of the early steps we're taking to test out the potential benefits of this concept on Reddit."
According to the company, the marketplace is based on Polygon's blockchain because of its commitment to sustainability and low-cost transactions. Reddit's own blockchain wallet, Vault, which is presently used to collect blockchain-based community points and spend them on in-app features like badges, can be used to store and maintain the avatars.
The NFT avatars will eventually be sold on Reddit's avatar builder page and are currently only accessible to invite-only members of the r/CollectibleAvatars subreddit.
Reddit started testing a feature earlier this year that let users choose any Ethereum-based NFT as their profile picture. Based on its mascot "Snoo," Reddit released limited-edition NFTs in 2021 under the name CryptoSnoos.
Ethereum's Sepolia Testnet Successfully Switches to Proof-of-Stake
Before the Ethereum blockchain finally switches from proof-of-work to proof-of-stake, the penultimate test environment network (testnet) merging has been successfully accomplished. The second of three open testnets that went through the Merge was Sepolia. Goerli is anticipated to merge following this.
Before any new technology is introduced to the blockchain's main network (mainnet), developers can test it out on a testnet and can ensure upgrades work smoothly.
Terence Tsao, the creator of the Ethereum protocol, later revealed that approximately 25 to 30 per cent of the validators went offline shortly after the merge because of incorrect setups. He did point out that all validators are online after they changed their setups.
Here's where the key distinction between proof of stake and proof of work is made. Instead of miners, It needs the cooperation of validators, who validate transactions and maintain the network by staking or locking up a certain amount of the network's native cryptocurrency.
The merge will now be tested on Goerli before moving to the mainnet. While a date for the merge has not been given, the Goerli launch is likely in the following weeks. The merge is eagerly awaited because of the issues it intends to resolve. Many people think that switching Ethereum from its proof-of-work consensus algorithm to proof-of-stake will reduce the network's energy consumption by about 98%.