Discover more from Token Dispatch
Your daily new frontier-tech dispatch on blockchain and artificial intelligence. Handpicked and crafted with love by human bots 🤟
Over 12,000 subscribers
Exploring Decentralized Social Media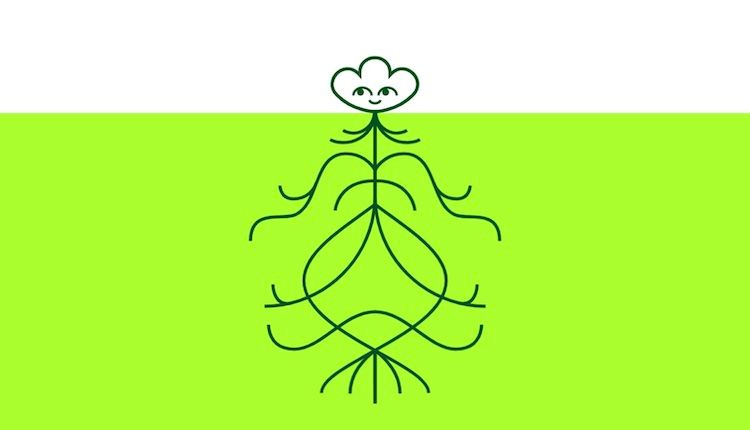 Decentralized social media is all set to change the game!
Social media is unquestionably powerful. It's a fun and profitable environment for content sharing and community building. However, on web2 social media platforms, we have seen its centralized system fail at times, and we are all aware of its pitfalls. Decentralized social media with a community-focused approach offer additional features focused on transparency and privacy.
Web3 social media platforms strive to eliminate the need for a central body. Instead of having the platform monitor information and determine what is acceptable or improper, the aim is to offer users more freedom and autonomy.
Therefore, Users on decentralized social media networks are generally allowed to post or discuss anything, and the network cannot remove or change the content. Furthermore, users control their own data; no single entity owns the data.
Decentralized social media isn't a new concept, and it's gaining popularity with the broader adoption of blockchain technology and NFTs. More attention brings more financing, which allows platforms and initiatives to thrive.
The notable decentralized social media platforms include STEEMit, which focuses on blogging and content publishing, and Mastodon, which allows anybody to build their own Twitter-like platforms. There are numerous such major players in the sector, such as Minds, diaspora, etc.
Aave, the DeFi platform, has now officially entered the world of decentralized social media with the launch of a new platform dubbed 'Lens.' Aave founder Stani Kulechov described the platform as "a permissionless, composable, and decentralized social graph that makes building a Web3 social platform easy."
Aave Launches Web 3 Social Media Platform 'Lens'
After months of tease, Aave creator Stani Kulechov announced the launch of 'Lens' on Monday. Lens was conceived as a "Twitter for Ethereum," but it has now broadened its scope, with aspirations to accommodate a variety of social media sites on a shared protocol layer. NFTs are at the heart of Lens, according to the Twitter thread unveiling it.
The Lens Protocol claims to allow users to establish their own NFT-based profiles, which should mean that the user will own and control their profile rather than having it changed as needed by the platform. The platform will also have revenue-sharing features.
According to Aave, the goal is to attract as many users as possible and provide a great experience. However, it is not yet available to the general public. It's still in testing.
Polygon Raises $450 Million in Funding from Sequoia Capital India, SoftBank and Tiger Global.
India's well-known crypto startup Polygon raised $450 million in a new venture financing round as the firm, with a market cap of about $13 billion.
Ethereum has the highest developer community than any blockchain, yet it suffers from poor performance and expensive gas fees. Polygon is one of a few so-called Layer-2 or side-chain companies out there to aid Ethereum's network in overcoming its scaling issues by maintaining its own side chain, keeping a wide variety of transaction data off the blockchain.
Polygon can cram more transaction details on each Ethereum block and dramatically expand the number of transactions it can handle by moving a lot more information off the Ethereum network.
It is now widely adopted blockchain, platforms like OpenSea to metaverse projects like Decentraland and Sandbox run on the Polygon. So far, they've processed more than 3.5 billion transactions.100 Theives, an esports brand, broke into the NFT market earlier this month by giving out over 300,000 Polygon NFTs for free in a single day. Sports Illustrated recently teamed up with OneOf, an NFT startup, to launch a series of NFT shows on Polygon.
Polygon's native token, MATIC, is up 17.8% over the past 24 hours and is trading hands at $1.98, according to data provided by CoinMarketCap.
"Web3 builds on the early Internet's open-source ideals, enabling users to create value, control the network and reap the rewards. Ethereum, scaled by Polygon, will be the bedrock of this next stage in the Web's evolution," said Polygon co-founder Sandeep Nailwal in a prepared statement.
In the immediate future, another bet that Polygon is planning to make is on the identity space, Nailwal said. "The goal of Polygon is to become the AWS of Web3. AWS of Web3 will need an identity segment. So we will make some efforts on this space," he said.
Manchester United Legends to Create World's First Soccer DAO
A few days back, we wrote about the significant football League partnering with Tezoz in a $27 million deal, and they are now back with another news. Former Manchester United players Gary Neville, Paul Scholes, and Ryan Giggs have teamed up with Singaporean billionaire Peter Lim and his son Kiat Lim to form CO92 DAO, a decentralised autonomous organisation (DAO) focused on professional soccer ventures.
The report says the purpose of CO92 DAO is to connect sports enthusiasts globally and allow fans to make sports-related investments.
"We have access to unique sporting projects and want to work together with fans to create value together," Gary Neville said in a statement.
It's unknown what these projects are, but according to CO92 DAO, they could involve investment in both high-growth soccer clubs and soccer-related technologies and ventures. CO92 DAO claims it wants to make professional sports more accessible to investors, a sector of investment traditionally restricted to high-net-worth individuals. The CO92 DAO is preparing a public token sale with no minimum purchase requirement. Other information, like the amount of money invested or token distribution, have yet to be revealed.
"Building on the principles of an ownership economy and leveraging Web3 technology, we are creating a more inclusive and engaging environment for fans to be involved in decision-making, participate in the whole ecosystem of the game, and share in all the aspects of success together," added Kiat Lim.
Stay informed in just 5 minutes
Get a daily email that makes reading crypto news informative. Have fun keeping up and getting smarter.
The dispatch is sent in time zones at 8:30 am. Choose your preferenceEastern Time Zone (UTC-05:00)USTISTGMTSST
Subscribe
​