Discover more from Token Dispatch
Your daily new frontier-tech dispatch on blockchain and artificial intelligence. Handpicked and crafted with love by human bots 🤟
Over 12,000 subscribers
Could crypto-powered games revolutionise the gaming industry?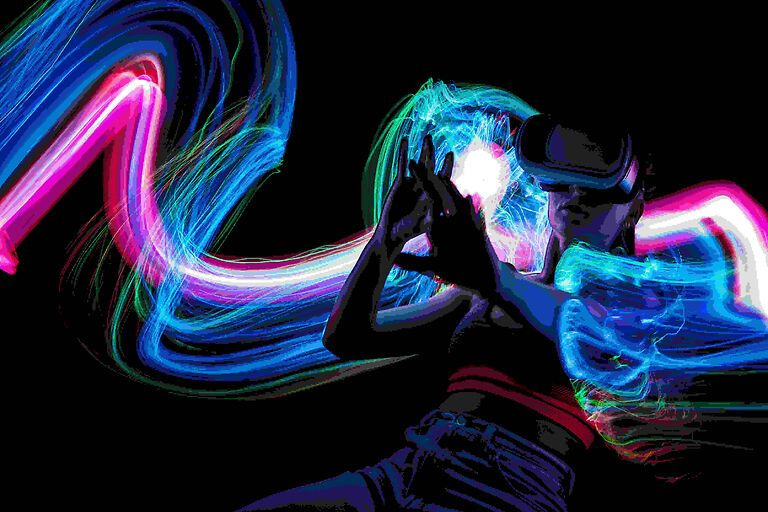 The game industry is continuously open to new ideas, experiments, and innovations. Blockchain is a new revolutionary concept on which developers are striving to create a decentralized gaming environment.
Blockchain and Metaverse offers an open and equitable economy to game development, developers, and players. It develops a game model in which participants benefit financially and have easy access to virtual objects.
The perspective of online gaming is rapidly changing, and the reward from earning NFT is boosting the metaverse gaming business.
One thing blockchain and NFTs have changed in the gaming business is the play to earn games. The digital asset has demonstrated that playing games benefit game producers and gamers. It enables game players to purchase game products with NFTs under their possession, and there is no barrier to in-game stuff.
Play-to-earn NFT games are not a new concept. It is well-known and has catapulted gaming endeavours to new heights. There are many incredible crypto-gaming projects that are making significant contributions to the gaming industry, such as Axie infinity, the king of the crypto gaming space with a market cap of $8.3B And Sandbox,  one of the major projects in the crypto world, with a market cap of $740M.
Mythical Games is yet another massive blockchain gaming firm trailblazing the concept of gaming NFTs by using the technology to identify game characters so that users may own them uniquely. And our personal favourite, Decentraland, offers a slew of one-of-a-kind projects where users can buy, sell, and trade virtual land in the form of crypto tokens.
This Hong Kong-based Animoca Brands is undoubtedly one of the world's top brands — they are responsible for the Sandbox, as well as other NFT-based games like Crazy Kings and Crazy Defense Heroes. They've also collaborated with other crypto gaming companies, including Dapper Labs, OpenSea, and Sky Mavis, as well as held multiple highly successful investment rounds, making them unquestionably the best company to watch in 2022!
Blockchain gaming, crypto gaming, play2earn, and everything else related to it are still in their infancy. The convergence of crypto, and hence the blockchain technology, and gaming was almost inescapable, and now that it's here, it's rapidly gaining popularity. Every day, unique GameFi initiatives are introduced. In addition, new initiatives are in the works.
C2X Announces $25 Million Funding Round Led By FTX Ventures, Jump Crypto and Animoca Brands
MetaMagnet Ltd., a C2X operator, revealed today that it had sold $25 million in tokens at that half-billion-dollar valuation in a round led by FTX Ventures, Animoca Brands, and Jump Crypto. This round was performed as a private token sale, with the Platform valued at $500 million. C2X also announced today that an Initial Exchange Offering (IEO) for the Platform's native token, C2X, took place today, March 18, 2022. The C2X token's public listing will be announced at a later date.
Terra, Hashed, Crypto.com, Galaxy Interactive, Huobi Ventures, and Skybound, The Walking Dead IP holder, are among the other participants in the private token sale.
C2X is a global pioneer in the design of web3 gaming architecture, propelling the industry forward by using decentralised finance. The Platform is built on Terra, an application-specific blockchain built on the Cosmos SDK and Tendermint consensus, ensuring that all assets and data required remain secure, transparent, and tamper-proof.
C2X will host many new crypto-powered games, including the play-to-earn role-playing game Summoners War: Chronicles, the baseball game Crypto Superstars, and Golf Star. In 2022, the business intends to offer more than ten games on C2X.
Parallel Finance Launches DeFi' Super App' for Polkadot
According to its website statistics, Parallel Finance is one of the major DeFi initiatives in the Polkadot world, with over $500 million in total value locked (TVL) and a 21% market share. It's also one of the better-funded projects, with backing from Sequoia, Founders Fund, and others.
Parallel Finance is now aiming to cover all areas of decentralised finance (DeFi). This endeavour was intensified on Friday with the initial launch of six DeFi-related products, ranging from wallets to staking, crowd loans to cross-chain bridges, an automated market maker, and yield farming.
According to the founder Yubo Ruan, the "super app" technique is uncommon in the crypto world. Most DeFi teams choose to focus on a single flagship product, such as a bridge or a wallet. Parallel's very large team (60-70 individuals), according to Ruan, allows them to cover more terrain.
BlockFi reported a data breach incident through Hubspot
BlockFi, the New Jersey-based crypto-financial organisation, disclosed a data breach issue through one of its third-party vendors, Hubspot. The proactive breach notification provided by BlockFi aims to dissuade malicious actors from repurposing user data for fraudulent purposes.
According to the tweet, on Friday, March 18, the hackers gained access to BlockFi's client data stored on Hubspot, a client relationship management platform. As a third-party provider for BlockFi, Hubspot retained user data such as names, email addresses, and phone numbers. In the past, unscrupulous actors have used such information to launch phishing attacks and gain access to accounts using user-supplied passwords.
The company is aiding Hubspot's investigation to identify the full scope of the data breach. While the specifics of the leaked data have yet to be revealed, BlockFi reassured customers by underlining that personal information such as passwords, government-issued IDs, and social security numbers "were never saved on Hubspot."