Discover more from Token Dispatch
Your daily new frontier-tech dispatch on blockchain and artificial intelligence. Handpicked and crafted with love by human bots 🤟
Over 12,000 subscribers
Crypto Mining: What Goes Behind The Hood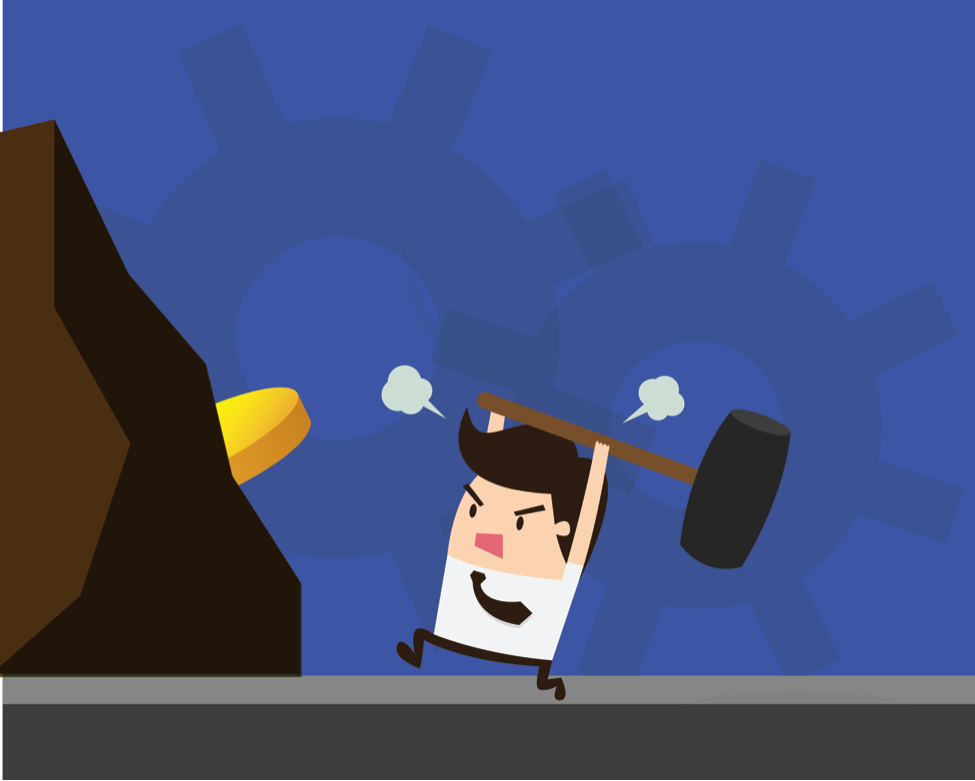 Bitcoin created a solution that algorithmically mimicked gold mining and we've been calling consensus mechanisms mining ever since.
What Are Crypto Miners?
"Crypto mining" is an investment strategy which is built off new inflow of money. It has nothing to do with traditional methods of Proof-Of-Work mining (E.g Bitcoin) where hash powers are involved to mine transaction blocks.
Putting it simply, "crypto miners" (in this context) refers to the deposit of money which is 100% burned into smart contracts. In return, we will gain an expected % daily return, indefinitely. Keep in mind that these returns may fluctuate in accordance to the The Total Value Locked (TVL) in a smart contract. That is, the TVL is our source of income which increases in a bullish scenario. If that happens, we can expect the crypto miner to give its expected daily returns. One example was BNBMiner where I have previously gotten 40 days of stable returns from it.
How Many Miners Are There?
An absurdly large amount. Many of the miners we glance upon may often be of rug-pulls. This is why I always only invest in verified or audited smart contracts. Since smart contracts are immutable, if the code does not contain any suspicion of rug-pulls to begin with, the developer will benefit more from the deposit/withdrawal taxes rather than shutting down the website and ending up with nothing.
One example of an audited Crypto Mining project is SolarFarmV2.
Crypto Mining Service Providers
Vancouver, British Columbia-based Top Speed Energy provides data centres powered by flared natural gas that would have otherwise burned into the atmosphere to power bitcoin mining operations for customers. The company also uses the heat generated by the mining operations to supply nearby communities.
Top Speed also expects demand for computing power to multiply as metaverse related applications ramp up, which the company plans to service as well.
Top Speed is not unique; providing flared gas as a source of power was pioneered by Crusoe Energy and has started to become a more widely used energy source for digital asset mining. Most recently, ConocoPhillips (COP), the giant oil and gas exploration and production company, said that it was routing excess natural gas from one of its Bakken region projects in North Dakota to supply power to a bitcoin (BTC) mining operation.
CryptoJacking
Cryptojacking is a type of cyberattack in which hackers exploit a device's computing power without the owner's authorization and use it to mine cryptocurrency. It became a widespread problem during the 2017 crypto boom as bitcoin and other cryptocurrencies' prices skyrocketed, making crypto mining a highly profitable business.
At one point, cryptojacking was the sixth most common malware globally, according to a report by Check Point Software, a Tel Aviv, Israel-based cybersecurity firm.
Lately, cryptojacking is having a renaissance. Google's cybersecurity action team wrote in a report that 86% of all the compromised Google Cloud accounts were harnessed to mine cryptocurrencies.
It's not just individuals that are targeted: Companies and public utilities are falling victim to cryptojacking, too. For example, Tesla was hit by cryptojacking malware that infected the automaker's cloud and used the processing power to mine crypto in the background.
In early 2018, U.K. government websites and more than 4,000 others worldwide were exploited by cryptojacking viruses.
Cryptojacking only exists with cryptocurrencies that use the proof-of-work consensus protocol. This subset of coins uses computational power to verify transactions and secure the network, and by doing that, they are rewarded with coins.
According to Interpol, the most notorious cryptocurrency that hackers mine is monero (XMR) because of the high level of anonymity it offers, making transactions difficult to trace. Bitcoin (BTC), the largest proof-of-work cryptocurrency, was once popular among cryptojackers, but the mining industry has grown so competitive with specialised machines and large warehouses that it makes little sense trying to mine it using other people's laptops.
Mining & ESG
Non-renewable power is also becoming less attractive. In Kazakhstan, for example, the government welcomed bitcoin miners with open arms – and subsidized fossil fuels. The government then quickly changed course when the energy grid became overloaded, forcing miners out of the country. The situation is similar in Iran, where a combination of U.S. sanctions and illegal, unregulated mining has led the government to do a U-turn on welcoming the industry.
For a start, operations in North America have already found solutions to the kind of problems that troubled Kazakhstan and Iran. On a chilly weekend back in January, New York-based miner Greenidge curtailed its mining operations to supply all of its electrical generation capacity to the New York Independent System Operator to help heat homes. It was able to do this in minutes. Prior to the commencement of its mining operations, the facility's time from start-up to maximum generation capacity was approximately 14 hours.
Bitcoin has already started to disrupt the landscapes of tech and finance as it becomes more mainstream. And just as ESG investing becomes the norm, bitcoin's move to help people around the world achieve financial freedom will be a green and socially responsible one.