Discover more from Token Dispatch
Your daily new frontier-tech dispatch on blockchain and artificial intelligence. Handpicked and crafted with love by human bots 🤟
Over 12,000 subscribers
Helium ran their own blockchain. Why have they ditched it to move to Solana?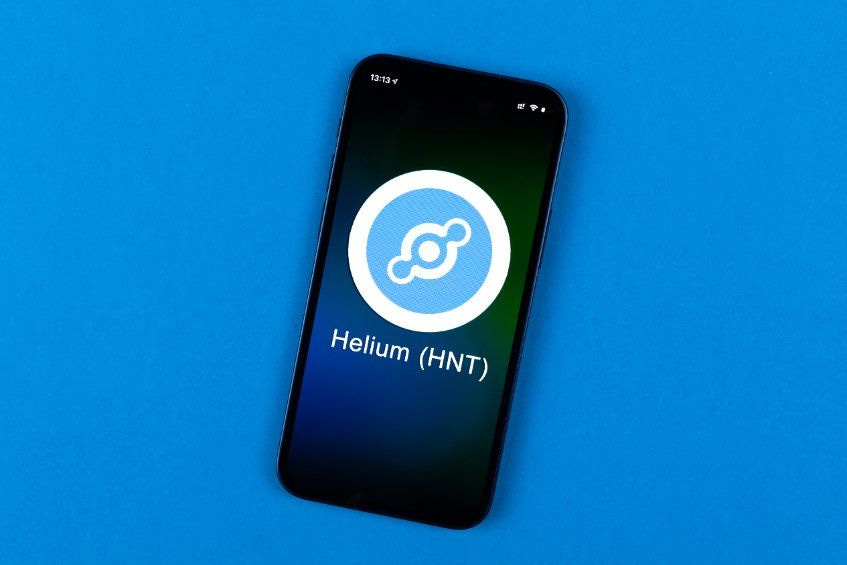 Helium to leave its own chain to become part of Solana Blockchain, with overwhelming community support!
Members of the Helium community voted to migrate the decentralized WiFi network from its own Layer-1 blockchain (HIP 70) to the Solana protocol.
A total of 7,447 votes were cast as of Thursday morning, and 81.41% of them Voted in favour of the migration intended to expand the network to meet user demand.
Here are all the details:
First off, why are they ditching own blockchain to move to Solana?  The move is to help scale the protocol through more efficient transactions and interoperability - Helium will be faster, more reliable, and more scalable now.
migrating to Solana will allow the project to realize "an ambitious mission of deploying and managing wireless networks at scale." says Scott Sigel, COO of the Helium Foundation.
Participants had to stake the Helium token (HNT) in order to engage in the vote.

A two-thirds majority was needed for a vote to migrate the network to pass.

6,177 community members voted in favour, and  1,270 voted against it.

The move will transfer all tokens, applications and governance to the network.

The migration is scheduled to take effect in Q4 of this year.

A new version of the Helium Wallet App is to be rolled out once the migration is done.

The migration will not impact the Helium ecosystem's tokens HNT, MOBILE and IOT, which will be issued on the Solana network.

The switch will allow HNT to become more compatible with other projects and crypto applications.
Helium has more surprises in store! On September 21, Helium developers Nova Labs announced a new five-year partnership with T-Mobile to create a new 5G wireless service called Helium Mobile.
The network, which began by powering the Internet of Things (IoT) devices such as sensors and trackers, now has over 950,000 nodes, or hotspots, with operators incentivized with crypto tokens.
UAE makes a deal to facilitate BTC transactions
To enable Bitcoin transactions in the United Arab Emirates, CoinCorner, a leading provider of Lightning Network and Bitcoin services, has teamed up with the royal family of a Dubai company called seed group, which is a subsidiary of Sheikh Saeed bin Ahmed Al Maktoum's Private Office(UAE)
CoinCorner will concentrate on building a user-friendly platform where UAE citizens may buy, sell, send, receive, and keep bitcoin. It will also help in providing local businesses with bitcoin-related services.
Through this alliance, CoinCorner will have access to one of the economies that are expanding the fastest and will have more opportunities to connect with potential customers in the Middle East, Africa, and Asia.
"The UAE wants to offer a growth-oriented environment to fintech companies by establishing an ecosystem for digital currencies. Companies dealing in cryptocurrencies hold huge potential in the Emirates' digital economy." said Hisham Al Gurg, CEO of Seed Group
Universal studio to launch an NFT treasure hunt.
MoonPay, a cryptocurrency finance company, has grand intentions to turn NFTs into a memorable experience for visitors to Orlando and Hollywood Universal amusement parks. The largest NFT scavenger hunt will debut at Universal Studios parks' long-running "Halloween Horror Nights" event.
A scavenger hunt that lasts through Halloween night will challenge park visitors to look for the QR codes. Each park has seven concealed QR codes, which will produce an NFT when scanned.
Over 7 million NFTs can be minted overall. The NFTs will use HyperMint, MoonPay's utility NFT minting platform, and come with original Halloween characters.
"Our collaboration with Universal marks a paradigm shift in how large enterprises go to market with new NFT collections," said HyperMint co-founder and General Manager Semyon Germanovich.