Discover more from Token Dispatch
Your daily new frontier-tech dispatch on blockchain and artificial intelligence. Handpicked and crafted with love by human bots 🤟
Over 12,000 subscribers
DeFi lender Teller brings Buy Now Pay Later to NFT market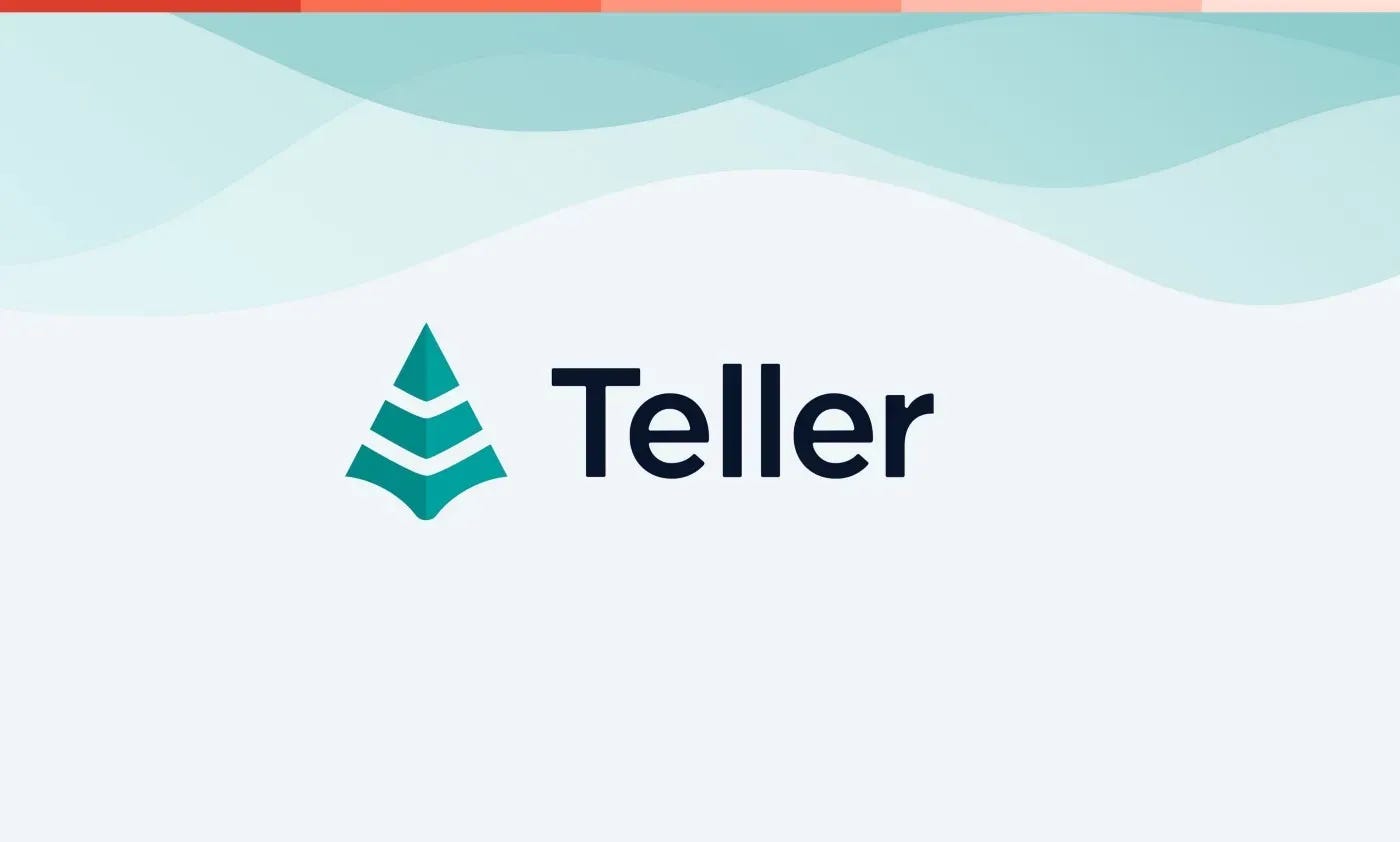 Buy now, pay later options have seen unprecedented growth in recent years. With apps from companies such as Afterpay Ltd., Affirm Holdings Inc., and Klarna Bank AB offering easy instalment plans, the price of a product is no longer a major deterrent to the customer's purchasing journey.
Now you can buy the hottest NFT collections without worrying about the cost. Intending to bring financial inclusivity for NFTs and go with market trends, Decentralized finance lender Teller announced Thursday the launch of a new BNPL feature for some of the most popular NFTs.
The service, dubbed Ape Now, Pay Later, runs on Ethereum scaling platform Polygon. Teller Finance's founder and CEO, Ryan Berkun, says the platform fills a market need by allowing prospective buyers to access more expensive NFT assets by paying over time.
Buyers would need to put down a minimum of 25% of the price tag to purchase an NFT, similar to apps like Affirm or Klarna, and then pay the remainder in instalments.
Ape Now Pay Later's genesis offerings include Adidas into the metaverse, RTFKT — MNLTH, Murakami Flowers, BAYC, MAYC, Doodles, Moonbirds, Meebits, Cool Cats, and others, with more top collections being added soon.
The Adidas NFTs require the smallest down payment of only 25% of the cost in ETH, while RTFKT-MNLTH and Murakami each require 33%. All other "blue chip" collections require a minimum down payment of 50%.
Ape Now, Pay Later borrowers can submit loan requests in Teller, and lenders can opt to provide funding on a case-by-case basis. The market players decide on an applicant's creditworthiness, the annual percentage rate, and the loan terms, and lenders can make up to 30% in interest per year.
However, in the world of NFTs, this idea is not wholly new. Another crypto firm, Cyan, has recently received funding from Animoca Brands, OpenSea, and others and offers a buy now, pay later feature for financing NFT purchases.
A new wave of NFT-centric financial infrastructure has emerged, including lending services like NFTfi and Arcade that let NFT owners borrow cryptocurrency using their NFTs as collateral. Additionally, with BNPL options, the NFT marketplaces are now increasingly blending into the DeFi realm.
Ape Now Pay Later will ignite the inclusion of BNPL options across the crypto and NFT market in the near future. This will alleviate the question of affordability and accelerate buying habits in the space.
Popular DeFi protocol Aave might soon Launch a Stablecoin
GHO, a decentralized algorithmic stablecoin, has been proposed by Aave. Users would be able to borrow GHO while still learning yield on their Aave-locked assets. The launch is subject to approval by the community of AAVE token holders in the decentralized autonomous organization (DAO), which casts votes on choices impacting the protocol's future.
Aave is the second-largest DeFi platform in terms of total value locked (TVL), according to data from DefiLlama, with $6.76 billion. The ecosystem supports many layer 2 solutions, including Polygon, Optimism, and Arbitrum.
The fully collateralized stablecoin will initially be made available on the Ethereum network and will be a native part of the Aave ecosystem.
This would operate similarly to current algorithmic stablecoins, creating tokens worth exactly $1 for every $1 in cryptocurrency users contribute. In the case of GHO, a user needs to provide collateral (at a particular collateral ratio) to mint GHO. However, the list of supported collateralized assets and the collateral ratio has not yet been available.
Adopting the stablecoin would also benefit holders of the staked AAVE token (stkAAVE), as Aave Companies has proposed that they would also be allowed to mint and borrow GHO at a reduced price. Aave noted that "major risk mitigation mechanisms" will be implemented to prevent the issuance of an excessive amount of GHO, protecting consumers.
Argentinian Exchange Ripio to launch a new sidechain and Web3 wallet
Cryptocurrency exchange with roots in Argentina, Ripio, has announced the release of two new products: a guide to navigating the cryptocurrency market for beginners and a Web3 wallet that the company hopes to position as a simple entry point to the metaverse. Ripio is expanding to Spain while other Latam-based exchanges have reduced staff to survive the current market.
Ripio is one of the most influential cryptocurrency platforms in the Latin American region. The exchange, founded in Argentina in 2013, has expanded to serve more than 3 million users across Argentina, Brazil, Colombia, Mexico, Uruguay, and soon Spain.
A new Web3 wallet was unveiled to facilitate Ripio users' transition into the metaverse. This is not the same as the Ripio wallet and will function as a multichain wallet similarly to Metamask, enabling users to manage NFTs, handle funds from many chains, and connect to various decentralized applications from a web browser like Google Chrome.
"The goal of the product is to accelerate the entry into a new stage in the crypto economy including popular digital collectibles or NFTs, play-to-earn games, DeFi protocols, digital art markets and others."
Sebastian Serrano, the company's creator, has disclosed that they are developing a sidechain based on polygon technology. He highlighted that they are already live on a testnet. Ripio will also release a book with instructional material to introduce newcomers to the bitcoin ecosystem.