Discover more from Token Dispatch
Your daily new frontier-tech dispatch on blockchain and artificial intelligence. Handpicked and crafted with love by human bots 🤟
Over 12,000 subscribers
Dework, a web3 native Trello with token payments, raises $5 million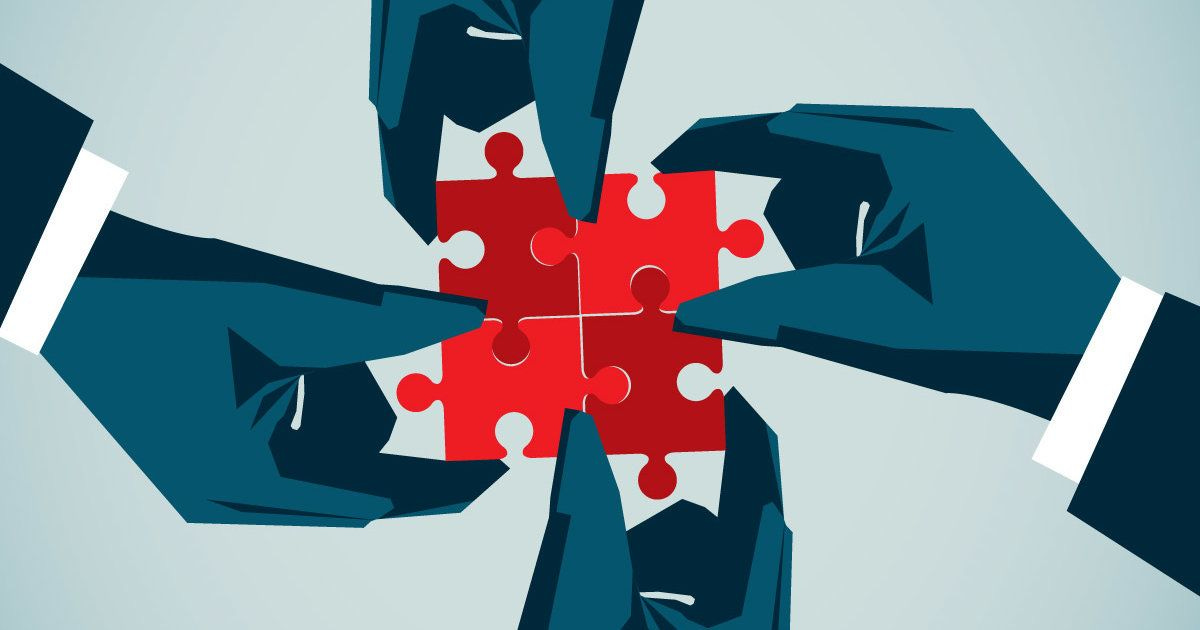 Now that we are well on our way to the Web3 and metaverse transformation, there's bound to be a lot of collaboration, sharing, and building projects together.   A coordination solution is necessary for all of this to work together and produce amazing results. Essentially, there's needed a project planner for building communities and organizing how you build, which is not one person's responsibility. That's where Dework comes to play.
Dework is the Trello of the decentralized world. Actually, you have a LinkedIn, a bounty platform, and a project management tool all rolled into one. With DAOs looking for ways to plan and develop various aspects of their community while on the move, this is a much-needed solution that has turned up at the right time.
To get things done using Dework, DAO representatives can create project-related tasks and invite community members to complete them. Payment can be made using any cryptocurrency, such as USDC, ETH, or the DAO's token. These tasks could be related to development, marketing, design, outreach, tutorials, and so on.
Dework connects the DAO contributors with projects that match their skillsets. Meanwhile, web3 job seekers can use Dework to search for jobs while also building an immutable portfolio. Almost like LinkedIn. Jobs are advertised as bounties on job boards, and if you're interested, the application is pretty straightforward. You can use keywords to narrow or sort your search. With more innovations centred on this concept, the future of work feels a lot more secure.
Individuals can create a Dework profile, which functions as a resume and includes wallet information in order to receive payment. DAO contributors also can see recommended DAOs by connecting their personal Discord to the Dework platform and answering a few questions.
However, the platform announced today a $5 million seed round led by Paradigm and Pace Capital, with participation from former Coinbase CTO Balaji Srinivasan and Polygon founder Sandeep Nailwal. The new funding will allow Dework to grow beyond its current three-person core team and several contributors, according to founder and CEO and an experienced DAO contributor, Lonis Hamaili.
Hamaili stated that the company is focused on making the entire process clearer and easier for participants. Whatever degree of decentralization a DAO seeks, an individual—or several individuals—still must organize it, decide on compensation models, and find and manage talent.
"if you want to contribute, you're forced to actively search and push, rather than be pulled in. By using Dework, it's easier to pull people into the DAO, because you can show what needs to be done, and contributors can join, grab a task, and start to contribute—and get paid in crypto." Said Hamaili.
There is currently no other web3 application addressing these issues in decentralized collaboration the same way that Dework is doin. Thereby, they have no direct competitors. However,  contenders will emerge as the industry evolves, but Dework has the first-mover advantage.
Binance Labs Raises $500M Fund for Web 3, Blockchain Investments.
People said bear market and all, but I guess It's the best time to build. Binance Labs, the world's largest cryptocurrency exchange venture capital arm, has announced a $500 million Web3 fund. The fund will invest across companies in three stages: Incubation, early-stage venture, and late-stage growth.
"The goal of the newly closed investment fund is to discover and support projects and founders with the potential to build and to lead Web 3 across DeFi, NFTs, gaming, Metaverse, social, and more," Binance CEO Changpeng "CZ" Zhao said.
The fund was formed in collaboration with DST Global Partners and Breyer Capital, two of the world's premier institutional investors. The fund will get backing from other significant private equity funds, family offices, and corporations as limited partners.
Binance Labs was founded in 2018, and since then, it has invested in and nurtured over 100 businesses from all around the world. Axie Infinity, Dune Analytics, Elrond, Injective, Polygon, 1inch, and The Sandbox are just a few of the company's notable initiatives.
Binance Labs' fund is the latest in a long line of venture capitalist-backed crypto funds, with Andreessen Horowitz (a16z) launching $4.5 billion last week to show confidence in the market despite the current dip.
Singapore to Look at Crypto Use Cases With DBS, JPMorgan and Marketnode
The Monetary Authority of Singapore (MAS), the country's central bank, is launching a pilot initiative with DBS Bank, JPMorgan (JPM), and Marketnode to evaluate how digital assets might be used in tokenization and decentralized finance (DeFi).
The MAS announced on Tuesday that the initiative would look into the possibility of tokenization and DeFi utilizing open, interoperable networks, allowing digital assets to be exchanged across platforms, including current financial infrastructure.
In the first stage of "Project Guardian", MAS will investigate DeFi applications in wholesale finance markets by constructing a liquidity pool of tokenized bonds and deposits to conduct borrowing and lending on a public blockchain-based network.
DBS and JPMorgan have experience integrating digital assets and blockchain technology into their wholesale banking operations. DBS issued a S$15 million (US$11.3 million) digital bond as part of a security token offering (STO) a year ago.  Since its introduction in 2020, JPMorgan's Onyx Digital Assets Network, which employs tokens for trading in fixed income markets, has executed over $300 billion in transactions.
Building on these advancements in collaboration with the central bank of a major financial centre could create a new incentive for conventional financial institutions to adopt digital assets and blockchain.