Discover more from Token Dispatch
Your daily new frontier-tech dispatch on blockchain and artificial intelligence. Handpicked and crafted with love by human bots 🤟
Over 12,000 subscribers
Director Spike Lee is working on an NFT project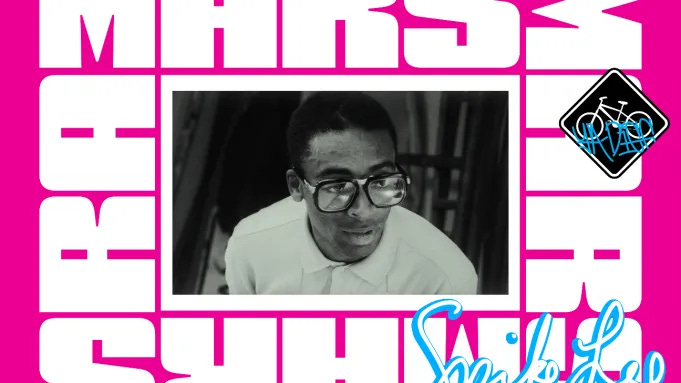 NFTs are revealing its utilities, and It's really exciting to watch how they open up new entertainment possibilities. From music to games, NFTs are changing how we interact with media. In the entertainment industry, NFTs provide creators with new ways to interact with their audiences, raise funds, open new distribution channels, and turn it all into a working prototype for marketing their movies and TV shows.
With Disney promoting an executive to lead "Next Generation Storytelling and Consumer Experiences" and Reese Witherspoon's Hello Sunshine partnering with NFT collective World of Women to turn its characters into films and TV shows, Hollywood is really ready to embrace NFTs.
Furthermore, this year's Cannes Film Festival will host the first-ever NFTCannes Summit. Not just that, but Crypto and NFT-sponsored panels, parties, and events are all over the Croisette this year. FTX, a cryptocurrency exchange platform, is also the lead sponsor of Cannes' amfAR Gala on May 26. The buzzwords used by the tech start-ups swarming into Cannes this year are "NFT," "metaverse," and "Web 3" and they promise to revolutionize and democratize the film industry.
"The entertainment world has changed drastically over the last decade and become more prolific, competitive and innovative," says Mark Kimsey of Electromagnetic Productions "The decade ahead will see an even more dramatic transformation with the arrival of web3. As cinema's preeminent global stage, the Cannes International Film Festival is the top destination for storytelling in film and NFTCannes signals the evolution of the film industry and opens the door to a new era of entertainment."
Another significant development is that legendary filmmaker Spike Lee is the latest veteran director to enter the NFT space, with an upcoming collection of Ethereum artwork based on stills from his 1986 film, "She's Gotta Have It." Lee is exploring the Web3 space through The Visible Project, a new filmmaking platform that will support young directors and allow NFT holders to vote on which films are funded.
The Visible Project will issue 3,945 Ethereum NFTs with still images of Lee as Mars Blackmon in "She's Gotta Have It." Lee went on to play Blackmon in a number of Nike commercials, most notably with Michael Jordan, and he recently directed and starred in a short film commemorating Nike's 50th anniversary.
"I think that to do anything in this world, to come on successful, you have to do some research to learn about it," says Lee. "To just jump into something not knowing anything about it—that's not a wise move."
Each NFT image is generated from the original 35mm print of the film, and it includes generative effects, frames, and other details that set it apart from the others. They're scheduled to debut this summer, though final details have yet to be announced.
Why would Hollywood not venture into a field that is sure to bring it an incredible commercial and artistic success? The world is constructing a new version of the internet, and one cannot help but be a part of it and, if possible, contribute early.
Linktree launches new NFT features in partnership with OpenSea.
Popular link-in-bio platform, Linktree, is introducing NFT features, some of which are in collaboration with NFT marketplace OpenSea.
The features include an NFT Gallery, which allows users to display the NFTs they possess; NFT profile pictures and background images; and NFT "locks," which would enable authors to restrict access to certain links and can only be unlocked by vistors who own the NFT.
An interactive link will also be available to add to an OpenSea collection. When site visitors mouse over the link, a preview of the OpenSea page appears. To verify NFTs on the platform, Linktree will use OpenSea and Metamask.
The new integration "allows users to prominently display the work they've created or proudly collected, now just one click away on Linktree," said Ryan Foutty, VP of Business Development at OpenSea, in a statement. "We know many NFT creators and collectors already use Linktree to link to their collections on OpenSea. We're excited that the Linktree integration makes NFT displays that much more seamless and engaging."
Many social media platforms have begun testing NFT profile images and other features lately. Meta began testing digital collectibles on a small set of US authors earlier this month. Twitter released an NFT profile image feature earlier this year, which OpenSea's API also supported.
'Crypto Boy' TikTok star is releasing her own NFTs
A new term called "Crypto Boy" began circulating on Crypto Twitter last week as the crypto market crashed and Terra's LUNA and UST currencies were in freefall. The phrase was inspired by TikToker and musician Salem Ilese's new song, which soon went viral.
Ilese discussed the song's beginnings and the unintended consequences of her initial entrance into the crypto world, including a narrative twist that the 21-year-old singer didn't see coming: the crypto boy basher is now developing her own NFT project, which she is very passionate about.
Ilese is the first to admit that she isn't a crypto expert, but she can't seem to stay away from the topic lately: "I've definitely met crypto males." NFTs have been spoken in my ear... As they discuss the next form of coin, whether it be Dogecoin or Shiba [Inu], I feel myself drifting off into the distance." So she turned her dissatisfaction with the "crypto boy" phenomena into music, which she shared on TikTok. The song got viral after it was shared on Crypto Twitter.
On Tuesday at 2:00 p.m. PST, the Crypto Boy NFT Collection will be released on Web3 music portal sound.xyz , All proceeds from the NFT sale will go directly to the Center for Reproductive Rights.
She may have discovered a whole new universe thanks to Twitter's crypto guys. She said that several crypto firms had approached her for sponsorship, and her presence at several crypto conferences has been requested. "I wrote it to poke fun at [crypto], and now I feel completely immersed in it," Ilese remarked. "It's hilarious."