Discover more from Token Dispatch
Your daily new frontier-tech dispatch on blockchain and artificial intelligence. Handpicked and crafted with love by human bots 🤟
Over 12,000 subscribers
Disney has "aggressive" plans for NFTs and Web3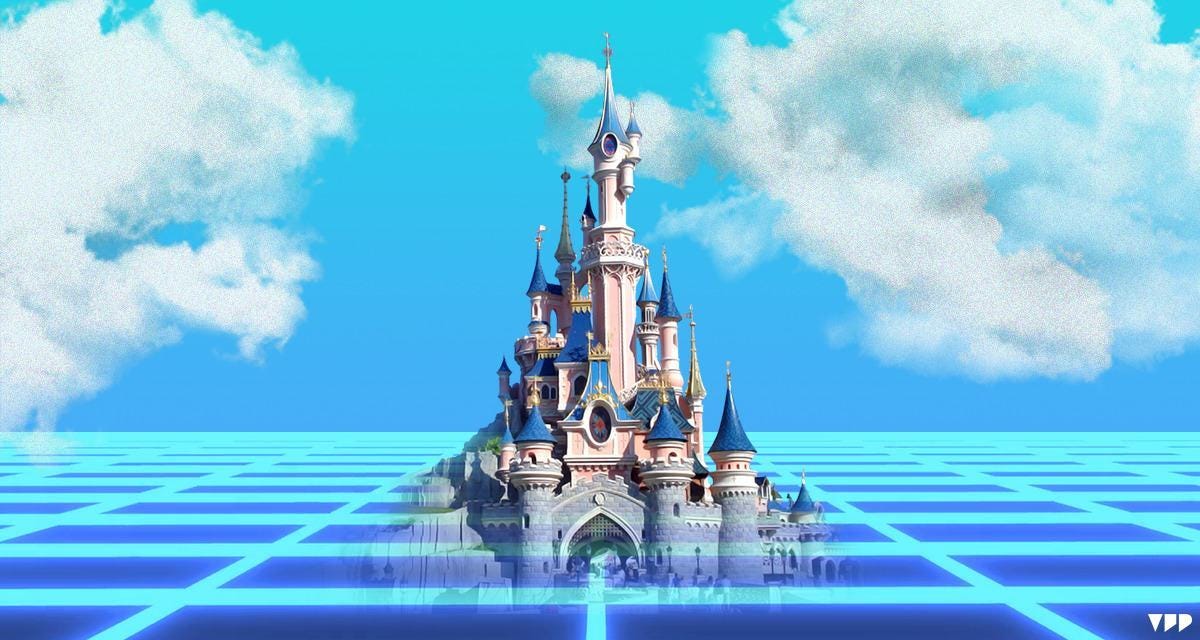 We have great news for you if you are a lawyer with "at least five years experience managing and running complex corporate transactions" and are really into NFTs.
The Walt Disney Company is looking for a transaction lawyer to help them investigate emerging technology opportunities. Someone who is knowledgeable about emerging technologies such as "NFTs, blockchain, metaverse, and decentralised finance."
It looks like Disney wants to be an early adopter. We all know that the media conglomerate has been interested in Web3 and NFTs for a long time, having released a limited collection of Walt & Mickey "Partners" NFTs and all.
According to the job posting on LinkedIn, Disney intends to roll out its new projects in an "accelerated and aggressive timeline."
The new hire would be required to provide regular legal advice on "NFT and cryptocurrency-related matters and issues," particularly securities laws, which have been a source of contention in the promotion and sale of digital art.
Other responsibilities include  "assisting in performing due diligence for NFT, blockchain, third-party marketplace and cloud provider projects, and negotiating and drafting complex agreements for those projects."
We are thrilled to learn that Disney is really SERIOUS about their web3 and digital world involvement.
Disney CEO Bob Chapek stated at the D23 Expo fan convention on September 10 that the company is exploring and developing plans for the metaverse. However, they don't want to use the "M word too often because it has a lot of hair on it." So they call it "next-gen storytelling." Not bad at all!
Italy's AC Milan Launches NFT Game With MonkeyLeague
Italian soccer club AC Milan is back with its latest crypto move. It partnered with Solana-based esports franchise MonkeyLeague to create an NFT collection.
MonkeyLeague is a web3-based fantasy game where players create a team of six MonkeyPlayer NFTs (striker, midfielder, protector and goalkeeper), compete with real players and win points. The game's economy is built on the in-game MBS currency and items with actual worth both within and outside the game.
Fans can mint wearables with the team logo and access gaming tournaments where real football players will be playtesting the game.
In early 2021, The Italian soccer champion debuted its NFT campaign and AC Milan Fan Token (ACM) on the fan interaction and incentives platform Socios.com
Layer-1 blockchain company Zilliqa to Launch Web3 Games Console
Zilliqa is developing a device that will allow users to earn and mine crypto while enjoying their favourite Web3 games.
The new console will include its Game centre, a Web3 wallet, and crypto mining tools. Players may acquire Zilliqa (ZIL) tokens through completing "skill-to-earn" missions, tasks, and missions inside the game.
Zilliqa is a layer-1 smart contract blockchain created in 2017 and released on mainnet two years later. Since joining the Blockchain Gaming Alliance (BGA) in April of this year, it has actively pursued measures to increase its impact in the gaming industry.
The first quarter of 2023 is when the gaming console is expected to be released along with the release of two Zilliqa-native games, including the first-person shooter (FPS) game WEB3WAR.