Discover more from Token Dispatch
Your daily new frontier-tech dispatch on blockchain and artificial intelligence. Handpicked and crafted with love by human bots 🤟
Over 12,000 subscribers
Dubai is launching a Metaverse Strategy with an aim to create over 40,000 virtual jobs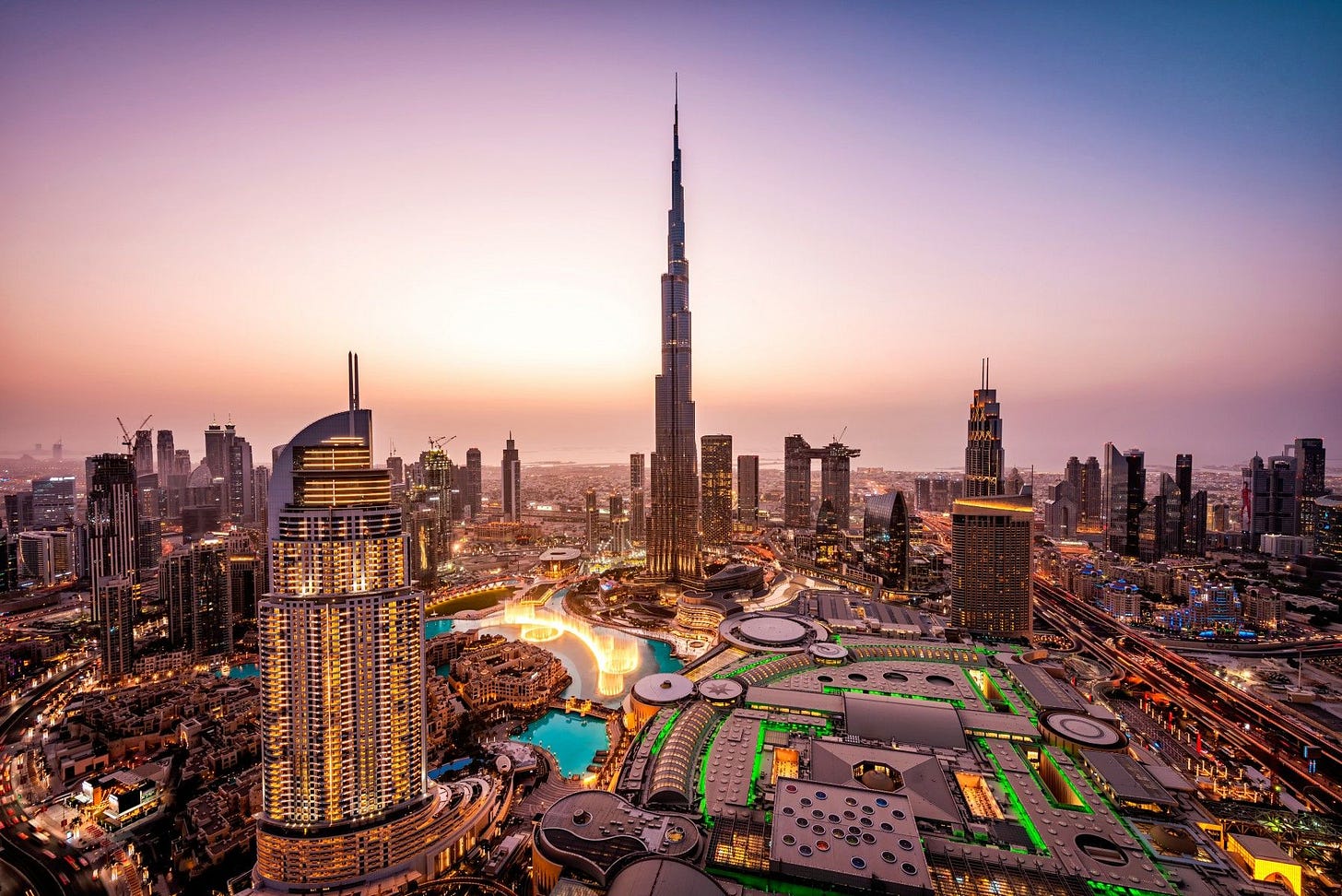 Dubai wants to become one of the top ten metaverse economies in the world and support more than 40,000 virtual jobs by 2030. Now, With its Dubai Metaverse Strategy, the top cryptocurrency hub in the Middle East is all set to expand its metaverse and blockchain industry.
On July 18, the Vice President, Prime Minister, and Crown Prince of Dubai, H.H. Sheikh Hamdan bin Mohammed bin Rashid Al Maktoum, announced the launch of the Dubai Metaverse Strategy.
According to an announcement published on the official news outlet of the UAE, WAM, the strategy intends to draw more than 1,000 blockchain and metaverse companies to the city and provide more than 40,000 virtual jobs by 2030.
Al Maktoum hopes to make the emirate a hub for technology, focusing on Web3 and artificial intelligence (AI) in particular:
"A thousand companies in Dubai are currently working in this sector, which contributes $500 million to the national economy, amid expectations that it will rise strongly during the coming period."
To boost the economic contributions of the metaverse, the Dubai Metaverse Strategy will involve research and development (R&D) alliances, the use of accelerators and incubators to draw foreign businesses and projects, and support for metaverse education geared toward developers, content creators, and users of digital platforms.
The strategy supports using Web3 technology and its applications to produce new work models for the government and spur growth in key industries like tourism, education, retail, remote work, healthcare, and the legal sector. In order to hasten the adoption of these technologies, the strategy also aims to create metaverse infrastructure and regulations. It also seeks to develop global standards for building safe and secure the platforms for users.
Furthermore, the strategy aims to leverage real-time data, machine learning and IoT and employ AI simulation and blockchain to enhance human thinking processes.
Yahya "John" Ghemrawi, CEO of the cryptocurrency company GroveToken, will hold the position of managing director for the upcoming metaverse enterprise in Dubai.
Dubai unveiled its first virtual asset regulations in March 2022 and has joined the list of countries that have implemented cryptocurrency regulations, including Singapore, the US, the UK, and El Salvador. Since June, the Dubai Virtual Assets Regulatory Authority (VARA) has granted or extended virtual asset licences to many significant cryptocurrency platforms, including Crypto.com, Huobi, and OKX.
Christie's Launches Venture-Capital Arm Focused on Web3 and Crypto
The internationally renowned London-based auction house Christie's has announced the launch of Christie's Ventures, a new internal investment company. The organization will work to provide seed money to early-stage startups whose technology may eventually enable collectors to buy and sell more art, whether it is digital or not.
The auction house is particularly interested in investing in three areas: Web3 innovation, financial products related to art, and "solutions and technologies that enable seamless consumption of art."
The auction company claims that LayerZero Labs, a business creating tools to support omnichain decentralized apps, will be its first investment.
"We will focus on products and services, which can solve real business challenges, improve client experiences and expand growth opportunities, both across the art market directly and for interactions with it," said Christie's Ventures global head Devang Thakkar.
Early in 2020, Christie's sale of artist Beeple's digital collage for $69 million served as a wake-up call for the auction house to focus more on the intersection between art and technology. Adding to it, Gucci's first NFT, a piece of video art, was sold through Christie's that summer for $25,000, making it one of the most expensive products the fashion house had ever sold.
Although the bear market has caused activity to slow down, firms with a focus on Web3 and the Metaverse continue to get substantial funding. In terms of venture capital for blockchain-related projects, 2022 is expected to set a record. According to Cointelegraph, blockchain and crypto companies raised $14.8 billion in the first three months of the year, which is half of the 2021 total.
French banking giant BNP Paribas enters the crypto custody space.
The second-largest banking group in Europe has partnered with Swiss digital asset storage company Metaco to enter the crypto custody market.
Despite several big banks moving toward crypto custody, BNP Paribas Securities Services' status as a significant worldwide custodian with about $13 trillion in assets under custody makes this agreement especially noteworthy.
With its recent custody technology agreement with Societe Generale (GLE), a French bank, Metaco is quickly emerging as the preferred supplier for banks and other institutions wishing to enter the cryptocurrency market. Along with a relationship with Citigroup (C), Metco recently announced agreements with BBVA (BBVA), Zodia Custody, DBS, and UnionBank Philippines.
With less emphasis on pure cryptocurrencies, the solution that Metaco will be offering to SocGen and Citi is more focused on security tokens, such as tokenized versions of equities or other financial assets.
Earlier this year, short-term asset loans were made using digital tokens traded on the blockchain network of JPMorgan.