Discover more from Token Dispatch
Your daily new frontier-tech dispatch on blockchain and artificial intelligence. Handpicked and crafted with love by human bots 🤟
Over 12,000 subscribers
eBay acquires NFT marketplace KnownOrigin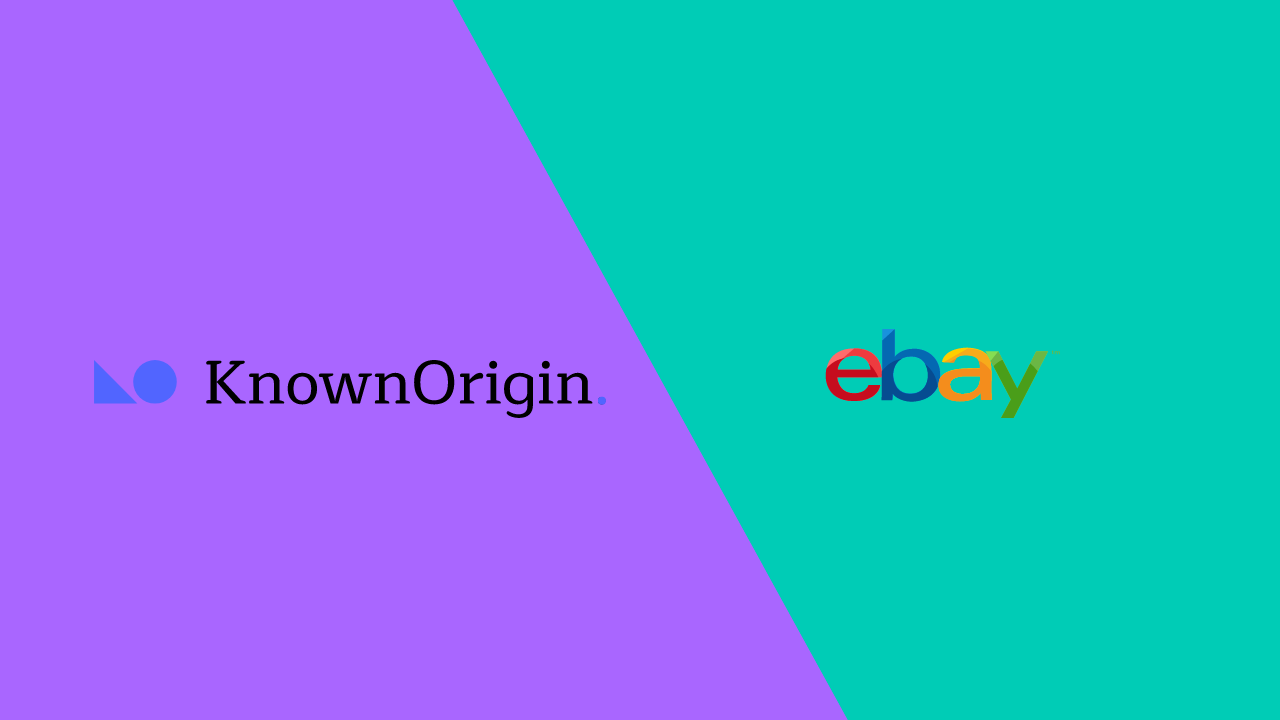 While eBay's CEO Jamie Iannone had previously hinted at the idea of incorporating digital collectibles like trading cards, images, and video clips on its platform, the company only formally declared its interest in them earlier in May.
A hockey-themed collection of non-fungible tokens (NFTs) was launched by eBay last month in collaboration with Tezos and Polygon-based NFT platform OneOf.
And Today, eBay announced that it's acquiring Manchester-based NFT marketplace KnownOrigin.
Although the terms of the acquisition were not disclosed, here are a few things you need to know:
eBay says the companies have signed and closed the deal as of June 22nd, and it's acquiring the entire company, including IP and the team.

KnowOrigin enables artists and collectors to create, buy and resell NFTs and has facilitated $7.8 million in trade volume since its launch.

The marketplace was founded in 2018 in Manchester, UK, by Andy Gray, David Moore and James Morgan, and all three co-founders are joining eBay.

In February, KnownOrigin secured GBP3.5 million ($4.3 million) in a Series A round that was co-led by crypto venture capital companies GBV and Sanctor Capital.
"With this acquisition, we will remain a leading site as our community is increasingly adding digital collectibles," said Jamie Iannone, CEO of eBay. "KnownOrigin has built up an impressive, passionate and loyal group of artists and collectors making them a perfect addition to our community of sellers and buyers. We look forward to welcoming these innovators as they join the eBay community,"
By acquiring an NFT marketplace, the e-commerce company has made a significant push into the realm of blockchain technology and digital collectibles. But it's unclear whether the blockchain startups' willingness to sell resulted from the current market environment or whether it was simply a really excellent deal.
It's possible that not every blockchain startup will find the success it needs to survive a crisis when even the established businesses are struggling. However, KnownOrigin has made a name for itself as one of the leading NFT marketplaces for luring top artists and collectors. Furthermore, it has partnered with well-known brands, including Adidas, Netflix, and Adobe.
Even in such a scenario, merging with well-known names like eBay can accomplish great things by integrating the new cutting-edge features into its current business strategy.
"As interest in NFTs continues to grow, we believe now is the perfect time for us to partner with a company that has the reach and experience of eBay." said David Moore, co-founder, KnownOrigin.
MoonPay launches the NFT platform with Universal, Fox corporation
Crypto startup MoonPay has launched HyperMint, a platform that allows businesses to create up to 100 million non-fungible tokens (NFTs) at once. Creators and companies can use the new service to make NFTs with photos, music, video etc.
Fox Corporation, Creative Artists Agency (CAA), Universal Pictures, Death Row Records, UK-based luxury store Selfridges, and music artist Timbaland's Beatclub are among the companies that have already signed up.
"The potential of NFTs goes beyond collecting; it's the utility. You can essentially program anything into these NFTs over time, which is why we decided to focus on this new product offering," Soto-Wright, Moonpay's founder, told CNBC.
These digital assets would be utility tokens, as opposed to security tokens, according to MoonPay. Security tokens must be registered with regulatory organisations such as the Securities and Exchange Commission(SEC) in the United States.
Users on the platform can buy NFTs with a debit or credit card, thanks to Moonpay's fiat onramp technology. It also sells its technology to other companies, such as Bitcoin.com and OpenSea, in what Soto-Wright refers to as "crypto-as-a-service."
MoonPay claims to have been profitable since its platform launched in 2019, having more than 10 million clients in 160 countries.
BlockFi receives $250M loan from FTX
We just saw Voyager Digital secure loans from Alameda Research to protect its assets, and today One of the biggest crypto lenders, BlockFi secured $250 million from FTX. Crypto lending companies are having trouble making ends meet and are taking out loans to keep their platforms afloat. Sam BankBan, CEO of FTX, also initiated Alameda research, and it can be seen that Sam has stepped in to help large crypto companies that had been harmed by the recent market collapse.
The arrangement, which provides BlockFi with a $250 million umbrella loan, according to BlockFi CEO Zac Prince, would strengthen the firm's financial sheet and platform robustness.
During the downturn, the company has been particularly hard hit. BlockFi had announced a 20% reduction in its employment, or about 170 positions, a few days prior. In his announcement of the line of credit, Prince implied that it could pave the way for a partnership between FTX and BlockFi.

"Even if we weren't the ones who caused it or weren't involved in it," he said, referring to the wave of "contagion" impacting crypto markets. "I think that's what's healthy for the ecosystem, and I want to do what can help it grow and thrive." said Sam , CEO of FTX