Discover more from Token Dispatch
Your daily new frontier-tech dispatch on blockchain and artificial intelligence. Handpicked and crafted with love by human bots 🤟
Over 12,000 subscribers
El Salvador, Lugano sign economic agreement aimed at spreading Bitcoin adoption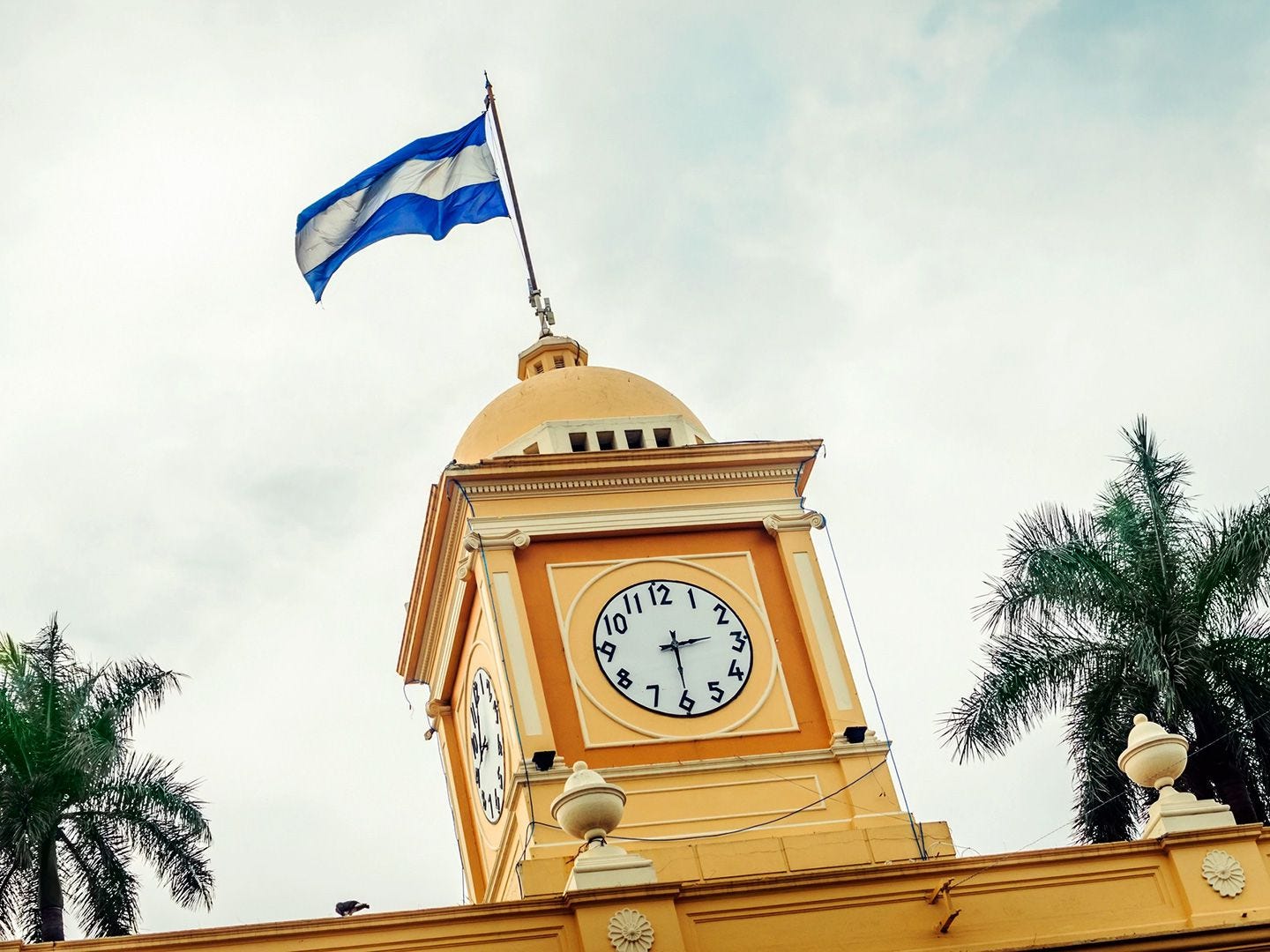 El Salvador is the first country to adopt bitcoin as a legal tender. And about seven months ago, Lugano launched its "Plan B" program to bring bitcoin adoption to the city. Now the Latin American country and the Swiss city together want to drive the adoption of Bitcoin and other cryptocurrencies.
The southern Swiss city of Lugano and El Salvador have signed an economic cooperation agreement that aims to boost crypto adoption.
The two pro-crypto jurisdictions signed a memorandum of understanding on economic cooperation at the city's Plan B event on Oct. 28, according to a Lugano announcement.
Three things to note:
El Salvador will open a "Bitcoin office" in Lugano to spread crypto adoption in Europe.

Tether, the company behind the world's largest stablecoin USDT, is attempting to establish Lugano as a crypto hub where people can spend Bitcoin and stablecoins via "Plan B."

El Salvador and Lugano will be improving cooperation in the field of education and research and will foster the exchange of students and talents between the two regions.
"The use of Bitcoin and Blockchain technology creates new opportunities for growth and investment that benefit our communities; it is a new alternative financial and exchange tool that fosters trade and the provision of services in a globalized world," said Joaquín Alexander Maza Martelli, El Salvador's ambassador to the United Nations Office in Geneva.
El Salvador aspires to be a crypto hub, but the last few months have been difficult. According to CNBC, El Salvador currently has an unrealized paper loss of approximately $60 million, which will not be locked in until its Bitcoin position is exited. There are also concerns about the country's debt sustainability with Bitcoin's value drop.
Now let's see how this partnership will change things for the better.
Twitter users can soon buy and sell NFTs through tweets
Twitter today unveiled a collaboration with four marketplaces to enable users to purchase, sell, and display NFTs through tweets.
The integration, known as NFT Tweet Tiles, places an NFT's artwork in its own panel within a tweet and adds a button that directs readers to a listing on a marketplace.
Rarible, Magic Eden, Dapper Labs, and Jump.trade are some marketplaces supported during the trial. According to the representative, the "feature is presently being tested with select Twitter users across iOS and the web." If they are part of the test group, they will see the NFT Tweet Tile integration.
Over the past year, the company has gradually increased support for NFTs. It produced some free NFTs in June 2021. Support for NFTs in profile images was implemented in January. It also started cryptocurrency tipping in September 2021.
Visa Files Trademarks for Metaverse and Crypto Wallets
Two trademark applications for digital wallets, non-fungible tokens, and the metaverse were submitted to the USPTO by payments giant Visa (V).
The trademark applications include more than just cryptocurrency software and wallets, thanks to the non-fungible token clauses.
"At Visa, we are continually exploring technologies that might lead to new payment innovations and greater financial inclusion, a company spokesperson.
While one relates to creating, buying and selling NFTs, the other refers to software for managing digital transactions, utilising it as a cryptocurrency wallet, and working and confirming cryptocurrency transactions using blockchain technology.
Other parts of the applications relate to "non-downloadable virtual goods" and "a collectable series of non-fungible tokens," as well as "providing virtual environments in which users can interact for recreational, leisure or entertainment purposes accessible in the virtual world."