Discover more from Token Dispatch
Your daily new frontier-tech dispatch on blockchain and artificial intelligence. Handpicked and crafted with love by human bots 🤟
Over 12,000 subscribers
Elon Musk buys Twitter spurring a flurry of mixed reactions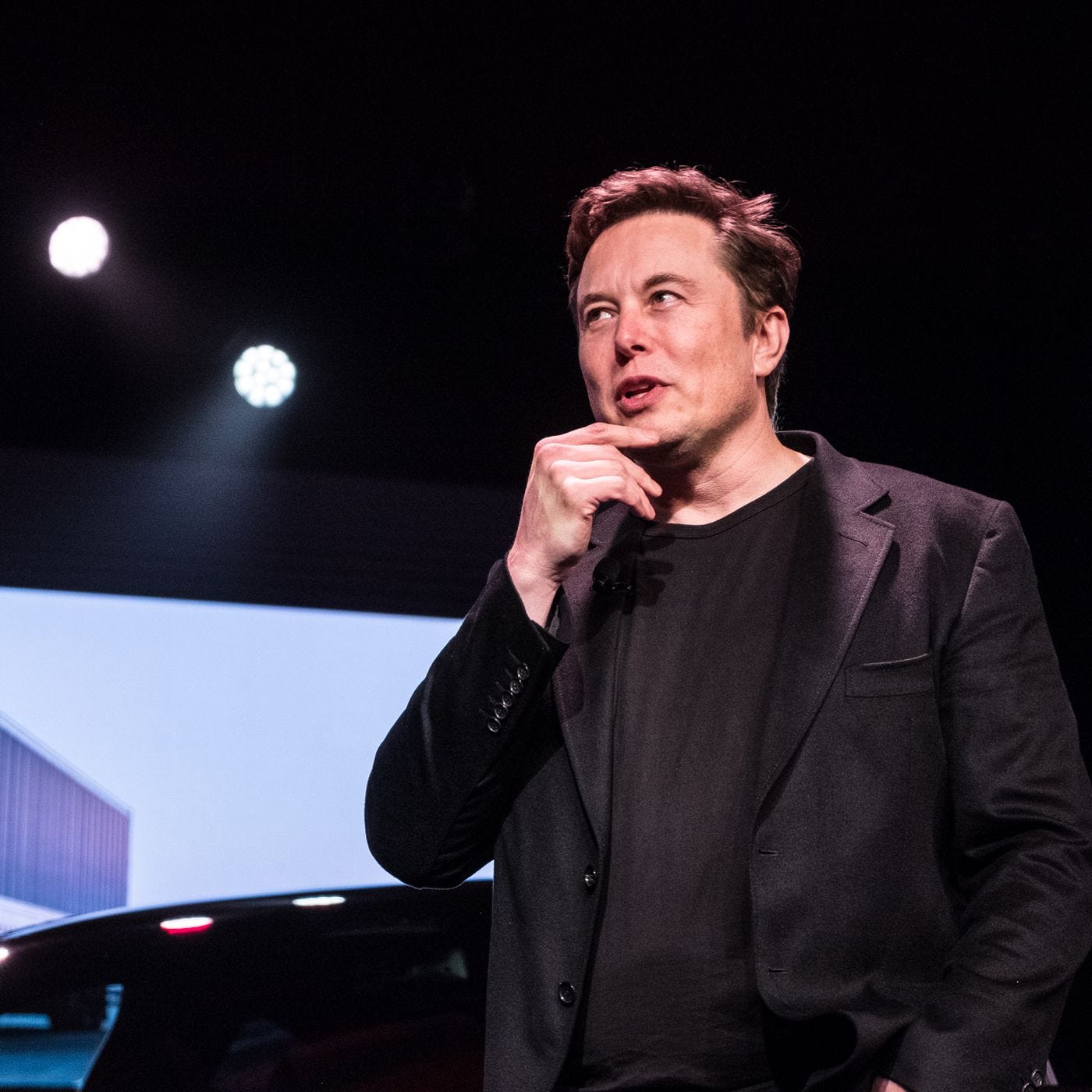 Ending weeks of speculations, Elon musk has finally bought Twitter. According to a press release, Twitter (TWTR) has accepted the $54.20-per-share buyout bid from Tesla CEO Elon Musk, valuing the social media platform at nearly $44 billion in cash.
Musk, the CEO of Tesla and SpaceX, was slated to join the Twitter board of directors as the microblogging platform's largest individual shareholder, but he then backtracked, announcing his plans to buy Twitter outright and take it private.
Musk announced his plans in an April 13 filing with the Securities and Exchange Commission, noting that he had invested in the firm to explain free speech before concluding that "the company will neither thrive nor serve this societal imperative in its current form."
"Free speech is the bedrock of a functioning democracy, and Twitter is the digital town square where matters vital to the future of humanity are debated," Musk said in a statement. "I also want to make Twitter better than ever by enhancing the product with new features, making the algorithms open source to increase trust, defeating the spambots, and authenticating all humans."
Twitter's creator, Jack Dorsey, tweeted late Monday night that Twitter shouldn't have an overlord, But if it must, then Elon Musk, the richest man in the world, is as good as it gets. "Elon is the singular solution I trust," Dorsey stated.
Musk wants to make Twitter's algorithms public by uploading them to the popular GitHub code repository. Because the complex algorithms handle millions of pieces of content every day, this should provide developers and users with a better understanding of how they work.
Ever since the reports of the buyout came out, the internet has been flooded with reactions and memes. There's excitement, criticism and also jokes and memes around the news. While some thought this was a terrible deal, others saw this as a step in the right direction.
On Monday, there were more than 200,000 Google searches for "Elon Musk Twitter," according to reports.
Jeff Bezos, the founder of Amazon, was one of the first to respond. Bezos retweeted a post by New York Times reporter Mike Forsythe, who mentioned Musk's massive market in China. "Interesting question. Did the Chinese government just gain a bit of leverage over the town square?"  Bezos' twee reads.
Kevin O'Leary, an entrepreneur and crypto investor, also stepped out to support Musk's bid to buy Twitter,  saying he thinks the billionaire could reboot the company.
Sriram Krishnan, a partner at Andreessen Horowitz who specialises in Web3 technology, termed the buy a "new era" for the company.
"Elon Musk must be awarded the Presidential Medal of Freedom," tweeted Anthony Sabatini, a Florida state representative running for Congress.
"Suck it, communists," wrote Monica Crowley, a former Treasury Department official.
At the same time, US Senator Elizabeth Warren tweeted, "This deal is dangerous for our democracy. Billionaires like Elon Musk play by a different set of rules than everyone else, accumulating power for their own gain. We need a wealth tax and strong rules to hold Big Tech accountable."
Musk called himself a "free speech absolutist," while some fear that freedom of expression can also lead to the propagation of hate speech. Aside from that, some individuals speculated if former US President Donald Trump would return to Twitter time soon.
According to some people, Musk's acquisition of Twitter was a misplaced priority.
A user wrote: "Elon Musk, you buying Twitter is actually a misplaced priority because the world has more pressing issues at hand like World Hunger, unemployment, climate change etc. The $44 billion would've gone a long way if used in solving some of these global challenges; U are misusing ur wealth (sic),"
"u won't quit twitter, u have depression :/." Washington-based journalist Chelsea Cirruzzo joked.
Meanwhile, the price of dogecoin has risen by more than 20% since reports of a deal likely surfaced on Monday morning. Musk's passion for DOGE has some investors speculating that if he were to own Twitter, DOGE might play a bigger part in payments.
It is yet to see What significant changes will happen to Twitter after Elon Musk takes over.
But, yeah it's confirmed that now we can have that edit button on Twitter.
OpenSea Acquires Ethereum NFT Aggregator Gem in Push for 'Pro' Users
OpenSea, the top NFT marketplace by trade volume, has acquired Gem, an Ethereum NFT marketplace aggregator that allows collectors to buy assets in bulk across several platforms.
The move was revealed this morning by OpenSea's CEO and co-founder Devin Finzer, who wrote in a blog post that the addition of Gem is part of a push to serve more experienced NFT buyers.
Gem is a single platform that connects to various NFT marketplaces, including OpenSea, LooksRare, and Rarible, and allows users to buy assets from all of them in one transaction. This could result in significant charge savings. Gem also incorporates rarity rankings for NFT collections, such as in profile photo collections with traits (like the Bored Ape Yacht Club).
Gem, which debuted in January, appears to have taken the lead in recent months. It was processing approximately ten times the number of transactions and total trading volume as Genie, a similar aggregator, according to analytics platform DappRadar earlier this month. Gem supports LooksRare and allows users to receive LOOKS reward tokens for trading using Gem. Genie may be crafting its typical response to Gem's recent climb, not to mention its new parent firm. Following the OpenSea announcement, Genie founder Scott Gray teased "$GENIE," implying that the platform would soon introduce a token.
The decision by OpenSea comes at a time when the NFT market is becoming increasingly competitive. It's still the most significant participant in the market, generating billions of dollars in organic trading volume. Still, noteworthy competitors like Coinbase NFT, forthcoming NFT.com, and the ever-expanding Rarible are attempting to undercut its first-mover advantage.
PROOF Raises $10M From Reddit's Ohanian After Moonbirds NFT Launch
With the significant launch of its Moonbirds project, PROOF, the Web3 media firm founded by Digg co-founder and venture entrepreneur Kevin Rose, has created ripples in the NFT industry. And now, the company has received funding from Alexis Ohanian, another well-known software entrepreneur.
Last year, PROOF started as a podcast as a spinoff of Rose's previous Modern Finance show. Then, last December, the company established the PROOF Collective, a secret community of 1,000 people who gain access to free NFT drops, future events, and other perks and advantages through NFT access permits.
The PROOF Collective NFTs were sold in a Dutch auction-style for 5 ETH each, but their value has risen significantly on the secondary market. The cheapest accessible NFT was offered on OpenSea at over 115 ETH—roughly $346,000.
Due to the enthusiasm around Moonbirds, PROOF's first Ethereum NFT profile photo collection, released on April 16, the price has risen dramatically in recent weeks. PROOF NFT holders received two Moonbirds NFTs, and 7,875 more were sold for 2.5 ETH each (about $7,600) to collectors who won a seat on the allowlist through a raffle.
PROOF plans to release additional NFTs alongside creating Web3 content, launching a live conference in 2023, and other planned initiatives. Its meteoric rise, however, has not been without controversy. PROOF co-founder and Chief Operating Officer Ryan Carson announced the formation of an NFT investment fund, 121G, shortly after Moonbirds launched and began buying Moonbirds on the secondary market.
PROOF has also drawn criticism over the possibility of giving Moonbirds NFTs to celebrities. Last Monday, comedian and TV star Jimmy Fallon—who also owns a Bored Ape—tweeted about his Moonbirds NFTs, but when BuzzFeed asked how he got them, Rose refused to give the site a straight explanation.
Stay informed in just 5 minutes
Get a daily email that makes reading crypto news informative. Have fun keeping up and getting smarter.
The dispatch is sent in time zones at 8:30 am. Choose your preferenceEastern Time Zone (UTC-05:00)USTISTGMTSST
Subscribe
​