Discover more from Token Dispatch
Your daily new frontier-tech dispatch on blockchain and artificial intelligence. Handpicked and crafted with love by human bots 🤟
Over 12,000 subscribers
Email marketing platform Mailchimp bans crypto-related media outlets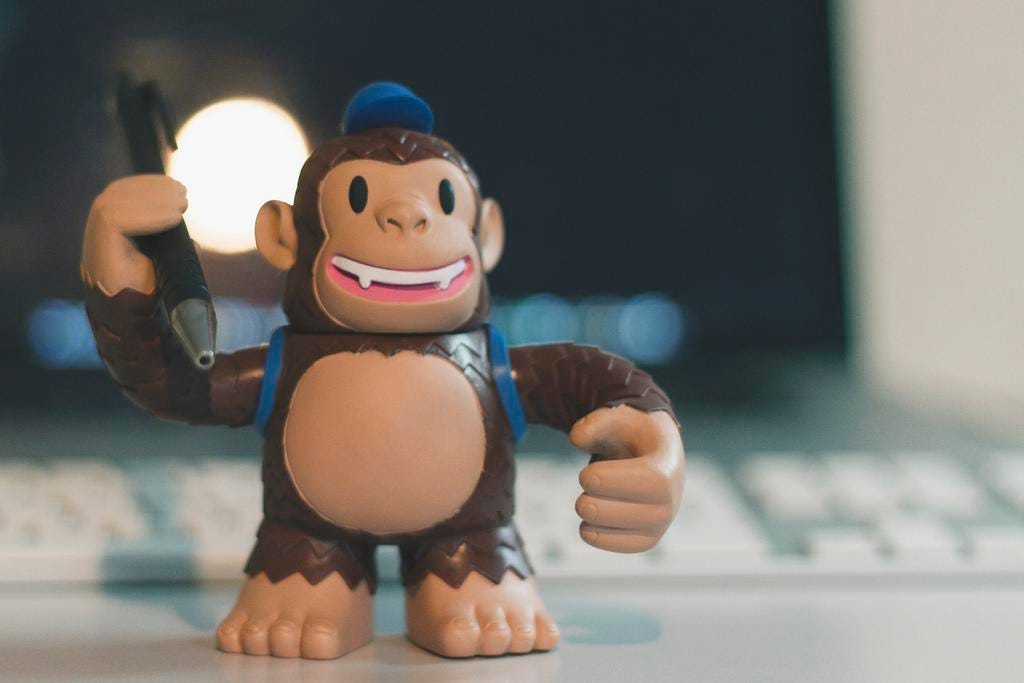 Mailchimp has suspended the accounts of several crypto-related firms. Again!
The affected companies are:
self-custody crypto wallet Edge

crypto intelligence firm Messari

Crypto media outlet Decrypt

decentralized peer-to-peer marketplace Akash Network

Jesse Friedland, founder of NFT collection Cryptoon Goonz

NFT artist Ocarina
No warning, no explanation, and no access to the subscriber lists. Messari founder Ryan Selkis is really disappointed.
This brings us back to four years ago. The email marketing company hasn't been comfortable with crypto firms since 2018, citing "higher-than-average abuse complaints" as the reason.
In response to a Twitter complaint in 2018, the firm stated, "Cryptocurrency-related information isn't necessarily prohibited. It can be sent as long as the sender isn't involved in the production, sale, exchange, storage, or marketing of cryptocurrencies."
Edge couldn't send out its bi-weekly newsletter from Monday. When community manager Joelly Garcia attempted to log into the account, it returned as a "deactivated" account.
"While Web3 is making a lot of attempts at finding other ways of communicating with people, if you're trying to hit email," "you're kind of stuck with platforms like Mailchimp." Says Edge Wallet CEO Paul Puey and we couldn't agree more.
Ethereum's final testnet Merge goes live on Goerli
The third and final test environment network (testnet) merge before the main event has successfully been completed and takes the project one step closer to Ethereum's mainnet upgrade later this year. Okay, now merge it already!
Important things to be noted:
The testnet will officially make the switch once its total block difficulty hits 10,079,000( expected to happen sometime before Friday)

Goerli was the last of three public testnets, and after this, the mainnet Merge is expected to occur at the end of September.

After the successful "dress rehearsal," Ether (ETH) rose to $1,919, the highest point since June 1, outperforming bitcoin (BTC).

The Merge is considered one of the most anticipated events in crypto history, which will change a lot of things for the industry. The two previous testnet merges, Ropsten and Sepolia, were also largely successful, and the community is pretty excited!
Taiwan's Ministry of Digital Affairs integrates Web3
The new website of Taiwan's Ministry of Digital Affairs integrates Web3 components to secure access in the face of cyberattacks from mainland China.
Taiwan's Ministry of Digital Affairs (MODA) is incorporating the InterPlanetary File System (IPFS), a feature of Web3 technology used for decentralized file sharing, to protect its website from threats from mainland China. Digital Minister Audrey Tang Feng said on Tuesday.
IPFS identifies content through file hashes, allowing files stored by multiple parties to be found anywhere and accessed by simple HTTP.
The decision follows the controversial visit of US House Speaker Nancy Pelosi to Taiwan, despite warnings from mainland China. Since the visit, government websites have been subjected to a slew of attacks sourced from the mainland.
The government estimated in 2018 that the public sector in Taiwan faced 20 million to 40 million cyberattacks each month. Taiwan has long been a target of cyberattacks from mainland China. Relations between Taipei and Beijing are already tight due to recent geopolitical unrest.
Crypto in Taiwan: The country has a love-hate relationship with crypto. We still remember Taiwan's chief financial regulator comparing cryptocurrencies to online gambling. And buying crypto with credit cards is now indirectly banned in Taiwan. However, the country is piloting its own central bank digital currency (CBDC) and also currently distributing its digital currency to five Taiwanese banks for distribution.