Discover more from Token Dispatch
Your daily new frontier-tech dispatch on blockchain and artificial intelligence. Handpicked and crafted with love by human bots 🤟
Over 12,000 subscribers
Europe's first NFT Vending Machine is coming to London next week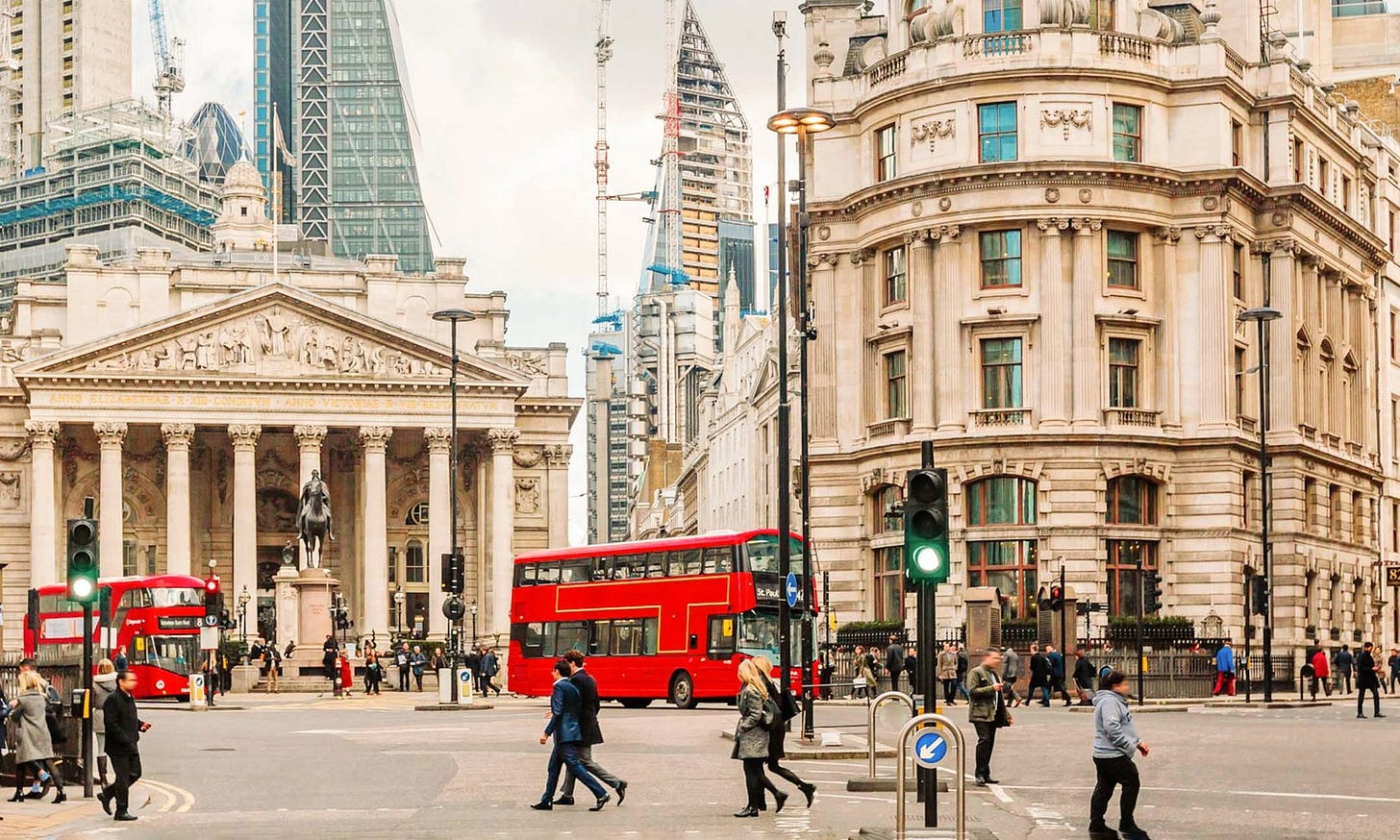 They say, "Change is inevitable. Except from a vending machine,". But we beg to disagree now.
MyNFT is bringing NFTs directly into the real world. How? with a Vending Machine! That is as real and fun as it gets.
The multichain nonfungible token (NFT) marketplace has announced it will showcase its first-ever physical NFT vending machine at this year's NFT.London event scheduled for Nov. 2–4.
With this very thoughtful invention of MyNFT, anyone can start buying and trading digital assets without prior knowledge of the industry. You don't even need to have a digital wallet to purchase NFTs.
How does it work? Yeah, it's a vending machine. Everyone knows how to operate one!
In this case, all one needs to do is select one of the envelopes displayed and then enter the code provided. After paying, they will be able to scan the QR code in the envelope, including an invitation to create a MyNFT account and an NFT wallet in which they will receive their NFT.
The vending machine is also the first offline device that will enable enthusiasts to purchase physically backed NFTs.
MyNFT aimed to make NFT transactions as democratic and accessible to use as possible. Hugo McDonaugh, MyNFT's cofounder, described the vending machine as "a fun and quirky way to demonstrate" the marketplace's goal of removing all barriers to entry in the NFT space.
The physical NFT vending machine will be located outside the NFT.London conference venue, at the Queen Elizabeth II Centre, Westminster, London, to allow anyone to try its instruments without buying the tickets.
Unlike the NFTs that can cost millions of dollars in crypto, the MyNFT collection on vending machines will cost between 10 and 100 pounds.
NFTs in Vending Machine is not an entirely new thing though -Digital art collecting platform Neon launched the first in-person non-fungible token (NFT) vending machine in New York City in March this year.
The NFT ecosystem has received a great deal of attention in the last two years, with celebrities, and brands, joining the trend, collecting high-priced digital collectables. Lowering the barriers will propel things forward while also revealing the industry's vast potential.
Blockchain.com and Visa collaborate to provide a crypto debit card.
Blockchain.com has announced the launch of a new cryptocurrency-loadable pre-paid Visa card, joining the ranks of companies like Crypto.com, Ripio, Bitso, Coinbase, Bitpay, BlockFi, and FTX. It has teamed up with Visa to introduce a crypto card that lets users pay with their crypto or cash balance wherever Visa debit cards are accepted. The card is initially exclusively available to residents of the United States.
Users of the Blockchain.com Visa will receive 1% back in cryptocurrency whenever they use the card. The card's operator is California-based Marqeta, which worked on the Swipe crypto visa card in September 2020.
On a waiting list, 50,000 people had already signed up for early access to the card.
"This is a prime example of digital assets making their mark on the existing financial services industry as we shape the future of (mainstream) finance," said Smith, CEO of blockchain.com
Google launches blockchain node engine for Ethereum developers.
Blockchain Node Engine (BNE), a cloud-based node engine service, is being introduced by Google for Ethereum developers and projects. With BNE's node-hosting service, Web3 businesses may install smart contracts, relay transactions, and read or write blockchain data on Google Cloud. The first blockchain that BNE will support is Ethereum.
Several security measures, like Google's Cloud Armor, intended to thwart denial-of-service (DDoS) assaults that spam networks and shut them down, are also included in the Blockchain Node Engine.
Nodes, which are containers that run code for crypto networks, are a fundamental component of Web3 and are necessary for the smooth operation of networks like Ethereum. A network can become more decentralized, scalable, and safe as it grows in nodes.
Google is aware of the fact that it already operates on a worldwide scale and wants to be a major participant in the Web3 infrastructure market. This might be a game changer if google delivers what it's promising to the developers, but still, it might raise centralizing concerns for a few others.