Discover more from Token Dispatch
Your daily new frontier-tech dispatch on blockchain and artificial intelligence. Handpicked and crafted with love by human bots 🤟
Over 12,000 subscribers
Fidelity, the $5 Trillion behemoth, is bringing Ethereum trading to institutional clients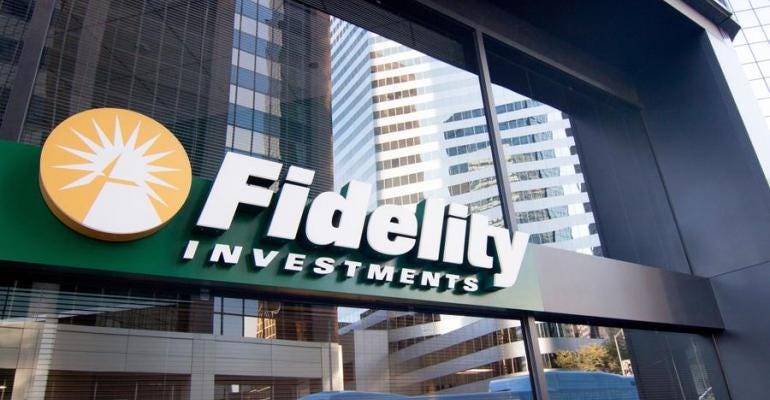 Following success of the 'merge', Here comes the big news for Ethereum community: Fidelity is making Ethereum available to institutional clients!
Fidelity Digital Assets, the crypto arm of the $4.5 trillion asset manager, kicked off Ethereum's institutional adoption by allowing institutional investors to buy, sell, and trade ETH beginning Oct. 28 according to a company email shared by Fidelity's customers.
Ever since the big event (Merge), We've all been waiting for the payoff - mainstream and institutional adoption of ETH. And now Fidelity is here to get the ball rolling!
Bull-flag for ETH? Well, can't say that with the winter situation still intact, but seems like Ethereum widespread is beginning here.
According to an Oct. 4 filing, Fidelity launched a US$5 million Ethereum Index Fund for accredited investors earlier this month.
"With the Ethereum Merge completed, many investors are looking at Ethereum through a new lens," said Fidelity in the email. - Probably referring to Ethereum's transition to the eco-friendly model.
Fidelity Digital Assets, the crypto-focused institutional custody and trading platform was launched in 2018. The company currently offers two exchange-traded crypto funds, one for the metaverse and one for digital payments.
Fidelity has long been a proponent of crypto adoption. There were rumours that Fidelity would soon allow retail investors to trade Bitcoin, with Mike Novogratz, CEO of Galaxy Holdings Ltd, hinting the same.
In April, the asset manager Partnered with MicroStrategy to allow its corporate clients to add Bitcoin to the 401(k) retirement plans it manages for them, which was a pretty big deal for the crypto world.
Indian Cricket legend Sachin Tendulkar enters world of NFTs with rario investment
Sachin Tendulkar has not yet retired :) As a part of his new innings in the modern world of non-fungible tokens, the cricket icon has partnered with Rario, an officially sanctioned digital cricket collectibles platform (NFTs).
Tendulkar will contribute strategically to Rario, an NFT cricket platform. Only Rario.com will have access to iconic events in Tendulkar's life and career as official NFTs.
"This partnership not only involves Sachin as a strategic investor but also allows fans from around the world to own his digital collectibles exclusively on Rario.com," Rario said in a statement.
Rario has agreements with several cricket boards, significant competitions, and a roster of more than 900 international cricket players. Rario has partnerships with Animoca and Polygon Studios. According to the release, the platform has sold more than 150,000 NFTs since 2021.
South Africa classifies crypto assets as financial products
According to a recent notification from the country's Financial Sector Conduct Authority, South Africa has classified cryptocurrency assets as financial products. The modification more closely aligns digital assets with the regulatory framework in South Africa.
A "crypto asset" is described in the notice as a "digital representation of value" that is not issued by a central bank but may be traded, transferred, or stored digitally "for payment, investment, and other sorts of use."
The announcement, he continued, would cover cryptocurrency trading platforms and those that offer guidance or act as a middleman between buyers and sellers of digital financial assets.
"This was the first legal step required to bring the crypto asset industry within the South African legal framework," Brent Petersen from Easy Crypto, a crypto buying and selling platform, said in a note.