Discover more from Token Dispatch
Your daily new frontier-tech dispatch on blockchain and artificial intelligence. Handpicked and crafted with love by human bots 🤟
Over 12,000 subscribers
Fidelity, a Financial services giant, to allow bitcoin trading?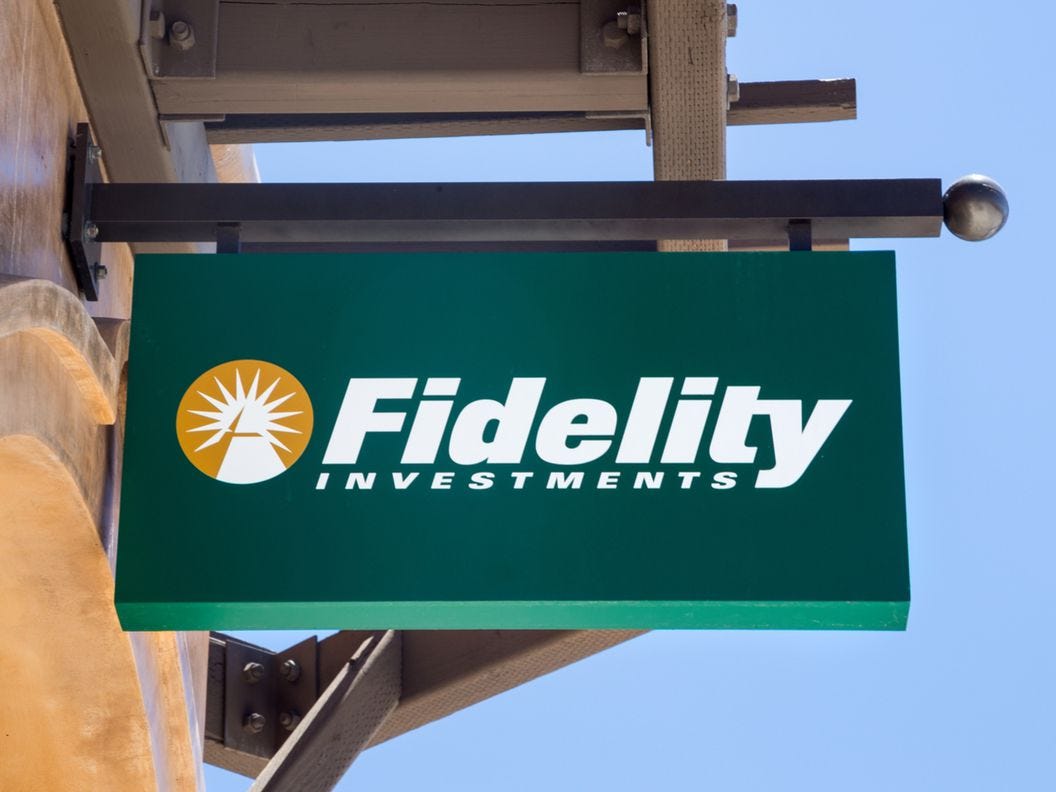 The financial services giant Fidelity is considering allowing individual investors to trade bitcoin through its online brokerage.
This follows competitor Robinhood adding several currencies to its exchange for trading recently, and also BlackRock partnering with Coinbase to offer crypto trading to its institutional customers.
Fidelity's adoption of cryptocurrencies dates back six years:
2015: Fidelity started mining bitcoin.

2018: Developed a platform which allowed institutional investors and hedge funds to trade bitcoin

2020: Introduced its bitcoin index fund, which saw investments reach a boasting $126.5 million.

April 2022: Partnered with MicroStrategy to allow its corporate clients to add Bitcoin to the 401(k) retirement plans it manages for them.

May 2022: The firm's crypto unit plans to hire more than 100 new technology workers as it works to expand its offerings beyond bitcoin.
Earlier this year, Fidelity, the largest supplier of 401(k) savings accounts allowed corporate clients to add Bitcoin to the 401(k) retirement plans it manages for them.
However, the plan to add Bitcoin to the 401(k) retirement plans has raised major concerns from the U.S. Labor Department and multiple senators. Now, allowing to trade bitcoin on its platform could also come under the radar, especially in the current circumstances.
"A bird told me that Fidelity, a little bird in my ear, is going to shift their retail customers into crypto soon enough," said Mike Novogratz, CEO of Galaxy Holdings Ltd. "I hope that bird is right. And so we are seeing this institutional march." We hope the same!
"While we have nothing new to announce, expanding our offerings to enable broader access to digital assets remains an area of focus," Fidelity said in a statement Monday.
The company has not yet updated its clients on its plans. According to WSJ, the trillion-dollar asset manager has more than 34.4 million individual brokerage accounts.
Linux Foundation Project Will Tackle Digital Wallet Interoperability
Linux Foundation, a nonprofit organisation devoted to developing open-source software, is building The OpenWallet Foundation (OWF), a collaborative effort to promote the development of interoperable digital wallets.
According to the press release, the OWF will concentrate on developing an open-source software engine that other businesses and organisations can use to create their interoperable digital wallets. The OWF mentioned that it wouldn't be issuing its own wallet, nor will it provide credentials or establish any new standards.
According to Linux Foundation Executive Director Jim Zemllin, "We are convinced that digital wallets will play a critical role for digital societies. Open software is the key to interoperability and security."
Numerous technological firms, including Accenture, Avast, and the Open Identity Exchange, as well as standards members of the public sector, have already expressed support for the project.
Charles Schwab, Citadel and Fidelity Launch EDX Crypto Exchange
The launch of cryptocurrency exchange EDX Markets by financial titans including Charles Schwab (SCHW), Citadel Securities, and Fidelity Investments is the most recent indication that Wall Street is moving forward in digital assets despite the crypto winter.
By facilitating secure and legal trading of digital assets through dependable intermediaries, EDX Markets "will fulfil latent demand for digital asset trading," according to a press release.
The move comes after the biggest asset manager in the world, BlackRock (BLK), revealed last month that it would allow its institutional clients to invest in cryptocurrencies.
The technology foundation for EDXM will be provided by MEMX, a market operator established in 2019 and owned by Bank of America Merrill Lynch and some of EDX's creators.