Discover more from Token Dispatch
Your daily new frontier-tech dispatch on blockchain and artificial intelligence. Handpicked and crafted with love by human bots 🤟
Over 12,000 subscribers
Fidelity to offer commission free crypto trading for retailers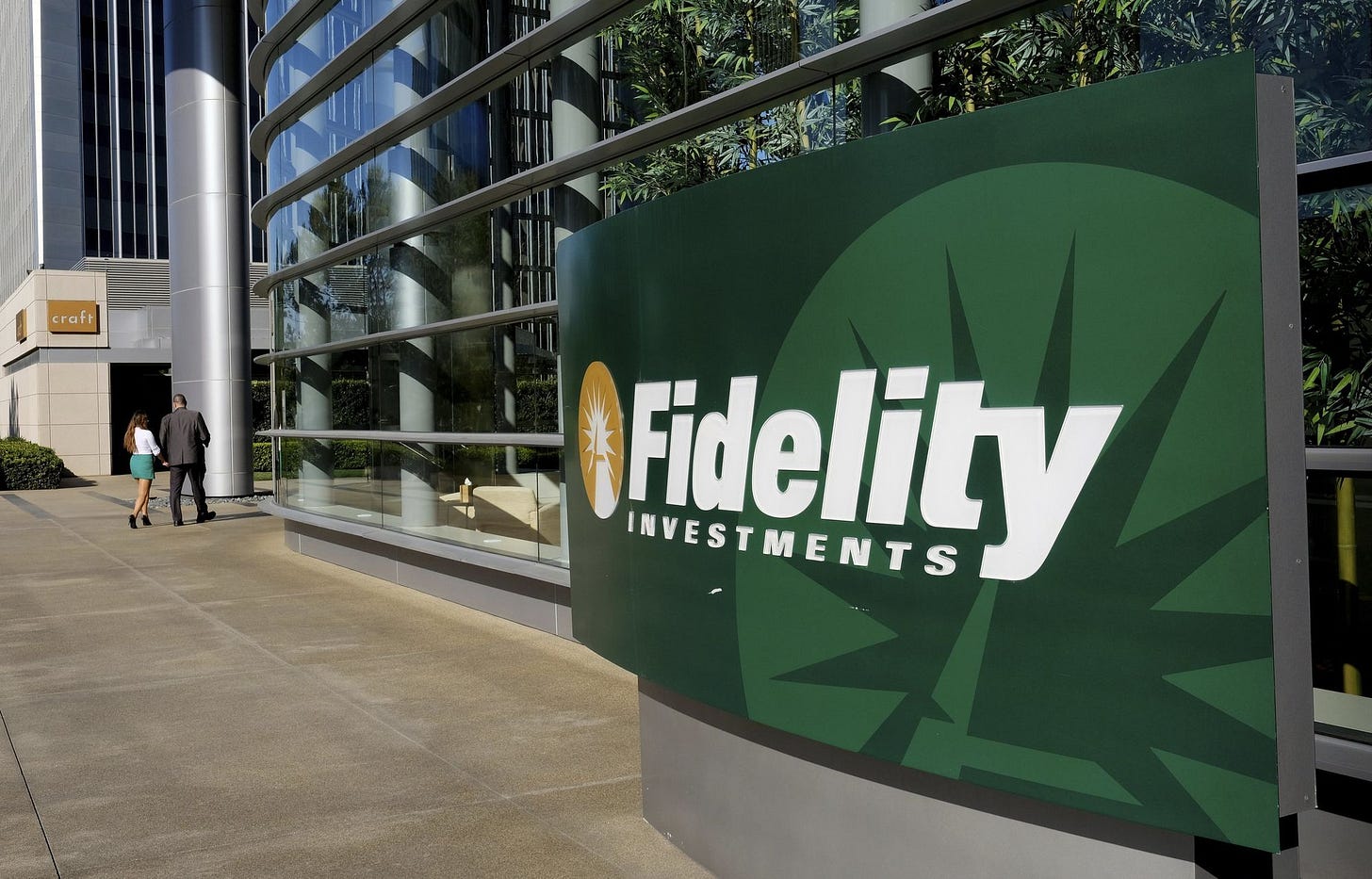 Fidelity is now officially opening retail cryptocurrency trading accounts, making it one of the world's largest asset managers to go crypto.
Fidelity finally opens retail bitcoin (BTC) and ether (ETH) trading accounts. The crypto world has been waiting for this official announcement ever since the asset manager announced its entry into the crypto market earlier this month and launched an early access list.
Users on the list have received an email that says, "The wait is over," detailing the launch of its crypto trading services.
The notice informed customers that a Fidelity brokerage account would be required to open a new Fidelity cryptocurrency account.
Fidelity assures commission-free BTC and ETH trading, with users able to trade amounts as low as $1. Users who want to open an account are asked to read and accept a number of disclosures.
Fidelity's announcement will undoubtedly boost the crypto community's morale in the midst of the FTX chaos and tightening crypto regulations around the world.
But, Fidelity also wants their client to keep in mind that "digital assets can fluctuate quickly, and materially."
They included a risk statement which says, "investing in, buying, and selling digital assets presents a variety of risks that are not presented by investing in, buying, and selling products in other, more traditional asset classes."
Huobi to Launch First National Token in Dominica
Under the approval of the government of the Commonwealth of Dominica, Huobi has teamed up with Tron Network and DMC Labs to jointly create the world's first national tokens DMC (Dominica Coin) and Dominica Digital Identity (DID).
Holders of DMCs will receive Dominican digital citizenship. After rebranding, this represents Huobi's first substantial move toward becoming a significant participant in the metaverse and Web 3.0's future development.
Dominica's DID and DMC are to be initially released on Tron Network. Later, they'll facilitate communication across public chains like BSC, Ethereum, and others.
By using their Dominica DID, users can complete their initial KYC verification or re-verify their identity. Users who complete Decentralized ID verification are understood to enjoy the same rights as other nationals.
The Caribbean region's transformation into a significant global crypto hub will establish a new pattern of collaboration between the cryptocurrency industry and independent nations.
Web3 DAO Game7 reveals $100M grant program
Game7, a decentralized autonomous organization (DAO) focused on Web3 gaming, introduced a $100 million grant programme to accelerate blockchain-enabled games.
They will provide grants for organizations in the development of blockchain tools, smart contracts, games, and core software infrastructures. Grant payments will be made in US Coin (USDC)
High-profile decentralized autonomous organization BitDAO and blockchain gaming platform Forte have both pledged $500 million to the Game7 DAO.
"We're looking to support teams building innovative open-source infrastructure that can accelerate the blockchain gaming space and foster collaboration," wrote Game7
Polygon, Solana, Immutable, and Arbitrum blockchain ecosystems support the cross-chain programme currently. The funds will be distributed to initiatives in five categories—technology, events, diversity, education, and research—over five years at a rate of $20 million per year.