Discover more from Token Dispatch
Your daily new frontier-tech dispatch on blockchain and artificial intelligence. Handpicked and crafted with love by human bots 🤟
Over 12,000 subscribers
FTC sues Meta to block acquisition of VR firm Within Unlimited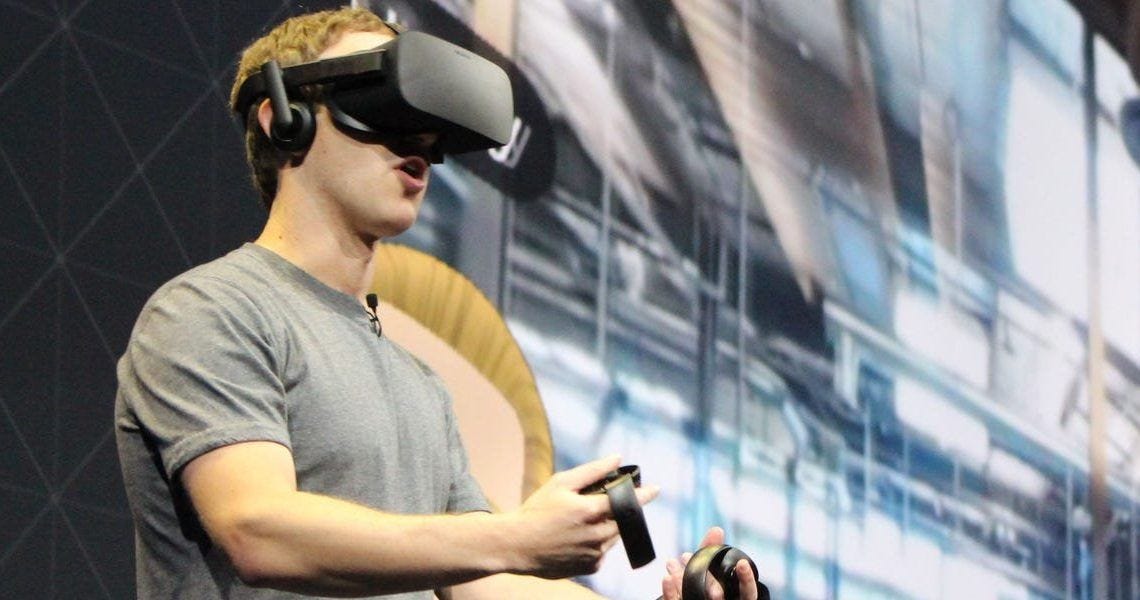 Meta is seeing tough times ahead, hit by two big blows back-to-back!
Firstly, Facebook reported its first-ever decline in quarterly revenue since it went public in 2012. The overall profit for its parent company, Meta, fell 36% to $6.7 billion.
Meta CEO Mark Zuckerberg said on July 27 that the company would steadily reduce headcount growth over the next year.
Secondly, The FTC filed suit against Meta to block the company from buying Within, the VR game developer behind the popular fitness app, Supernatural.
This one is a severe blow as Meta had big plans for the Metaverse. They even changed the name and everything. But it looks like things aren't going to be that smooth for the tech giant.
Meta had said it would acquire Within, which produces the highly popular fitness app Supernatural, and that's where the FTC has a problem with the firm.
Apparently, the agency wants to stop Meta from  "trying to buy its way to the top" and ultimately owning the entire Metaverse.
The Commission is led by president Joe Biden appointee and prominent Big Tech critic Lina Khan who has promised to curtail the power of the tech giants and is quite good at doing so.
The Commission voted 3-2 in favour of filing suit to block the deal.
It is claimed that Meta is attempting to lessen competition in the market by acquiring emerging firms rather than developing its own technology, just like it bought Instagram in 2012, which led the firm's way up as the biggest photo-sharing app.
The FTC argues that by purchasing the company that created the top fitness VR app, Meta is now attempting to hinder VR fitness competition from independent studios.
The company already owned the best-selling VR fitness app, Beat Saber, and the Commission claims that by buying Supernatural, they are only attempting to eliminate competition.
But Meta doesn't believe that Supernatural and Beat Saber offer similar experiences. And in a statement, Meta said the FTC's case was "based on ideology and speculation, not evidence."
UK Law Commission Sees Crypto as a New Type of Property
According to a consultation paper released on Thursday, the Law Commission of England and Wales seeks to expand the application of property laws to include cryptocurrencies and non-fungible tokens (NFT).

What's amazing is that the proposed changes may make it simpler for crypto investors to pursue legal claims for losses sustained due to thefts or frauds.
But how? The Law Commission is recommending the creation of a new category called "data objects" to account for things made of data in an electronic form like databases, software, digital records, domain names, and cryptocurrency to accommodate digital assets.
According to the commission, the supposedly pro-crypto plan is intended to promote the U.K. government's effort to establish the nation as a major hub for the crypto industry. Nevertheless, since Scotland and Northern Ireland have their own legal systems, the commission's guidelines would not be applicable there.
Solana Plans to Establish an IRL Retail store and a Web3 "Embassy" in New York
Super exciting update from the Solana universe:
In the centre of New York City, at Hudson Yards in Manhattan, Solana is opening its first in-person retail outlet (IRL) under the name Solana Space.
It said that the area was planned to serve as Solana's "embassy" and "cultural centre." Solana is a popular blockchain substitute for Ethereum. It's known for its speed and low transaction fees.
The business is now prepared to develop a whole ecosystem with Solana Space that includes NFTs, tokens, DAO memberships, and much more.

"Spaces is everyone's first crypto friend. Inside, you'll learn how Solana works and what Web3 is. We'll set you up with a wallet and your first NFTs and guide you through your first on-chain transactions. There's more. We also designed Spaces to be cultural centres, embassies for Solana."
Solana is not the first company to enter the IRL market for goods and services. In fact, restaurants with a Bored Ape motif are opening in Los Angeles.