Discover more from Token Dispatch
Your daily new frontier-tech dispatch on blockchain and artificial intelligence. Handpicked and crafted with love by human bots 🤟
Over 12,000 subscribers
Goldman Sachs is raising $2 Billion to buy lending platform Celcius' assets if it goes bankrupt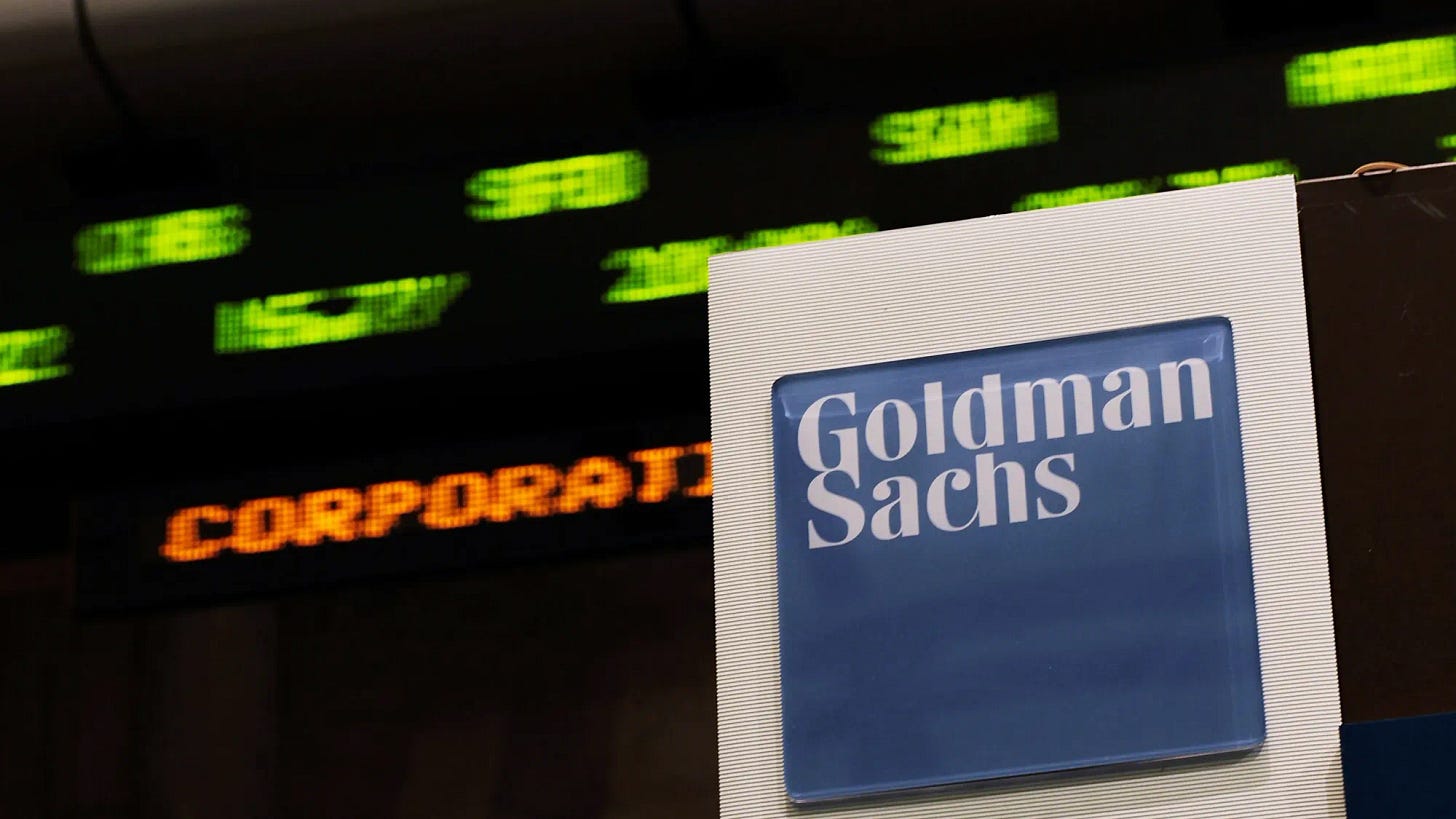 The lending platform Celcius is at the forefront of the ongoing cryptocurrency winter and market downturn. Speculations about its insolvency have been circulating around ever since the company announced earlier this month that it would no longer allow users to withdraw, swap, or transfer account balances.
Some saw this as a warning sign that Celsius was in danger of going bankrupt, spreading nervousness and fear among its customers. Concerns have further increased with Celsius' most recent hiring of restructuring attorneys to offer guidance on its growing list of financial challenges.
However, Goldman Sachs Group Inc wants to be prepared to purchase crypto assets at a discount in case of the situation with Celsius gets even worse and the company is forced to file for bankruptcy.
According to the people familiar with the matter, Goldman is attempting to raise $2 billion from investors to purchase distressed assets from the failing crypto lender.
Celsius had more than $8 billion lent to clients and $12 billion in assets under management. The investment bank is approaching traditional financial institutions, Web3 crypto funds, funds that specialize in distressed assets, and traditional financial institutions funds to explore interest in the potential acquisition. With this agreement, in the case of a bankruptcy filing, investors would be allowed to buy Celsius' assets at substantial discounts.
Celsius has tapped restructuring advisory firm Alvarez & Marsal, the Wall Street Journal reported Friday afternoon.
The company reportedly had $11.8 billion in assets in May, a significant decrease from the $25 billion it had in assets in October, and it has 1.7 million platform users right now. A report claims that Celsius raised close to $750 million from investors last year, including Caisse de dépôt et placement du Québec, the second-largest pension fund in Canada.
Yuga Labs files lawsuit against Ryder Ripps
The creators of the popular non-fungible token (NFT) project Bored Ape Yacht Club (BAYC), Yuga Labs has issued a legal complaint against Ryder Ripps, claiming the online provocateur has been "scamming" buyers with falsely equivalent NFTs in a "deliberate effort to harm Yuga Labs at the expense of consumers."
The company openly revealed about the lawsuit on June 24 via Twitter and said that support from the "the outpouring support from community was overwhelming."
Yuga Labs charge Ryder Ripps with "seeking to devalue" authentic BAYC NFTs with a counterfeit collection dubbed RR/BAYC NFTs. The complaint alleged that original BAYC images were copied and marketed as genuine BAYC products.
On May 13, Ripps started minting his RR/BAYC NFTs on Foundation. When Ripps contested Yuga's initial DMCA takedown claim, Yuga promptly withdrew the claim. Following "a claim of intellectual property infringement," the biggest NFT marketplace, OpenSea, has since removed Ripps's collection; however, not before it saw roughly $3.5 million in volume transacted.
Harmony seeks FBI's help after losing $100M in exploit
Adding to this year's long list of exploits targeting bridges, Harmony, a California-based company, announced crooks stole about $100 million worth of digital coins.
Two days after the initial hack, Harmony announced in a tweet that the company is willing to pay a $1 million bounty for the return of Horizon bridge funds.
In a different tweet, the company stated that the exploit did not impact its bitcoin bridge and that funds and assets stored on decentralized vaults were safe at this time.
However, cybersecurity firms and The Federal Bureau of Investigation (FBI), the domestic law enforcement and intelligence agency of the United States have joined the hunt for the attacker.
News of the exploit sent Harmony's native ONE token plummeting, bringing its loss over the previous 24 hours to more than 12%. Developers of Harmony claimed to have alerted exchanges and halted the Horizon bridge to stop further transactions.