Discover more from Token Dispatch
Your daily new frontier-tech dispatch on blockchain and artificial intelligence. Handpicked and crafted with love by human bots 🤟
Over 12,000 subscribers
Hawaii State Senate approves Task Force to regulate crypto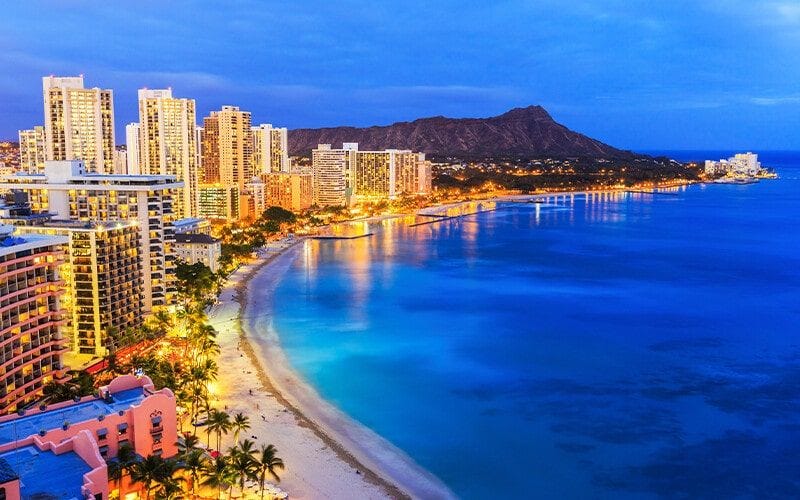 Today, the Hawaii State Senate approved bill SB2695, which establishes a blockchain and cryptocurrency task force, co-signed by Donovan Dela Cruz, Chair of the Senate Committee on Ways and Means and Rosalyn "Roz" Baker, Chair of the Senate Commerce, Consumer Protection, and Health Committee.
The bill's goal is to give people more freedom to experiment with blockchain technology and see how it affects the general public.
SB2695, titled "A BILL FOR AN ACT RELATING TO CRYPTOCURRENCY," sought to create a task force within the Department of Budget and Finance to review and compile data on cryptocurrency and blockchain across the country. The task force would revert to the State Capitol with findings and potential legislation, including a plan to expand blockchain adoption in private and public sectors.
"Since this industry has a vast potential and seems to be growing exponentially everyday, the regulation of this industry would be in the interest of both consumers and the State" stated the two approving committees in a letter written to the President of the Hawaii Senate.
The task force will have both government officials and members of the Web3 space and digital currency professors from the University of Hawaii who the Senate and governor will appoint. The task force aims to report its findings before the beginning of the 2024 legislative session, at which point it will be disbanded.
Once enacted, the crypto and blockchain task force will be needed to complete the report at least 20 days before the House of Representatives' regular session convenes in 2023.
The rise of cryptocurrencies has piqued the interest of regulators. Countries such as the United States, South Korea, and Japan have enacted comprehensive blockchain regulations, laying the groundwork for implementation.
As per the National Conference of State Legislatures, in addition to Washington, D.C. and Puerto Rico, at least 37 states are considering crypto-related legislation.
In a plenary session on Wednesday, Brazil's Senate passed its first crypto-related bill, calling for establishing a regulatory framework.
Last year, the U.S. House Of Representatives passed the "Eliminate Barriers to Innovation Act of 2021," which was co-sponsored by Congressmen Patrick McHenry (R-NC) and Stephen Lynch (D-MA) to establish a federal method for examining how digital assets may affect the country.
Kraken Launches Waitlist for NFT Marketplace, Which Promises Zero Gas Fees.
Kraken, a cryptocurrency exchange, has announced that the waitlist for their next NFT marketplace, Kraken NFT, is now open. On debut, the site will offer no gas fees for NFT sales and transfers, a built-in rarity tool, cash or crypto payments, and support for Ethereum and Solana NFTs.
OpenSea has yet to confront a comparable competitor in terms of market share, with LooksRare, SuperRare, and Rarible getting significantly less traffic. OpenSea still accounts for 68 per cent to 88 per cent of all NFT marketplace activity, according to Dune Analytics, with its closest competitor, LooksRare, standing for 11 per cent to 32 per cent.
Gasless transactions may be what sets Kraken NFT apart from the competition. Once NFTs are custodied with the platform, users will not have to pay any blockchain-related gas fees for trading activities on the site, including sales and transfers.
Furthermore, Kraken NFT's built-in rarity tools eliminate the need for users to visit a third-party website to check the rarity of a collection item. Kraken CEO Jesse Powell told Bloomberg in December that he intended Kraken NFT customers to be able to borrow funds using high-value NFTs as collateral. Still, today's release made no mention of that functionality. In any case, Kraken's NFT marketplace is set to begin "in the next months."
LGT, World's Largest Family-Owned Private Bank, to Offer Crypto
LGT Bank, the royal House of Liechtenstein's financial institution and part of the world's largest family-owned banking group, has begun offering cryptocurrency custody and brokerage services to private clients in Switzerland and Liechtenstein.
LGT's private banking and asset management group, which manages over CHF 280 billion ($288 billion) in assets, will receive crypto services from SEBA Bank, a Swiss-based digital asset services provider.
The bank will initially offer investment services for bitcoin (BTC) and ether (ETH) in response to rising demand among its wealthy clientele (ETH). According to Mathias Schütz, SEBA's head of customer and IT solutions, the bank is in talks to introduce new coins and staking and yield earning opportunities.
"LGT is starting with their booking centre in Liechtenstein for clients located in Liechtenstein and Switzerland...This will see further expansion over the next couple of months."  "LGT is also seeing demand from relationship managers to expand the offering to Singapore and other locations," said Schütz. "For instance, they have a representative office in the UAE, Dubai. So they also want to bring those locations into the play."
Stay informed in just 5 minutes
Get a daily email that makes reading crypto news informative. Have fun keeping up and getting smarter.
The dispatch is sent in time zones at 8:30 am. Choose your preferenceEastern Time Zone (UTC-05:00)USTISTGMTSST
Subscribe
​