Discover more from Token Dispatch
Your daily new frontier-tech dispatch on blockchain and artificial intelligence. Handpicked and crafted with love by human bots 🤟
Over 12,000 subscribers
Hedge fund manager Bill Ackman changes his stance on crypto, endorses Helium Network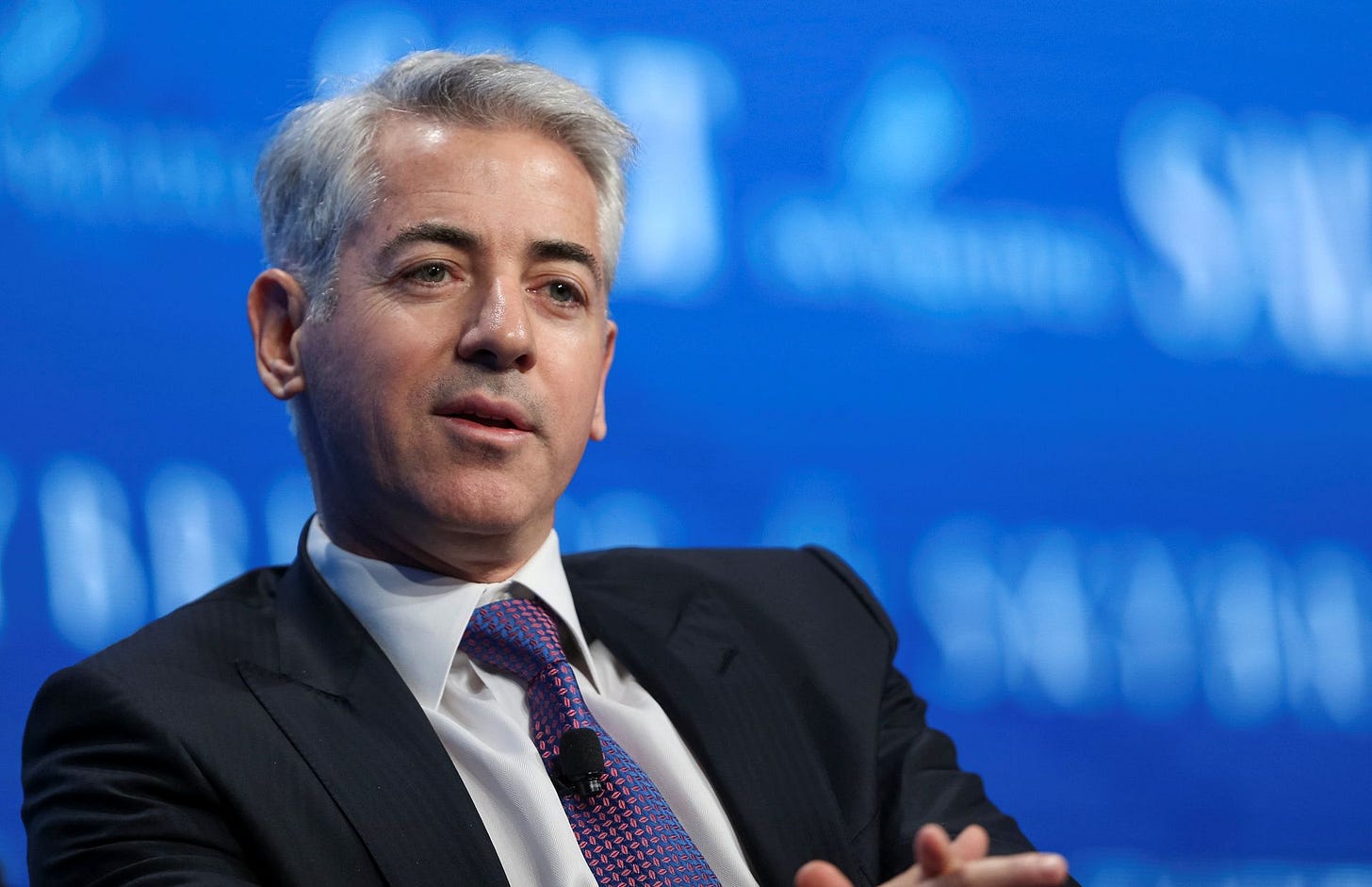 While the crypto industry is under intense scrutiny from regulators and investors in the aftermath of the FTX collapse, billionaire investor Bill Ackman explained his position in a really long thread.
TLDR: Bill wasn't a fan of crypto initially, but now he is, for all the obvious reasons - Bill thinks crypto is here to stay, and with proper oversight and regulation, it has the potential to greatly benefit society and grow the global economy. Also, he is now a "small direct investor" in some crypto projects, including Helium, ORIGYN, and Goldfinch Finance.
Helium is a blockchain-based network of wireless communication protocols powered by thousands of individual users. In September, the Helium community voted to replace its blockchain with Solana, encouraging to the integration of Helium into the SOL phone.
Bill endorses Helium at a time when things aren't looking good for the company. In August, after two of the tech behemoths it claimed to be sponsored by, Lime and Salesforce denied any involvement, despite their logos appearing on Helium's website.
Forbes reported that the firm has a history of favouring its founders and insiders while also using phoney clients to increase token payouts.
"Despite crypto's ability to facilitate fraud, with the benefit of sensible regulation and oversight, crypto technology's potential for beneficent societal impact may eventually compare with the impact of the telephone and internet on the economy and society," Ackman tweeted.
Bill Ackman, a billionaire American investor who was initially sceptical of cryptocurrency, has recently pushed for eliminating regulatory barriers and easing regulations in New York to make the city a crypto hub.
ATP Launches In-Match Digital Art Collection
The Association of Tennis Professionals (ATP) is introducing a new NFT collection called LOVE, a collection of stunning generative digital artworks in association with Art Blocks Engine and the artist Martin Grasser.
The limited edition of NFTs, which go on sale on December 6, will provide fans additional opportunities to commemorate, enjoy, and own memorable moments from the 2022 Nitto ATP Finals.
LOVE will use official in-match data from the ATP Tour's season finale to create one-of-a-kind and iconic digital art pieces, including the fastest serve and championship-winning shot. This is the first generative art project of its type in tennis.
"Web3 is unlocking incredible new opportunities to innovate and bring the sport to life for fans. LOVE represents an exciting first step in the space for the ATP Tour," said ATP Chief Business Officer Daniele Sanó."
Chinese tech companies are preparing for the FIFA World Cup metaverse
Beginning with the 2022 FIFA World Cup in Qatar, metaverse experiences attempt to elevate sports leagues by giving spectators a new platform for socialising and having fun.
The digital watching experience for soccer fans is being improved by Chinese technology companies using cutting-edge technologies made possible by 5G and virtual reality (VR).
Chinese streaming provider Migu, a unit of China Mobile, and Douyin, the equivalent of TikTok in China, are two significant players. The two streaming services will share digital coverage of the events with state-owned broadcaster China Media Group and have sublicensed rights to carry live and on-demand coverage of the Qatar World Cup (CMG).
Soccer fans may invite friends to their virtual rooms to watch matches together and interact with virtual anchors, according to Pico, a developer of VR headsets and a subsidiary of the internet giant ByteDance. Its users can also watch live World Cup broadcasts using its VR goggles.