Discover more from Token Dispatch
Your daily new frontier-tech dispatch on blockchain and artificial intelligence. Handpicked and crafted with love by human bots 🤟
Over 12,000 subscribers
Instagram to get into the NFT game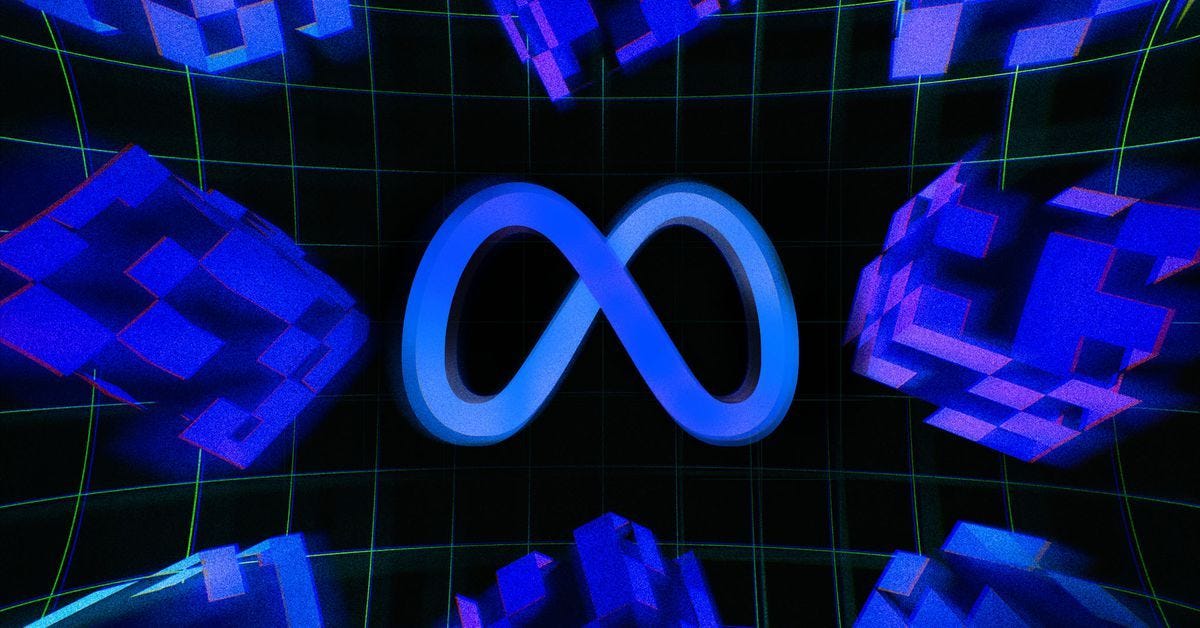 Meta CEO Mark Zuckerberg took the first step toward mainstream adoption of Metaverse by rebranding Facebook as Meta last year. That is how many people were first acquainted with the phrase "Metaverse" and what it denotes.
Zuckerberg has been researching the Metaverse's potential for a long time, dating back to 2019 when he legendarily attempted to launch a digital currency called Libra, which later failed after several of the Libra Association's founding members left the project within months of its announcement due to pressure from U.S. Senators Sherrod Brown (D-OH) and Brian Schatz (D-HI).
Then, in October, Zuckerberg revealed the redesign of Facebook, which did not go down well with investors, but the crypto community was eagerly anticipating Mr Zuckerberg's next move, and here it is: On Tuesday, Zuckerberg revealed that NFTs would be available on Instagram.
This could be a watershed moment in the history of  Metaverse and NFTs. These days, any business in any industry uses Instagram to build strong brand recognition.  Anything that's on Instagram becomes widely celebrated easily. the same thing is expected to happen in the case of NFTs as well. Yes, NFTs are currently one of the hottest topics in town, but there is still a long way to go before they receive widespread recognition.
Rumours of the revelation have been circulating for months, with many believing that users will be able to mint new NFTs on Instagram and share those they already have.
Zuckerberg made the announcement at the SXSW conference but did not specify when NFTs would be available on Instagram. He described the incorporation of non-fungible tokens into the company's photo and video sharing app as "on the way" once the Instagram team resolves some technical issues.
"We are working on bringing NFTs to Instagram in the near term," Zuckerberg said in a conversation with Shark Tank's Daymond John. "I'm not ready to announce exactly what that's going to be today, but, over the next several months, the ability to bring some of your NFTs in, and hopefully over time be able to mint things within that environment."
Zuckerberg also said he believes that people will be able to mint the clothes of their digital avatars as NFTs one day but recognized that there is still work to be done.
Instagram CEO Adam Mosseri revealed in December that the company was "actively exploring" NFTs with the objective of delivering the technology to a wider audience. and Last summer, Instagram hosted "Creator Week," an invite-only virtual summit that the company described in its invitations as a "private event for NFT creators," indicating the firm's growing interest in NFTs.
However, it will be intriguing to see how NFTs are incorporated into today's most happening social media platforms.
Polygon Studios Welcomes New Hires from Web2 giants
Polygon Studios, Polygon Technology's developer relationship arm that helps web2 and web3 firms build decentralized apps on the Polygon chain, has announced five new recruits to spearhead its growth in the Web3 blockchain gaming area. The new hires will work alongside Polygon Studio's newly hired CEO, Ryan Wyatt, who previously led YouTube's Gaming vertical before transitioning to the Web3 business.
"The combined expertise and perspectives from both the traditional and blockchain industries will be invaluable in growing the developer ecosystem and bridging the gap between Web2 and Web3," Wyatt said in a statement.
Michael Blank from Electronic Arts has joined Polygon Studios as a chief operating officer, and Young Ko from Penske Media, which owns Variety and Rolling Stone, has joined as chief financial officer. Urvit Goel of Amazon and Charnjit Bansi of Mythical Games are also joining Polygon Studios as top executives of gaming business development and game design, respectively.
Ben Watley, a gaming industry expert and recent EA alumni, joins Polygon Studios as well. Ben will join Polygon Studios as Senior Director of Strategy, Gaming, where he will collaborate with Young, Mike, Charnjit, and Urvit to expand Polygon's Web3 products and services.
HSBC Enters The Metaverse In Partnership With The Sandbox
HSBC, Europe's second-largest banking and financial services provider, with $3 trillion in assets, operations in over 70 countries, and a network of over 5,100 branches, is the first global bank to enter the Metaverse via a partnership with The Sandbox, the blockchain gaming firm said on Wednesday.
According to a tweet on The Sandbox's Twitter account and a blog article that can both be read here & here, the collaboration between The Sandbox and HSBC will see HSBC acquire a plot of land, a virtual real estate in The Sandbox's virtual & Metaverse universe.
The specifics of HSBC's development in the virtual plot of land have not been revealed. Along with the remark, a promotional GIF depicted an HSBC stadium next to a virtual body of water.
"At HSBC, we see great potential to create new experiences through emerging platforms, opening up a world of opportunity for our current and future customers and for the communities we serve. Through our partnership with The Sandbox we are making our foray into the metaverse, allowing us to create innovative brand experiences for new and existing customers." said Suresh Balaji, Chief Marketing Officer, Asia-Pacific, HSBC.
Stay informed in just 5 minutes
Get a daily email that makes reading crypto news informative. Have fun keeping up and getting smarter.
The dispatch is sent in time zones at 8:30 am. Choose your preferenceEastern Time Zone (UTC-05:00)USTISTGMTSST
Subscribe
​