Discover more from Token Dispatch
Your daily new frontier-tech dispatch on blockchain and artificial intelligence. Handpicked and crafted with love by human bots 🤟
Over 12,000 subscribers
Interpol has entered the metaverse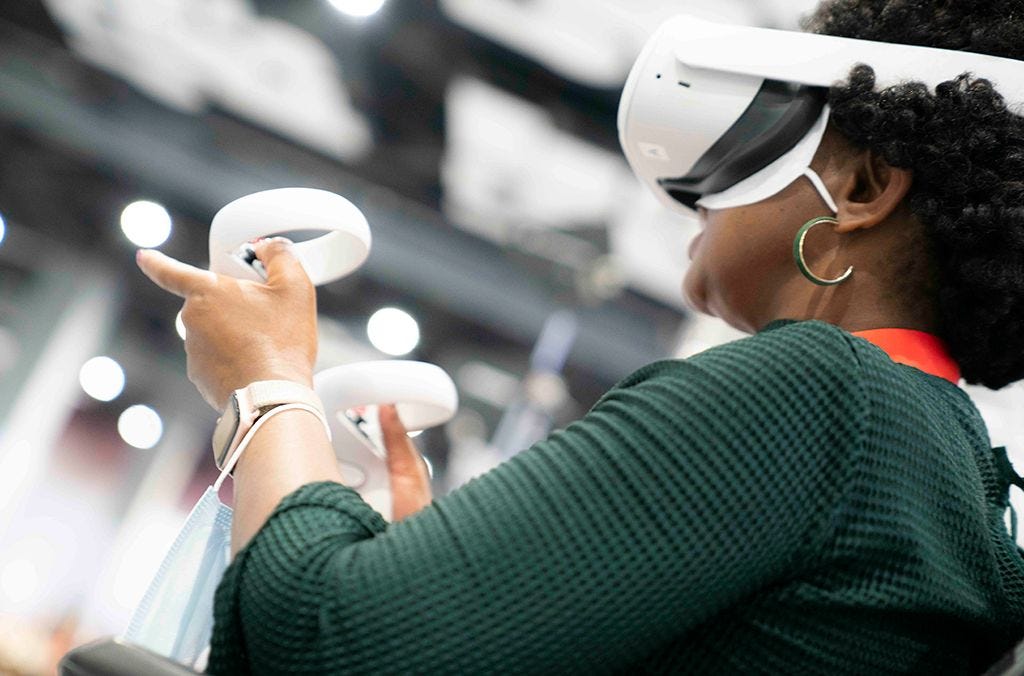 Here comes the "first-ever Metaverse specifically designed for law enforcement worldwide."
At the 90th Interpol General Assembly in New Delhi, the most unexpected thing happened: Interpol, the global police organization, announced the launch of its metaverse.
The fully operational Interpol metaverse is intended for activities such as immersive training courses for forensic investigations. The platform will also allow law enforcement around the world to interact with one another using avatars.
"For many, the Metaverse seems to herald an abstract future, but the issues it raises are those that have always motivated INTERPOL – supporting our member countries to fight crime and making the world, virtual or not, safer for those who inhabit it," says Jürgen Stock, Interpol's secretary general
This metaverse is provided through the Interpol Secure Cloud, and assures neutrality.
It is accessible to all 195 member countries and provides benefits such as remote work, networking, collecting and preserving evidence from crime scenes, and training.
Interpol experts used the capabilities of the newly-launched platform to deliver a training course on travel document verification and passenger screening in a live demonstration at the event.
Interpol has also formed an expert group tasked with ensuring that new virtual worlds are secure by design.
In addition, Interpol has joined "Defining and Building the Metaverse," a World Economic Forum initiative focused on metaverse governance that also includes Meta, Microsoft, and Mastercard.
FTX will pay phishing victims up to $6 million in compensation
According to Sam Bankman-Fried(CEO of FTX), users impacted by the current 3Commas-related phishing scam would get up to $6 million in compensation.
"In general, we can't compensate for users getting phished by fake versions of other companies in the space," Bankman-Fried said. "It isn't FTX, and we have no control over it." However, the CEO added that this one time, the firm would compensate affected users — though only FTX accounts, he stressed.
Customers of FTX discovered trades made on their accounts without their permission. The breach, however, did not originate with 3Commas and most likely occurred when users linked to websites posing as 3Commas. Then, attackers had control over users' APIs, allowing them to steal their FTX accounts.
Bankman-Fried came to the following conclusion after citing a standard where hackers or scammers take 5% of the stolen money, or $5 million, whichever number is less: "Anyway, this could be a good opportunity to use the 5-5 rule to catch the 3Comma/phishing scammer! We will release them if they return $5.7 million (almost 95% of the fraud) within 24 hours."
Telegram Plans to Auction Usernames on TON Blockchain
The Open Network, also known as the TON blockchain, which was created and is currently run by Telegram, will soon have an auction mechanism for usernames, Telegram said in an official thread on Thursday. Toncoin, the native cryptocurrency of the blockchain, will be used for transactions.
The company revealed that the auction platform's development stage is complete and will be launched soon to its 700 million users. Following that Toncoin will be used to buy accounts on Telegram, it is up nearly 9% at $1.34 in the last 24 hours.
Durov first voiced Telegram's intention to introduce an auction for usernames in August, creating "a new platform where username holders could transfer them to interested parties in protected deals – with ownership secured on the blockchain via [non-fungible token]-like smart contracts."