Discover more from Token Dispatch
Your daily new frontier-tech dispatch on blockchain and artificial intelligence. Handpicked and crafted with love by human bots 🤟
Over 12,000 subscribers
Is NFT-Backed Lending the next paradigm of DeFi and NFTs?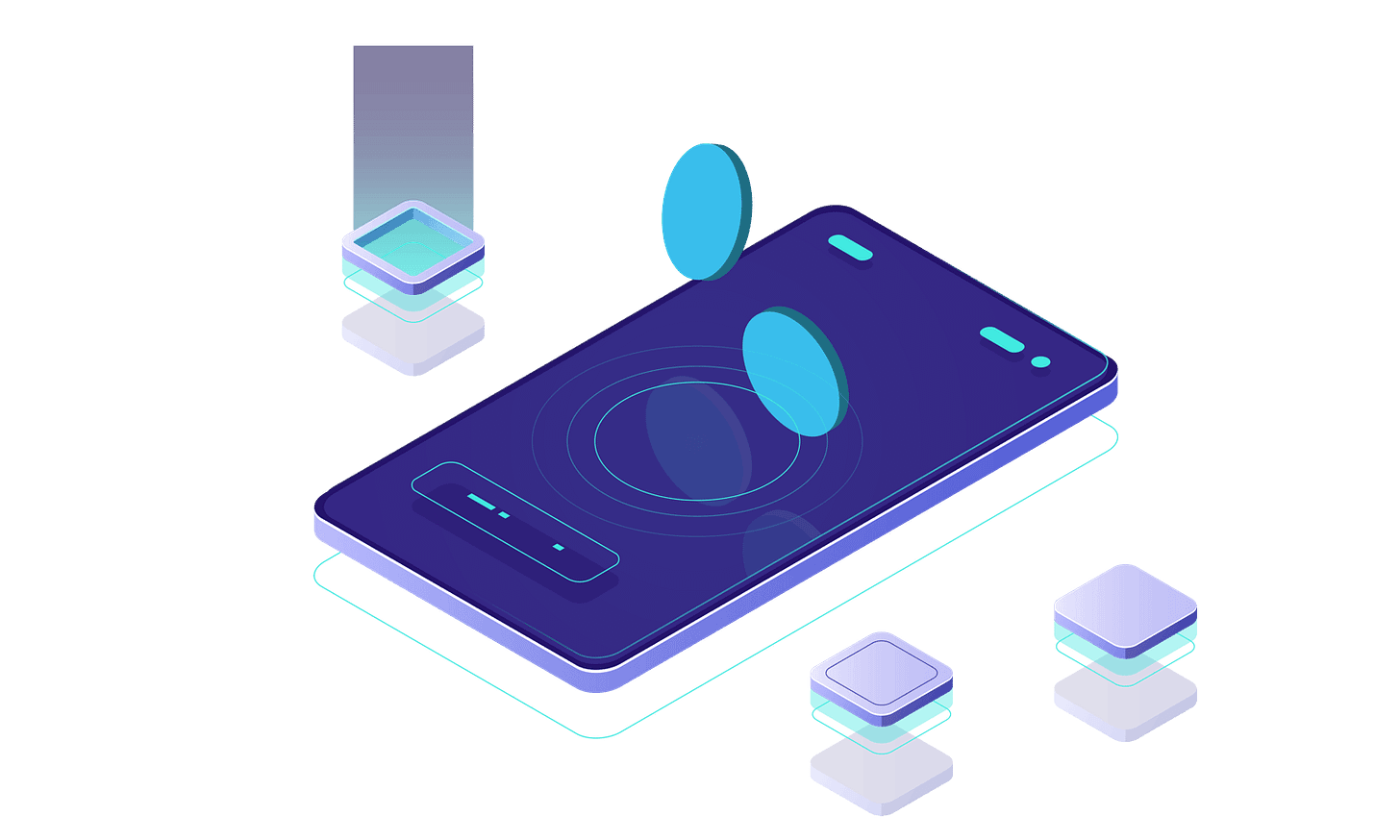 As new collectors become more involved in the NFT market, new ways to leverage assets using DeFi instruments will emerge. NFT provides a distinct method of storing value, while DeFi provides the infrastructure for unlocking value; together, they open up a whole new market for this emergent class of crypto assets.
NFT-backed lending mechanisms are growing profundity, and  NFT-DeFi collusion would undoubtedly open up new vistas of innovation. Overall, the purpose of NFT-DeFi is to increase the liquidity of NFTs and provide users with access to large amounts of capital to spend on DeFi mechanisms and other blockchain services.
Anyone who wishes to borrow money can do so by using their NFT assets as collateral. At the same time, anyone who wants to lend out loans can accept NFT assets as collateral.
If the borrower repays the loan successfully, his NFT is returned. If he does not return the loan, the non-fungible token he provided as collateral will be allocated to the lender.
DeFi platforms use smart contracts to provide users with complete control over their funds. Assets that serve as collateral are routed to a secure smart contract, which works as an impartial, automated third party programmed to simplify the lending and borrowing process.
Although the market for NFT loans is still in its early stages, there are already a few platforms for NFT-backed loans, such as NFTfi, Arcade, and Drops.
NFTfi is a peer-to-peer marketplace that connects NFT holders with liquidity providers that can issue loans in Wrapped Ethereum (WETH) or DAI. More than 150 Ethereum NF collections are supported on the platform, including the BAYC, Mutant Ape Yacht Club, Art Blocks, and VeeFriends.
Arcade is a non-traditional lending platform aimed primarily at high-net-worth retail investors and institutional lenders. It is based on the Pawn Protocol, a noncustodial liquidity infrastructure created exclusively for loans backed by NFTs. And Drops is a DeFi lending marketplace where NFT holders can put their collection down as collateral in return for rapid access to a trustless loan without dealing with an intermediary.
Now according to recent reports, an owner of 104 CryptoPunks NFTs took out an $8.3 million loan on the lot.
Remember when Sotheby's was preparing to hold what could have been the greatest NFT auction ever in February, with an expected haul of $20 to $30 million for the set?
A single lot of 104 CryptoPunk NFTs owned by a single collector was withdrawn at the request of the consignor 23 minutes after the sale was scheduled to begin.
However, 0x650d, the pseudonymous owner of those NFTs, has taken out an $8.3 million loan with the set of CryptoPunks as collateral, the highest such loan reported yet.
The loan was made through NFTfi, with MetaStreet, a liquidity-providing DAO. According to NFTfi, the loan entails 0x650d borrowing 8.32 million DAI stablecoin with a 90-day repayment window and a 10% APR. It's the most recent example of the emerging popularity of NFT collectors leveraging their prized assets to unlock short-term liquidity rather than selling the NFT for a one-time payout.
NFTs as collateral have emerged as a novel approach to executing lending and borrowing transactions, demonstrating once again that NFTs have many more interesting applications than just Metaverse and gaming. This asset class is growing in popularity and has the potential to bring about a major revolution in the financial system.
Wax Studio's Blockchain Brawlers Game Earns $357M in First Week.
Wax Studios' Blockchain Brawlers is a play-to-earn (P2E) game with a boisterous bunch of non-fungible tokens that claim to be more secure (NFT).
Since the game's beta version went live on the Wax blockchain on March 30, participants have won an average of 3,200 BRWL per day. In Blockchain Brawlers, the floor price for a brawler and a ring, the items necessary to play, is currently at a hefty $6,000.Wax Studios (WAX) has partnered with World Asset eXchange and uses its chain for the game.
Players buy NFT brawlers and equipment in WAX, the chain's native currency, or BRWL, the game's native token, and battle other players for BRWL rewards in Blockchain Brawlers.
GameFi has been in the news after the recent $625 million theft of the Ronin blockchain, which powers Axie Infinity. That won't happen with Blockchain Brawlers, says Rubinelli. He explains that the layer 1 (or base) blockchain that powers this game makes it less likely to be hacked. In Axie's case, the Ronin Bridge, which allows users to send funds between the Ronin network and Ethereum, was used and hence was prone to attack. On the other hand, Wax has its bridge with Binance's BNB chain, and a bridge on Ethereum will be available soon.
Here Come NFTs for Kids: YouTube Smash CoComelon Heading to Flow Blockchain
The NFT market is constantly growing, and young children could be the next target demographic for tokenized digital collectibles. At least, that's who Zigazoo, a kid-focused social media app, is banking on with its new NFT platform, which will include big names like the YouTube phenomenon CoComelon.
Zigazoo announced its complete ambitions, including a push to develop NFT collectibles that would assist young people in learning and comprehending technology through kid-friendly content. Starting with CoComelon, Moonbug Entertainment will also bring the Blippi and My Magic Pet Morphle video franchises to Zigazoo's NFT platform.
CoComelon is a hugely successful YouTube channel that makes animated content based on nursery rhymes for youngsters. It has 132 million subscribers and over 126 billion views, making it one of the most popular YouTube channels.
Before introducing those franchises, Zigazoo will unveil NFTs by Nyla Hayes, a 13-year-old artist whose Long Neckie Ladies artwork depicts people (including renowned figures) with enlarged necks. She has already released additional NFTs, including one as the artist in residence for TIME magazine's TIMEPieces initiative. Hayes' new NFTs will be distributed today through Zigazoo, and she will also serve as a community educator for the platform.
On the Zigazoo platform, all packs of NFTs will be available at three rarity levels $5.99, $19.99, and $49.99, respectively. On the platform, users may also modify their avatars and create and share custom content based on their own NFTs. They can also trade NFTs with other people on the platform.
Stay informed in just 5 minutes
Get a daily email that makes reading crypto news informative. Have fun keeping up and getting smarter.
The dispatch is sent in time zones at 8:30 am. Choose your preferenceEastern Time Zone (UTC-05:00)USTISTGMTSST
Subscribe
​